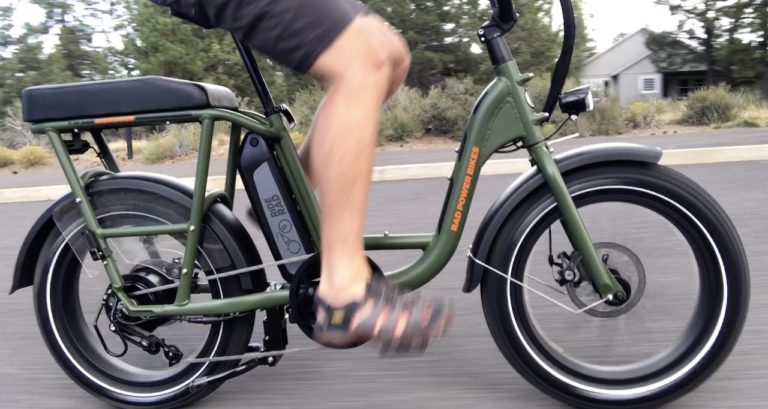 The RadRunner at its core is a fun and playful eBike to ride but it doesn't stop there.
It also has a bunch of versatile passenger/cargo options, impressive performance, and a price of $1,299!
This eUtility is a mashup of a moped and cargo bike with some BMX styling thrown in to create an eBike that has an agile yet stable ride feel that is easy to get on and go.
The 750 watt motor is well sized for a sporty ride along with the ability to carry a passenger and cargo.
And the high capacity 48V 14ah battery really goes the distance as you will see in the range test results.
Rad Power Bikes offers a bunch of accessory options to make the RadRunner fit your specific daily riding needs.
In this second part of the full review you will get an idea of the ride characteristics, range test results, pros, cons, and overall thoughts on this electric bike. [Read more…] about Rad Power Bikes RadRunner Electric Bike Review Part 2: Ride & Range Test [VIDEO]