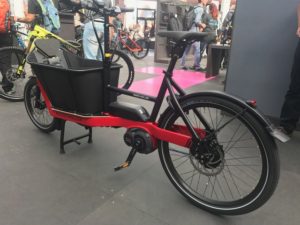 Welcome to the 2017 Eurobike show review, part Deux. If 2016 was the year the eBike reached parity with the traditional pedal bicycle industry in terms of floorspace at the major trade shows, 2017 is the year of refinement and validation.
Designs have become more polished and efficient, conveying a sense of trust to riders that was lacking in the past.
Some of the best traditional bike designers, formerly steadfast, traditional pedal bike maximalists, have been won over by the virtues of the eBike and are now entering the fray with designs of their own.
These land shift changes have altered the scope of the bicycle [Read more…] about The Latest Electric Bikes from Eurobike 2017 – Part Deux