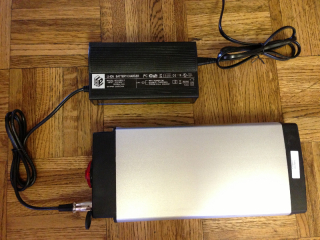 This is a guest post from Jonathon Monk of Cycling Made Easy.
Electric bicycles are an increasingly common sight in cities throughout the world.
With more and more people choosing to take to two wheels, these bikes offer the perfect opportunity to enhance fitness while playing an important role in helping to reduce the carbon emissions generated by other forms of transport.
These bikes are helping to persuade many non-cyclists to start pedaling but it is important to understand that making your purchase is just the first step.
Once you have bought your e-bike, it is crucial that you [Read more…] about Top 5 Tips for Lithium Ion Electric Bike Battery Care