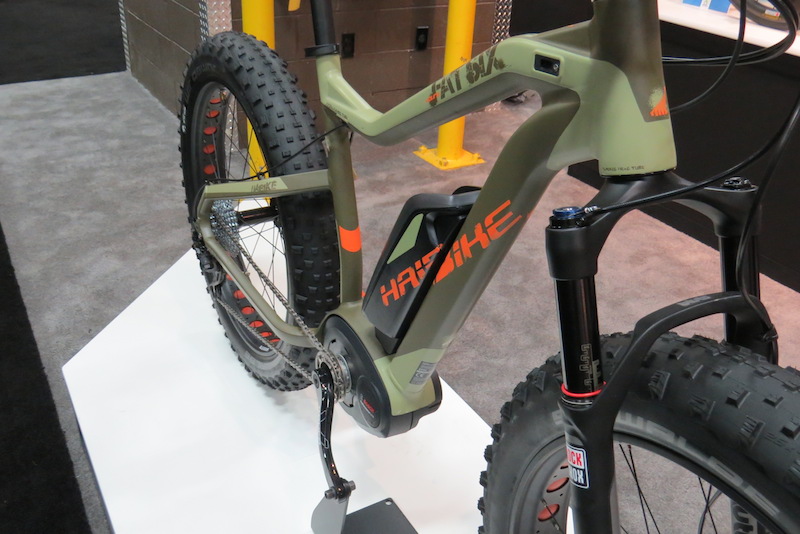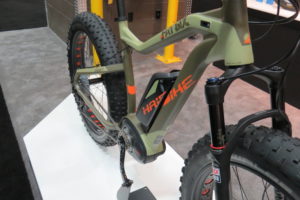 Haibike is bringing a bunch of their Bosch powered electric bikes to the US market for 2015.
And that includes the new Fat Six; a fat e-bike (4″+ wide tires!) with the Bosch mid drive, aluminum frame, and Rock Shox suspension fork.
Bosch has set up shop in the US and Haibike is the brand that has the most Bosch equipped e-bikes in the US.
These new Haibikes were presented at Interbike (largest bicycle trade show in the US) 2014 in Las Vegas.
Haibike's were such a hit at the show that the Haibike XDURO FS RX won the Interbike award for best electric bike! [Read more…] about 2015 Haibike Electric Mountain Bikes & Street Bikes [VIDEOS]