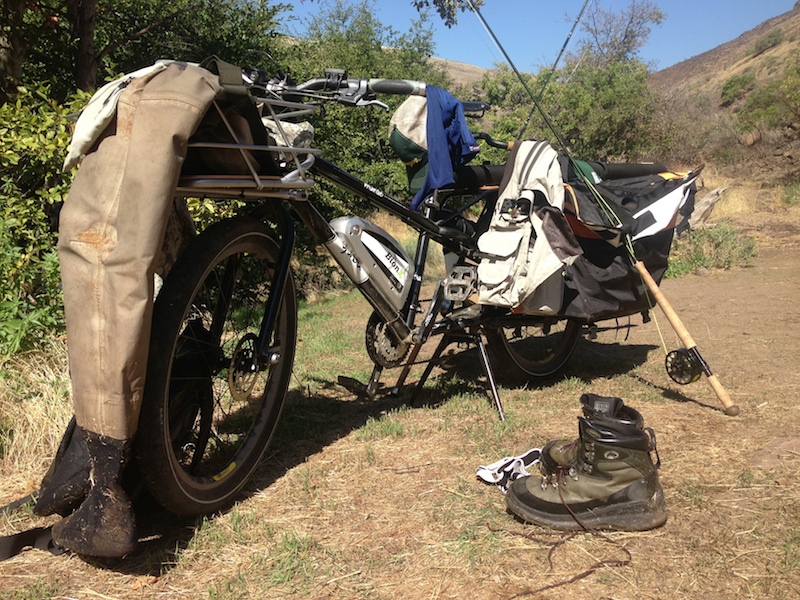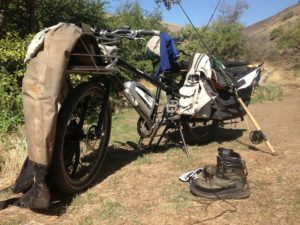 This post continues Paul Willerton's series (Part 1 & Part 2) on building and using a Yuba Mundo (becoming an El Mundo, electric assisted).
Some time has passed since my last post on how a Yuba Mundo with BionX has been woven into my daily life. About a year, in fact.
While it's still not time for a "Long Term Review", I will say this: the bike is holding up extremely well – even, dare I say, improving.
There was a dark period that began on December 31, 2013. Out for a New Year's Eve ride with the whole family on the bike in Portland, Oregon, we had a [Read more…] about Life With An Electric Assist Cargo Bike: The Camping/Fishing E-Cargo Bike