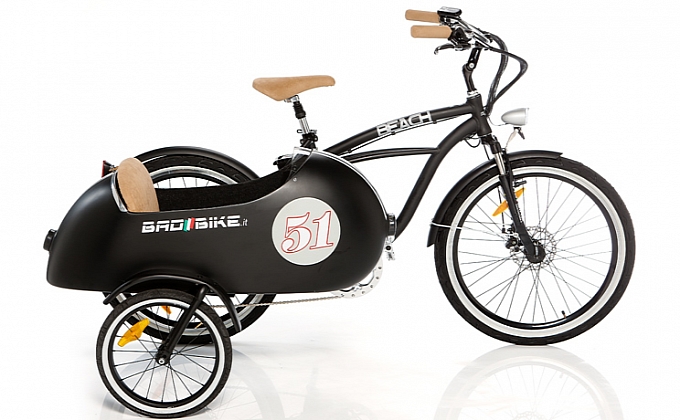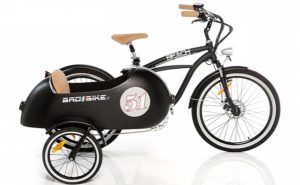 Checkout this e-bike with sidecar!  It's from Italy's Bad Bike company and it's called the Beach Vintage Side.
How about some entertainment?  A GoCycle electric bike was stolen in London and the thief called the owner for charging instructions!!!!
This is a great story on families in San Francisco who are using cargo bikes and electric assist as the new "minivan".
Speaking of e-cargo bikes, the crowd sourced cargo bike documentary, LESS CAR MORE GO, has [Read more…] about E-Bike News: Sidecar E-Bike, Faraday, Police E-Bikes, Mid Drives, Britt Pedal, & More! [VIDEOS]