Eurobike Electric Bike Roundup – Part 2
Welcome to Part Deux of our 2016 Eurobike Roundup.
As you may have seen in Part One, the eBike has already reached parity with traditional pedal bike market in Europe.
This massive acceleration has been unlike anything I've witnessed in the cycling industry in the past 30 years.
Granted, every class of eBIke has benefitted from those 30 years of gradual improvements in bicycle design and production.
Here is more from the show floor.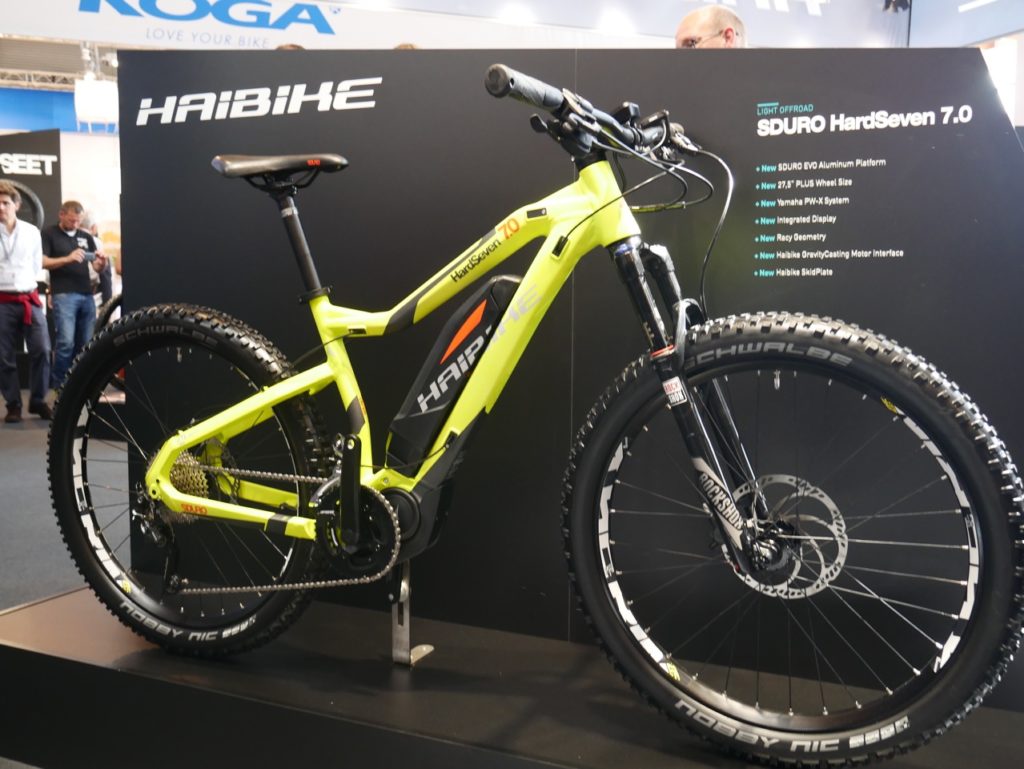 One of the many Haibike eMTB's on display. Haibike now has an enormous lineup. Interesting note: the home run sales growth Haibike has enjoyed from their eBike lines have given them the chance to offer an equally large lineup of traditional pedal bikes. They kind of did it backwards, in other words. When you got it, you got it.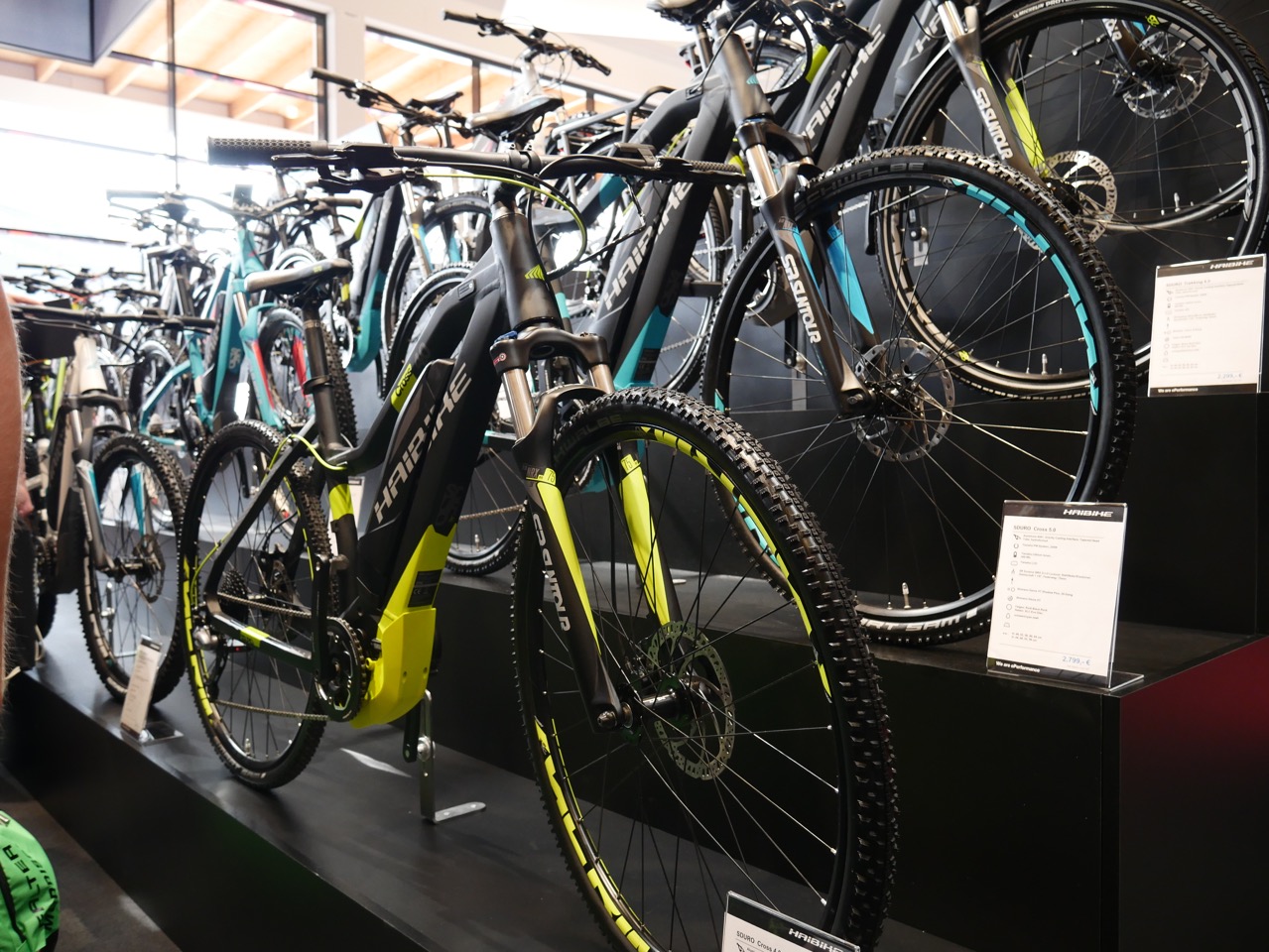 Rows and rows of eBike models. This Cross model was a contrarian play to all of the plus-sized bikes (3″+ wide tires). If there's a class of eBike, Haibike has a frontrunner model in it – and usually several.
One of my favorite marques from my youth was Miyata. They became Koga-Miyata, and now the brand is simply Koga. Known for making some of the finest trekking/touring bikes, they have gone equal part eBike. With Bosch, Magura hydraulic brakes, and strong wheels, this bike can make it to Africa and back.
Alright, this is not an eBike. It's a Koga Beach Racer. I post this to show how the Europeans can start a whole new form of racing, in this case "Beach Racing" (born in the Netherlands – check it out, very cool) and cater directly to the riders.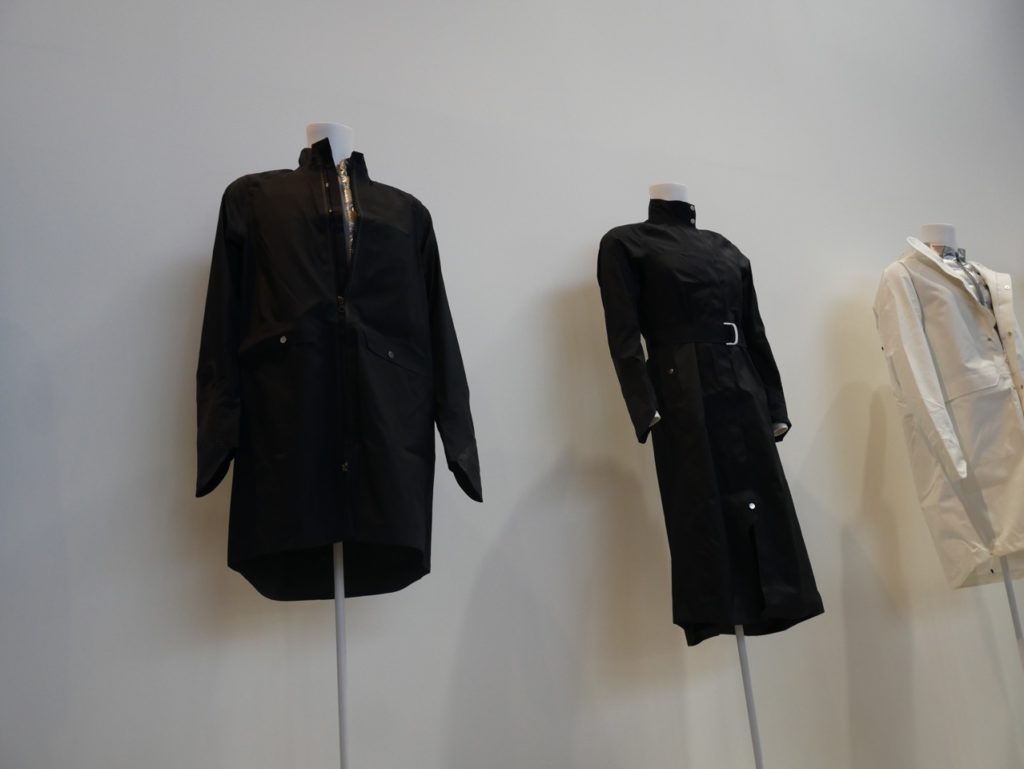 POC of Sweden went nuts with it's city line of casual cycling apparel. This company gets it. This clothing actually connects to an app on your phone and has lighting built in. Some items even have a way to display turn signals through the phone on the back of the clothing. POC is breaking new ground.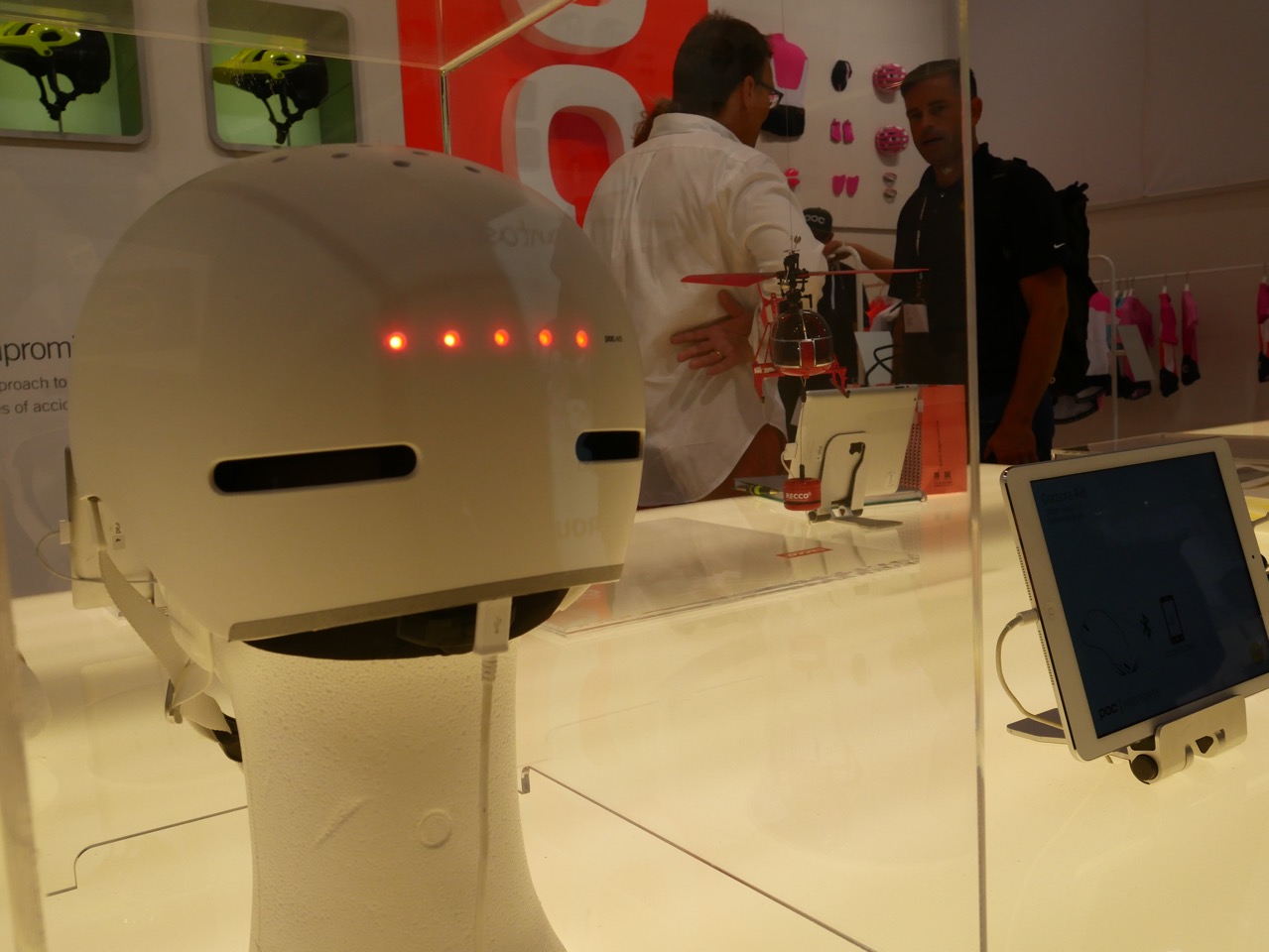 Not sure if it was the innovative POC helmet lighting that drew me in here or the little helicopter model.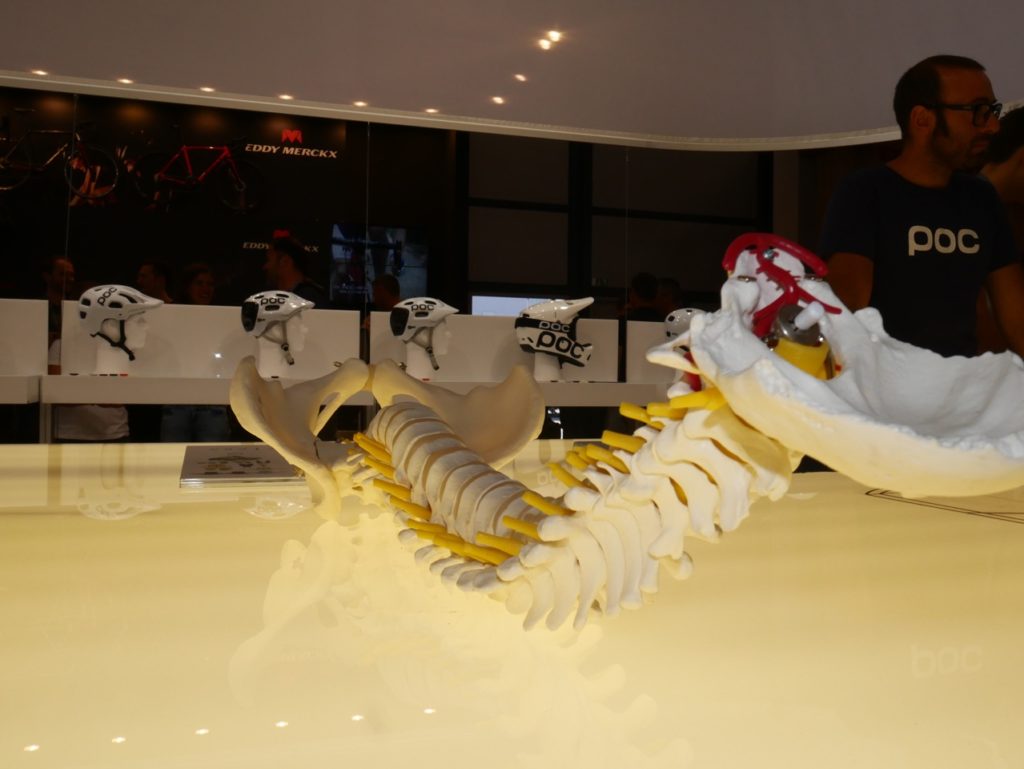 Another reason to appreciate POC? They throw down stuff like this to demonstrate they are taking your body into account with their designs.
Eurobike is delicious, right there on site. Interbike? Well, Vegas may have incredible food, but the food at the Interbike venue is pathetic.
Bianchi. Another favorite and famous marque hopping on the eBIke train.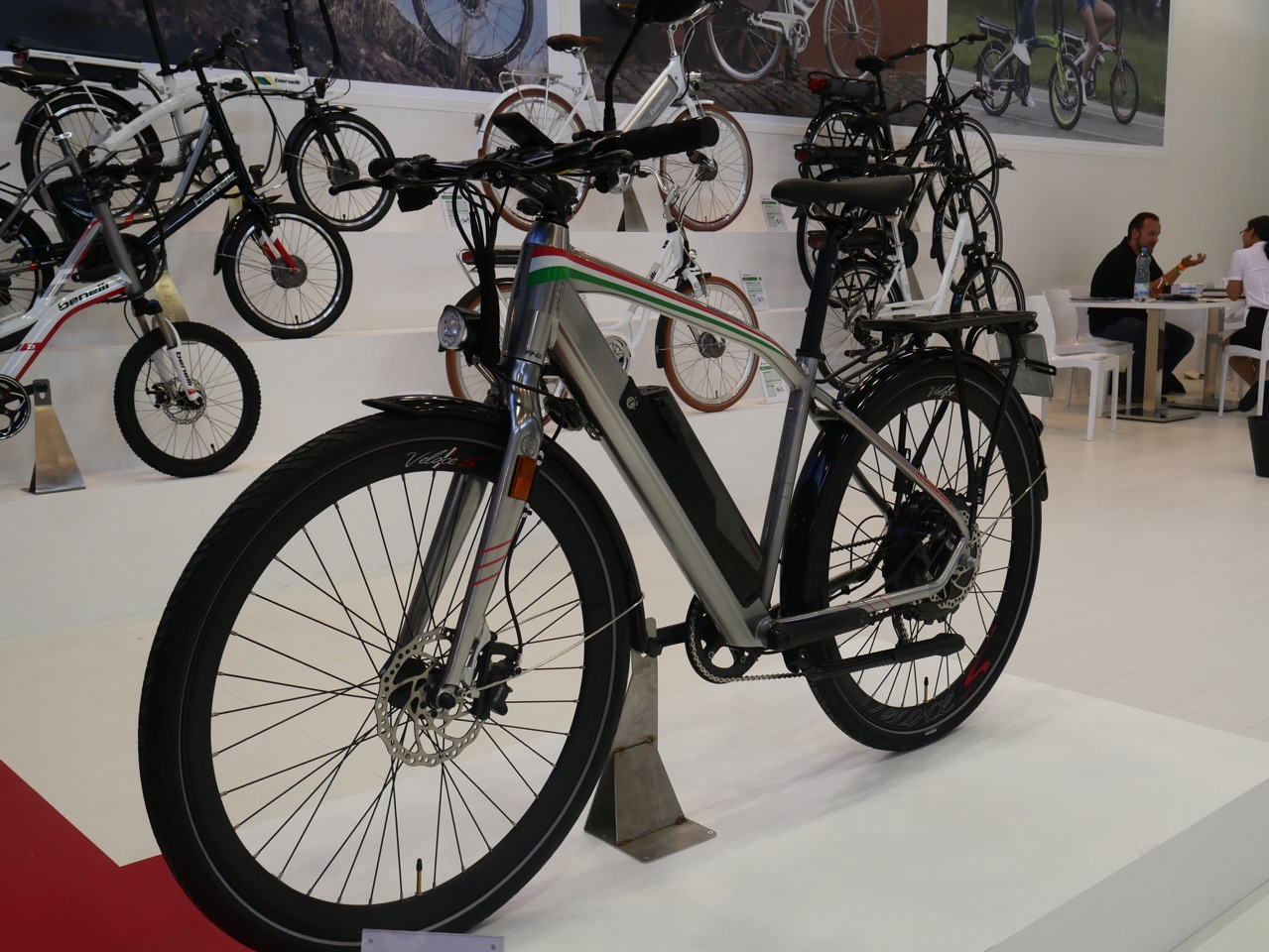 The Italians love to display their tricolore. Here is Benelli's take on a beefy urban trekker.
Benelli showing off an interesting take on smaller wheel sizes. Who's up for some 20" supermoto practice on the way home from the office?
Blackout. Yamaha powered Wheeler city bike ready for plug and play.
That's not a motor, but the Pinion transmission with Gates Carbon Drive piques the imagination about what can be done with hub motor, back there.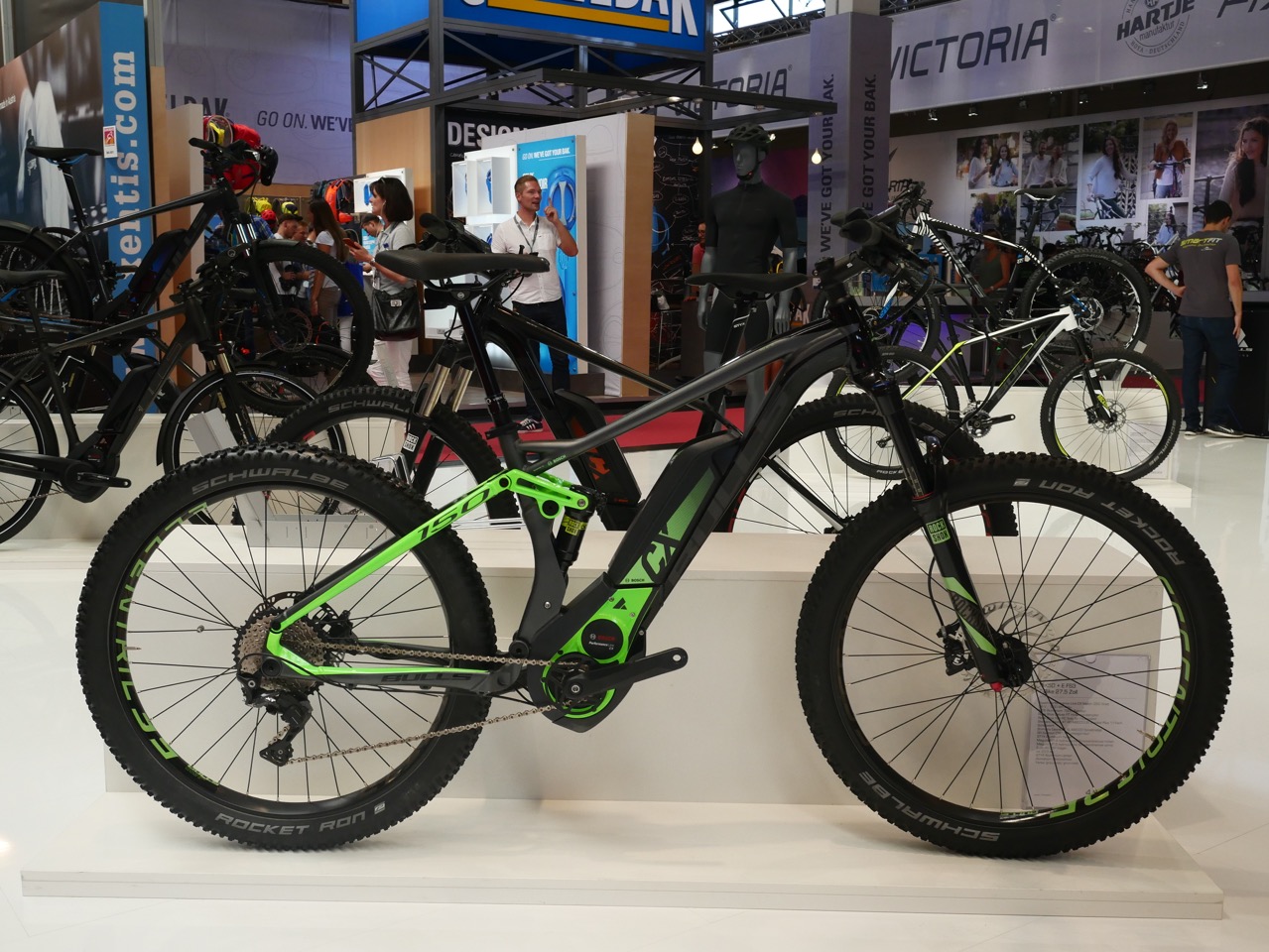 BULLS Bicycles showed the world that when you mess with them they'll give you some horns. That, and some Bosch powered, long-travel plus sized enjoyment.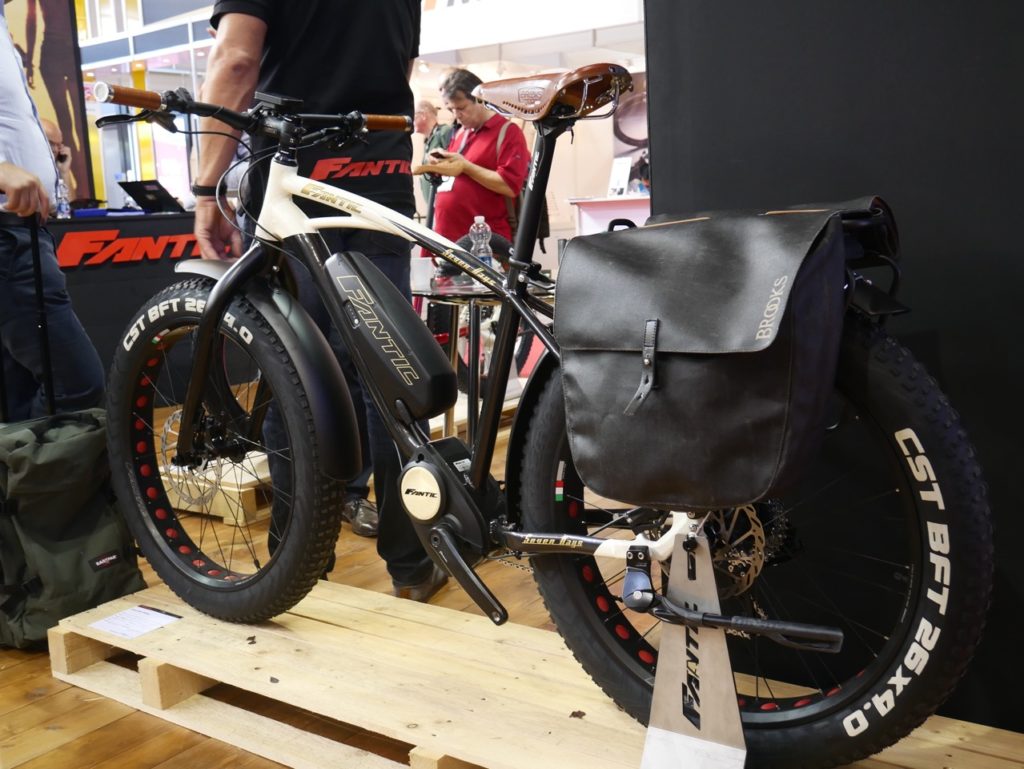 That guy in your town with too much money who drives the vintage, mint Land Rover? He will be jealous when you roll up on this.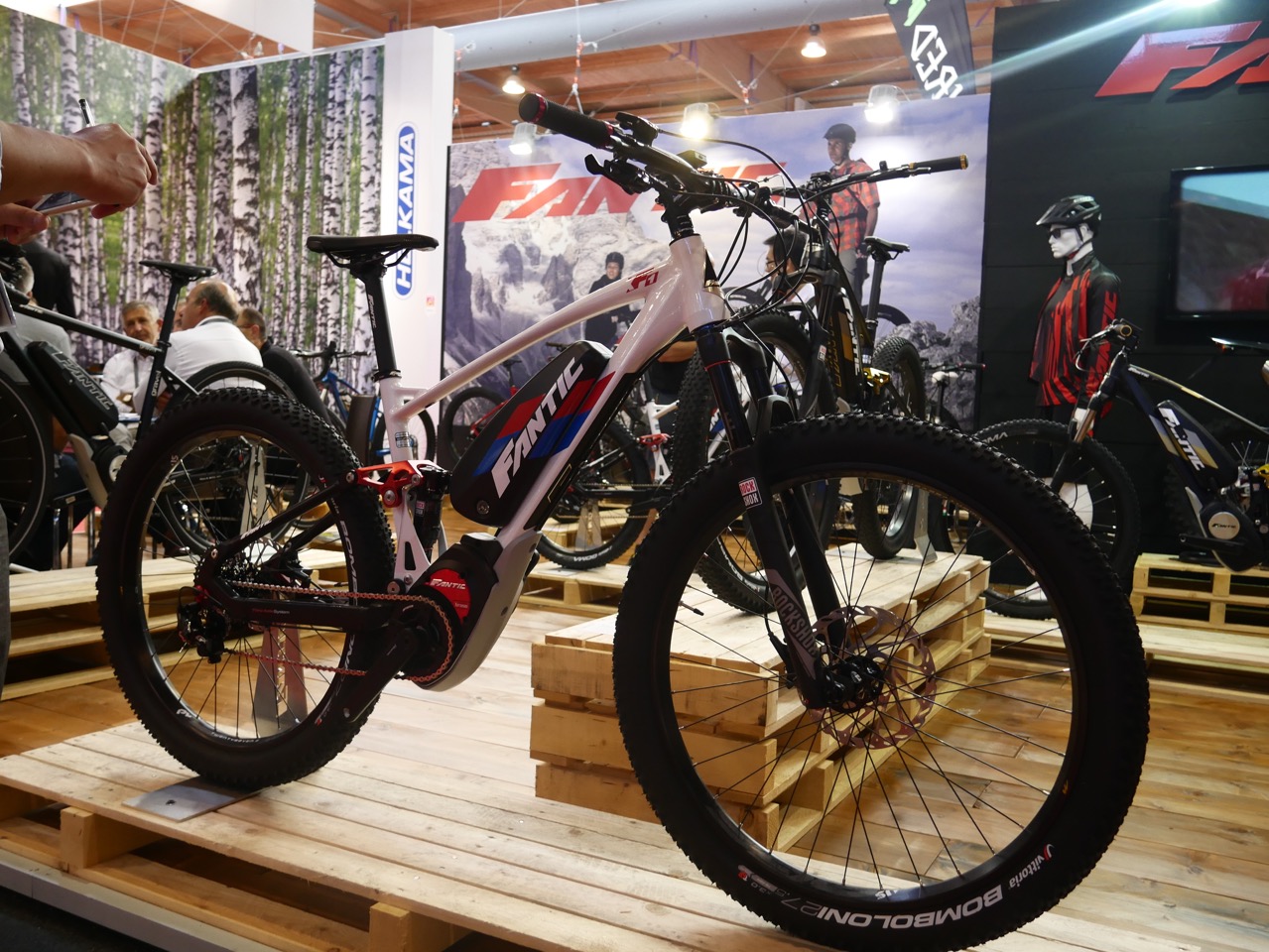 Fantic. I hadn't even heard of them, but that's par for the course at Eurobike. "We're going to have fanatic fans. What should we name our company?"
Shimano sends the message: "We will not be left behind in eBikes."

Water break with 10 miles still to ride to the show. Nextbike rentals were free, which was great, but three hours a day on this thing makes you want your eBike back (understatement of the show).\
Alright, yeah, this is one I really wanted to take home. You know the name, you know the color, you even know the passion behind it all.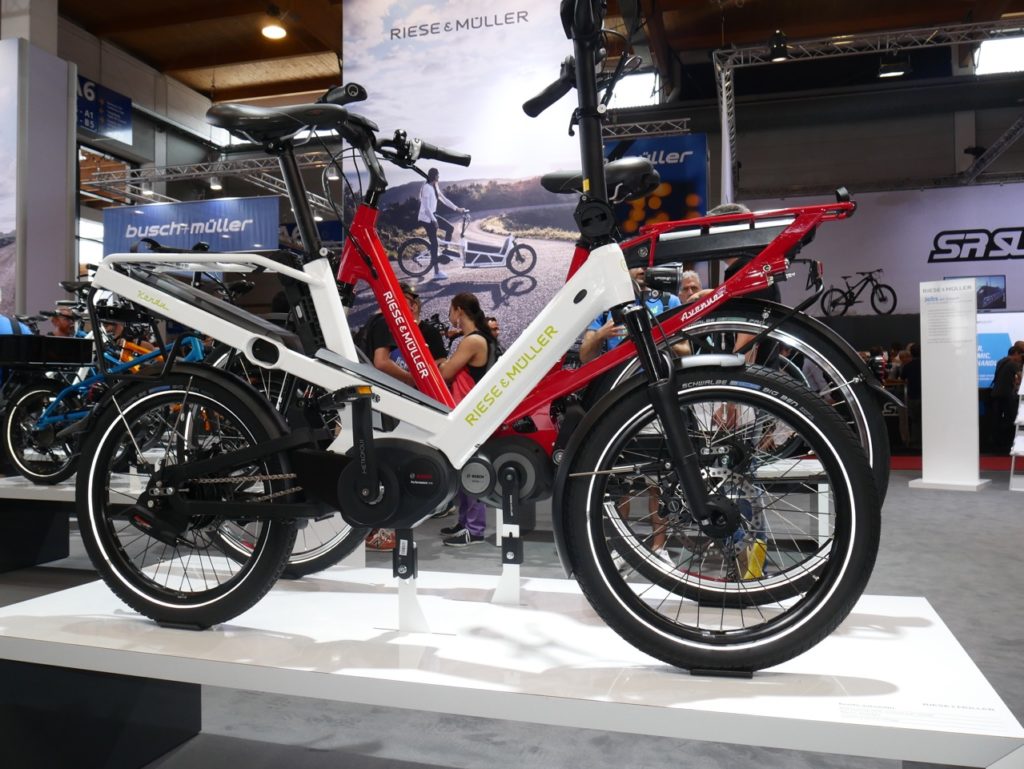 Reise & Muller. These guys really "get it". When you look at their line, you realize they are really going for it, too.
Yours truly posing in my fresch new Birkenstocks next to something special. I raced during this era, on bikes with full Mavic gruppos. Yeah, I'm a little old. Eat my dust.
Stay tuned for Part 3 with more new eBikes from Eurobike! And make sure you checkout Part 1 of the Eurobike eBike roundup.
P.S. Don't forget to join the Electric Bike Report community for updates from the electric bike world, plus ebike riding and maintenance tips!
Reader Interactions