Ebike News: BH's New Superlight e-MTB, E-balance bikes, Lyft Divvy and Much More!
How light can e-mtbs go? Well, at around 16kg / 35lbs the newly launched BH iLynx Trail Carbon is certainly pushing the limits of what is possible. EBR isn't aware of any full suspension, true mid-drive e-mtb with a large 540Wh battery that comes close; the Orbea Rise with a 16.5kg / 36.4lb claimed weight is the next best we know of, with an honorable mention going to Specialized's Levo SL at 16.95kg / 37.4lbs.
To dip under the 16kg emtb mark you have to opt for a hardtail with a Fazua drive (with a lower torque rating than the BH model's own brand mid-drive) in the form of the 15.5kg / 34.1lb Trek E-Calibre. Is 15kg the next e-mtb benchmark weight that will be regularly broken?
In addition to all the e-MTB talk, there is more news an electric balance bikes for toddlers. Is this a trend we're likely to see keep growing
In this week's news::
Groundbreakingly light full-sus e-mtb from Spain's BH

Would you consider an electric balance bike to help your toddler learn to ride?

Lyft Divvy – a new and better electric share bike appears on Chicago's streets.

Nothng minimalist IndieGoGo-funded e-bike beats crowdfunding target

Paris clamps down on e-scooter operator speed limits
BH ANNOUNCES NEW SUPERLIGHT E-MTB WITH OWN MOTOR
Spain's BH bikes offer a huge range of e-bikes for sale in Europe and have just announced their latest superlight, carbon-framed e-mtb, the iLynx Trail Carbon, with a claimed weight of 16kg.
It features the latest version of their in-house mid-drive motor, the new 2EXMAG, at 2.1kg / 4.6lb slightly lighter than the previous version. It is a euro-rated pedelec (250W) claiming 65 Nm torque and 300% max pedal assist. There is also a 540 Wh frame-integrated battery with the option to add a further 180 Wh with the bottle style XPro range extender.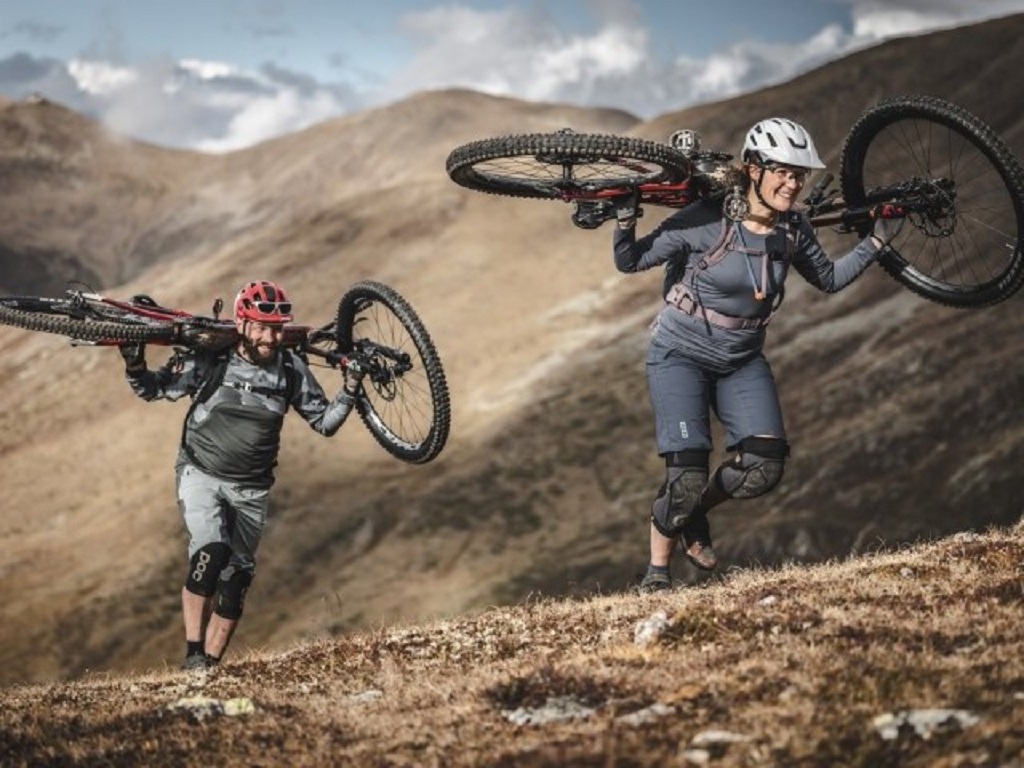 It doesn't feature its own display but can be connected wirelessly to a Garmin device and an app also allows remote setting of things such as power levels.
UK pricing starts at £6,500. Unfortunately it appears that BH are currently not available in the US.
MORE E-BALANCE BIKES FROM THE US AND UK
Electric Bike Report hasn't covered e-bikes for smaller children – so-called electric balance bikes very much as there have been very few brands making good quality electric balance bikes. Like their non-electric counterparts they lack pedals, the idea being to give smaller kids the sense of balance they need for a pedal machine whilst still having the ability to easily put their feet on the floor to steady themselves with a much reduced risk of falling. Now two brands of e-balance bike have come to EBR's attention at once.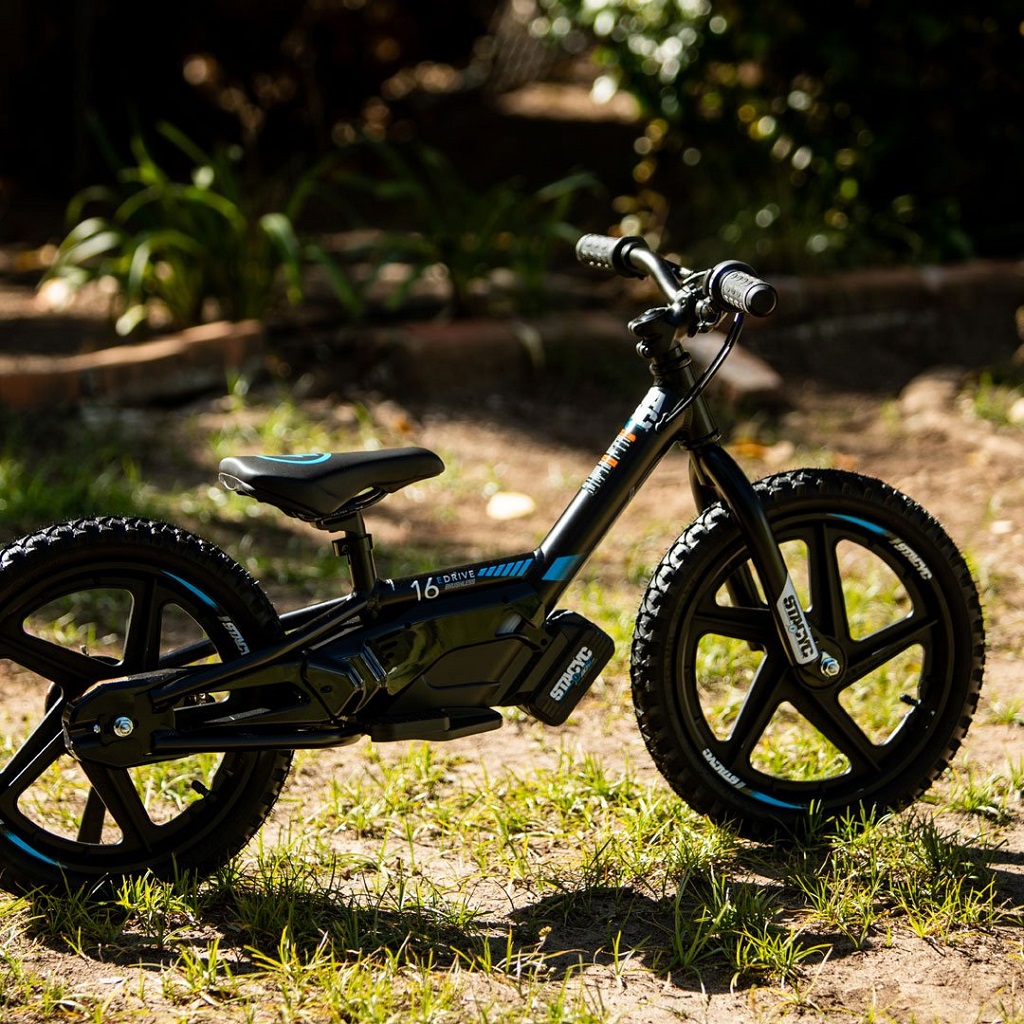 US-based Stacyc have 12" and 16" wheeled models aimed (roughly) at 3-5 year olds and 5-7 year olds respectively. There is a relatively low speed throttle (5-9mph and 5-13mph on the respective models with presettings) and a 30-60 minute run time from the battery. Prices start at US$735. UK based Revvi adopt a similar approach to wheel size with 5 years old also being the advisory age divide between the two models. Prices start at £325.
NEW LYFT DIVVY FOR CHICAGO
Chicago Department of Transport and its bikeshare system Divvy (provided by program partner Lyft) last year launched a citywide expansion in 2020 that has continued into 2021.
The expansion included the introduction of 3,500 new e-bikes last year and CDOT also added 29 miles of new bikeways in 2020 and look on track to complete 40 miles of new bikeways by this year end.
It was recently announced that Chicago will very shortly be the first city to receive the Lyft's new e-bike model and by the time you read this they should have hit the streets. This means an extra 2,000 of the new e-bikes will join the Divvy fleet.
New features include a more powerful motor, frame-integrated battery and frame internal cable runs. Apparently the new e-bikes have the ability to charge while they're docked, though that functionality will be quite limited until more charge-capable docking stations come on stream. They are painted in strikingly white retroreflective paint for much greater visibility plus there is a built-in LCD screen and speaker on the handlebars, which provides clear instructions for docking and riding.
THE NOTHNG REACHES INDIEGOGO TARGET
There are many crowdfunding e-bike campaigns and many of them try and pack as much futuristic tech into their offer alongside high spec performance promises. Not so the already successfully-funded Nothng e-bike from the UK who say they reached '605% funding in the first 30 days of the project.'
The idea was to reduce the e-bike to the minimum necessary for city riding to leave you with a rear hub motor powered machine with a smallish 252Wh removable battery and hardwired lights plus a low maintenance belt drive. Claimed weight is 15.9kg / 35lbs.
Offers start at £925 and the slated date for shipping is March 2022.
PARIS LIMITS E-SCOOTERS TO 6MPH
This TechCrunch article reports that 'The City of Paris has announced that scooter sharing services should restrict the maximum top speed to 10 km/h (that's 6.2 mph). That decision comes following a number of pedestrian injuries that involved a scooter.'
It's important to reiterate that the new rules apply only to scooter-sharing services and will be implemented during the first half of December. As the article points out, 'if you have your own scooter, those restrictions won't apply to your personal device.'
Reader Interactions