E-bike News: NYC Proposes E-Bike Ban, Bosch Adds Features to E-Bike Flow App, RadWagon 4 Available for Purchase Again and Much More!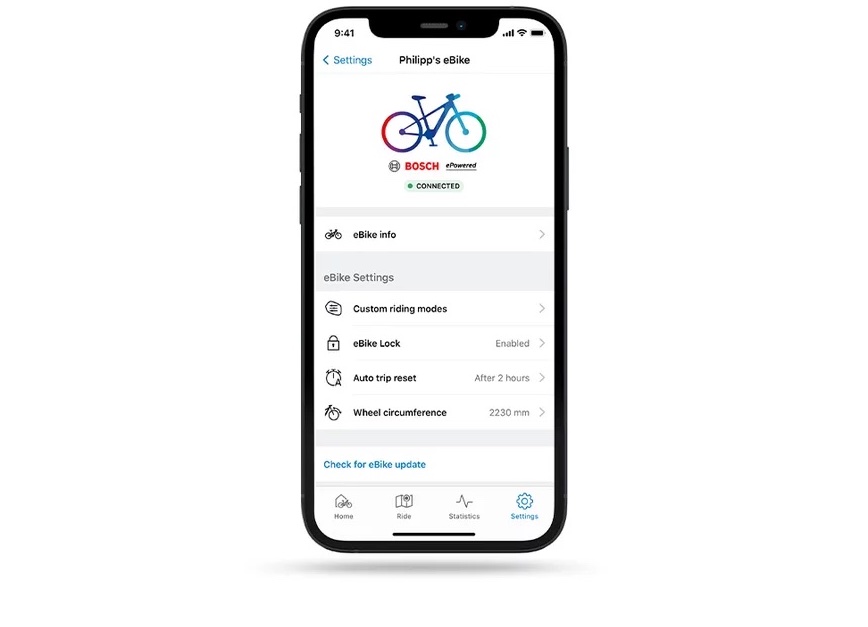 We're excited to share that California is launching a program to make e-bikes more affordable for folks who could use the help. Unfortunately, a member of the New York City Council has proposed banning all e-bikes from the city. Bosch has added some cool new features to their Flow app. Having wrapped up their efforts following a recall Rad Power Bikes has returned their popular RadWagon 4 to showrooms and their website. Murf Electric Bikes has secured a capital investment, and Rad Power Bikes' RadWagon 4 returns for availability along with the brands' commitment to improvement.
In this week's e-bike news:
California Plans to Make E-Bikes More Affordable

NYC Proposes E-Bike Ban

Bosch Adds Features to E-Bike Flow App

GEF Partners Invests in Murf Electric Bikes

RadWagon 4 Returns to Rad Power's Website
California Plans to Make E-Bikes More Affordable
In addition to offering incentives for California residents to purchase EVs, the state has introduced a plan to make e-bikes more affordable for lower income residents of the Golden State. The California Air Resources Board will offer a point-of-sale incentive, rather than a rebate of $1000 for standard e-bikes. Buyers who choose pricier cargo e-bikes, recumbent e-bikes, adaptive bikes or e-trikes would be eligible for an additional $750 incentive.
The program is meant to benefit lower-income families, not just anyone who purchases an e-bike. One criticism of programs meant to encourage the purchase of EVs is that the majority of that money goes to people who would have purchased an EV anyway. With the CARB program, to be eligible, a family of four must make less than $62,437.50 (four times the federal poverty level).
The program has additional limitations as well. The eligible e-bikes must be Class 1, 2 or 3 and the e-bike must be purchased from one of the following:
A business with a storefront in California
California-based manufacturing
Corporate office based in California
In other words, the purchase must benefit a business with ties to the state of California. Other requirements include:
Bike companies that don't have a storefront in California and aren't based in California must apply for acceptance
Eligible bikes must come with front and rear lights
Eligible bikes must be either assembled by the manufacturer or assembled at the manufacturer's expense
The program will be a boon to Calfornia-based companies like Lectric and Yuba, but may not result in many sales for Chinese-based e-bike brands that sell direct-to-consumer.
As if that were not enough, residents of disadvantaged communities/low-income communities can receive an additional $250 in assistance.
NYC Council Member Proposes E-Bike Ban
NYC Council Member Robert Holden introduced legislation on January 19 that would repeal the law passed in 2020 that made e-bikes and e-scooters legal, and replace it with a $500 fine to anyone riding an e-bike, e-scooter or any other electric mobility device, save those designed to serve people with disabilities, like wheelchairs.
On his Facebook page Holden issued a statement in which he wrote: "I've introduced legislation to repeal the 2020 law legalizing these devices. We need Albany [state capital of New York] to require that they are registered, insured, licensed, and safe to operate, charge and store, before we allow them to be used again."
Based on the reports we have sourced, to date, none of the fires in New York that have been caused by a lithium-ion battery belonged to an e-bike. They have all been batteries in e-scooters or other e-mobility devices like hoverboards.
Here at EBR, we support any legislation that increases consumer safety, but we believe banning e-bikes from the streets of New York is not only destined to fail, it will do nothing to increase consumer safety. If e-bikes are banned, owners won't suddenly take their e-bikes to the landfill. It's also surprising to see a politician propose such an anti-business statute, especially considering that from the available data about fires, banning e-bikes won't suddenly make the fires stop happening. We absolutely support certification by Underwriters Laboratories; such a move not only increases safety, it adds to consumer confidence.
It is our belief that banning e-bikes will hurt taxpayers who depend on e-bikes for commuting to and from work.
Bosch Adds Features to E-Bike Flow App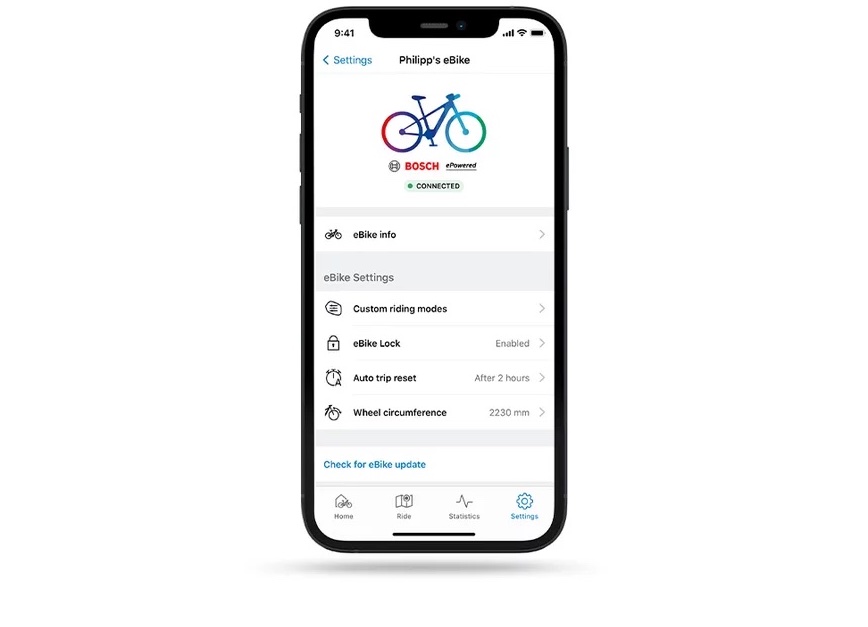 Mid-drive motor maker Bosch has introduced an update to its eBike Flow app. The changes now include the ability to customize riding the eMTB and Tour+ riding modes to suit the individual rider's style.
The parameters riders can adjust include dynamics, strength, speed and torque. Bosch's other riding modes—Race, Sport, Cargo, Turbo, Auto, Tour and Eco—already feature the ability to be customized for rider preference.
New functions also include navigation options such as improved route design and heatmaps that show where other people ride Bosch motor-equipped e-bikes. In a move that may not be a surprise considering Bosch is based in Germany, the app is now offered in more languages. In addition to English, Bulgarian, Croatian, Dutch, Estonian, French, German, Greek, Hungarian, Italian, Latvian, Lithuanian, Bokmal, Polish, Portuguese, Romanian, Slovak, Slovenian and Spanish, the app is now presented in Danish, Swedish, Norwegian and Czech.
GEF Partners Invests in Murf Electric Bikes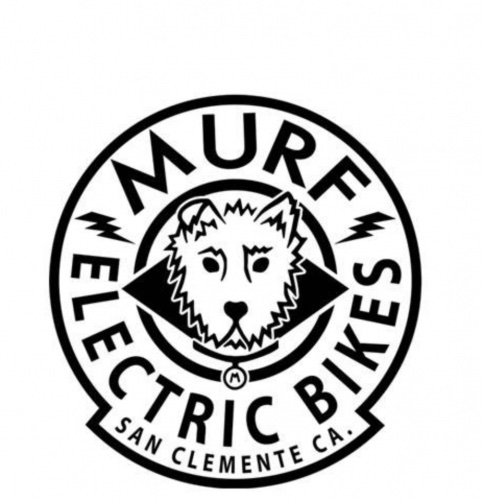 Private equity firm GEF partners has has invested in Murf Electric Bikes. The e-bike brand, which trades on surf culture and style says it is planning its first retail storefront, is gearing up to build a network of dealers and has several new products planned for 2023.
Murf retained GP Bullhound as its advisor for evaluating potential capital partners.
In a statement release by Murf, co-founder and CEO Josh Jones said, "As a family-founded company, we were immediately drawn to GEF Capital's unique approach towards investing, which centers supporting management teams and aligning values." He added, "We're thrilled to have found a partner that will support our close-knit team and continued growth. By combining GEF Capital's expertise in supporting fast-growing businesses and our passion for all things outdoor recreation, we cannot wait to introduce MURF to even more people."
GEF Managing Partner Stuart Barkoff said, "We are very excited about our partnership with Josh, Kiara and the rest of the MURF team. MURF embodies the power of exploration, and its bikes are drawing customers seeking adventures and fun. We look forward to supporting MURF in its mission of bringing these experiences to everyone."
Josh and Kiara Jones founded Murf to supply surfers with a carbon neutral way to get to the waves. They produce several different Class 2 and 3 e-bikes.
RadWagon 4 Returns to Rad Power Bikes' Website
Rad Power Bikes' popular RadWagon 4 cargo e-bike has returned to Rad Power's website following a voluntary recall effort in which Rad Power worked with the CPSC to replace faulty rim strips inside the wheels of the RadWagon 4, as well as tires whose ribbed inner surface could cause flats. Either issue had the potential to cause a sudden flat and loss of control for the rider.
Amidst a recall and other Rad says they recognize they've made mistakes and have reaffirmed their commitment to improving their products.
The recall, issued in November, affected 30,000 e-bikes, which gives the world a glimpse into just how many RadPower e-bikes are on the road.
The repair kit Rad Power Bikes sent out to owners included two tires, two tubes and two rim strips. All existing unsold stock of the RadWagon 4 received the new tires, tubes and rim strips. RadPower Bikes has indicated that the orders they are taking now will ship by March 15th.