E-bike News: Blix launches an e-fat bike, e-bike battery fire claims Florida bike shop, battery recycling programs and much more!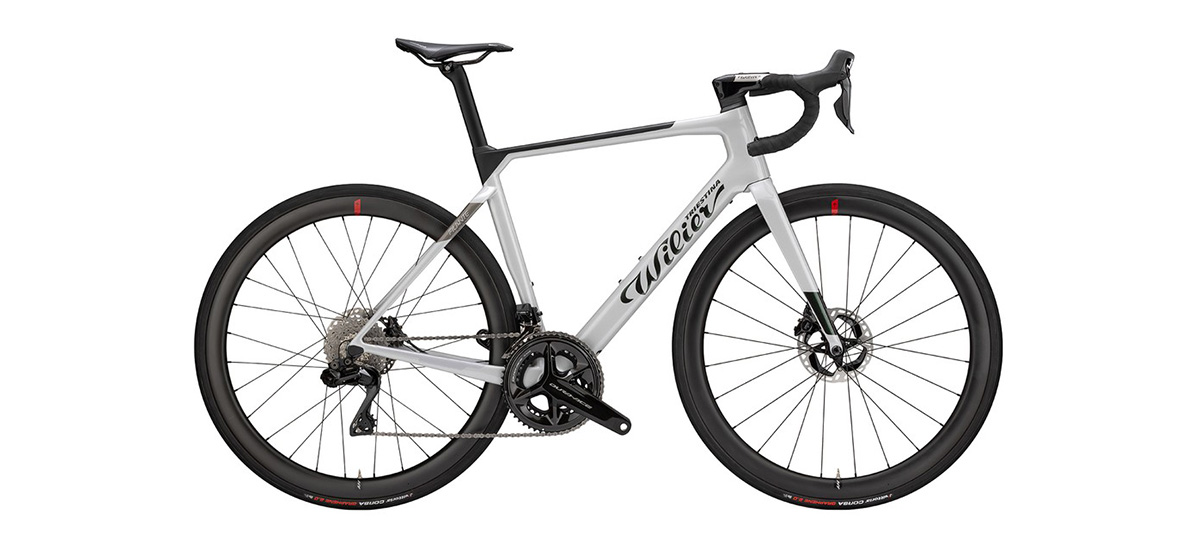 Is it just us, or does it seem like every electric bike brand got together this year and decided April was going to be when all the new and updated models would be released?
This week's news brings word of two new e-bikes — an electric fat bike from Blix and a new electric superbike from Wilier (that boasts a new ultralight motor system). We've also got some details on an e-bike battery fire that claimed a south Florida bike shop this week, a lawsuit against Rad Power Bikes stemming from a loose stem and a new e-bike battery recycling program from Trek.
In this week's e-bike news:
Blix introduces the new Ultra, an all-terrain electric fat bike

E-bike battery fire claims south Florida bike shop

Ride1UP's Prodigy starts shipping

New Wilier Filante Hybrid claims its got the "lightest pedal assist system in the world"

Trek starts e-bike battery recycling program
New Blix Ultra Boasts Dual Batteries, 750W Hub Motor
Santa Cruz-based Blix this week announced its first ever electric fat bike, the Ultra.
The Blix Ultra is built around a 750W rear hub motor that makes 90Nm of torque and can be upgraded to a dual battery setup, which would total to a whopping 1,344Wh of energy. Blix says it will be decked with an 8-speed drivetrain, 4-inch knobby tires and hydraulic disk brakes — all features that put it on par with many other affordable electric fat bikes on the market today.
There are some unique features, such as the bike's notably elongated rear triangle, and we expect the Ultra will feature many of the utilitarian and racking features we've grown to like about the other Blix e-bike's we've reviewed. We have an Ultra on the way so stay tuned for an in-depth review soon.
E-Bike Battery Fire Destroys South Florida Bike Shop
when an electric bike battery caught fire while charging.
Bicycle Retailer and Industry News reported the fire started this past Tuesday shortly after closing, burning the interior and destroying most of the inventory. The shop owner did not identify the make or model of the e-bike to BRAIN, but noted the battery had recently been rebuilt by a company in Nevada. Nobody was injured in the fire.
The shop does not have fire insurance and has started a GoFundMe to get Andante Bike Shop back on its feet.
Want to know more about e-bike battery safety and best practices? Check out this guest post from the chairman of the Light Electric Vehicle Association.
Ride1Up Prodigy Begins Shipping
Mid-drive e-bikes are among the most coveted, and a highly anticipated one is finally hitting the market.
Ride1UP's Prodigy comes equipped with a Brose TF Sprinter mid-drive motor that' produces 90nm torque, Tektro HD-M290 180mm Hydraulic, Maxxis Refuse 27.5"x2.0" tires, and a 14Ah Samsung battery. The bike was been highly anticipated since it was announced in January 2021, but shipping of pre-orders has just now begun due to industry delays.
Pricing for the bike starts at $2,295, with a $100 upgrade for a mountain bike version.
This marks a potential turning point for what customers should expect out of affordable mid-drives which often start at $3,000 and can climb substantially from there. Stay tuned to Electric Bike Report for a forthcoming hands-on review.
New Wilier Filante Hybrid Claims Its Got The Lightest Motor System In The World
Italian bike maker Wilier — one of the few bike manufacturers that doesn't get an eye roll when they describe a new bike as a "superbike" — announced a new electric road bike this week.
The all-new Wilier Filante Hybrid uses the new ultralight Mahle X20 rear hub motor and a 250Wh or 185Wh frame-integrated battery, depending on the spec. According to Wilier, the X20 system is the "lightest pedal assist system in the world," a claim we could not independently verify. That compact rear hub motor makes 60Nm of torque from 250W.
Regardless of weight claims, the Filante Hybrid (like all of Wilier's bikes) looks to be a pretty suave sled. Though (again, like all of Wilier's bikes), getting one will cost you — the base model starts at $10,000 and some change while the top spec is a cool $13,500.
Trek Partners With Call2Recycle Battery Recycling Program
Cycling titan Trek Bikes announced its participation in a new industry-wide electric bike battery recycling program.
The program, run by Call2Recycle, works with manufacturers and retailers to recycle used lithium-ion batteries. Trek is the latest of nearly 30 e-bike manufacturers, component manufacturers and others in the cycling industry to participate in the effort, according to Call2Recycle.
The program works with participating retailers, who function as collection sites for spent batteries. A rider can bring a used battery to one of the participating drop-off locations for inspection, shipment and eventual recycling by Call2Recycle.
Find a drop-off location near you by clicking this link.