Cool E-Bikes: Aesthetic Trends We See & Like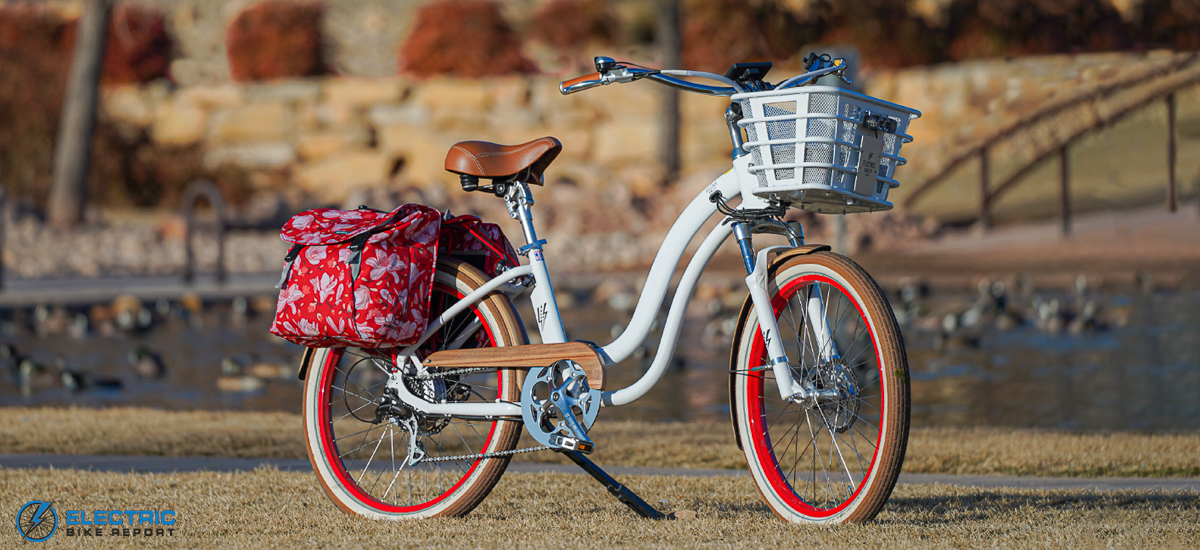 Electric bikes have come a long way from the days of DIY klunkers and bikes with obnoxious battery and motor placements.
Technology is better, designs are nicer and e-bikes look much cooler than they once did. Many e-bikes are now so discreet that they're hardly discernible from their non-motorized cousins, and those that are look much sleeker and more integrated. Some companies are even giving buyers the option to fully customize their bikes, making them look exactly as they like.
While some of these aesthetic changes are being driven by the maturation of the relatively young e-bike market — especially as eCommerce e-bike companies grow older and more experienced — there are some brands that just appreciate nice looking e-bikes.
From fully-customizable bikes that allow you to choose everything from the spoke color to how the frame's painted, here's the cool e-bike trends and aesthetics we're fans of.
Customizable e-bikes
A growing cadre of e-bike companies are offering the option to fully-customize their bikes, including everything from the componentry to the color of the frame.
Electric Bike Company, a California-based builder of electric beach cruisers, has one of the most complete bike customization tools we've seen. You can choose from a whole palette of colors, and even can add real wood accents to the bikes. EBC builds and paints their e-bikes in California, giving them an ability to customize bikes like few other e-bike companies can.
Their customization tool leads to some strikingly beautiful beach cruisers, such as the Model S step-thru cruiser we just wrapped reviewing.
But Electric Bike Company isn't the only shop in town building customizable e-bikes.
Canadian company Biktrix is another that gives buyers and impressive number of options, though those are mostly component options rather than aesthetic ones. And even some of the larger traditional bicycle companies like Orbea and Trek offer easy-to-use customization tools that allow you to order a bike that exactly fits your personality.
Competition is driving style
But perhaps the most remarkable aesthetic changes we've seen in the e-bike industry are being driven by competition.
The U.S. e-bike market is still very much in its infancy, with many of the most popular brands less than ten years old. It feels like many companies have spent their first years really investing in building good bikes — focusing on motors, frames and batteries, while looks progressed more slowly. But this year, it seems like the new competition is over who can make the better looking e-bike.
Take the ever-popular category of affordable electric fat bikes. Until mid-2021, many of these bruisers started to look and feel suspiciously similar. It was like companies were following a formula: 750W rear hub motor; 4-inch Kenda tires; some sort of Shimano 7-speed or 8-speed; a piggyback or partially integrated battery. But in May of 2021, the narrative changed.
Aventon, a company who previously didn't have an electric fat bike, dropped their Aventure. The battery was integrated, the tubes were sleek and had curves no other companies were doing — it was a remarkably new take on what an electric fat bike could look like. Then came the Rad Power Bikes RadRover 6 Plus, a ground-up redesign of one of the best selling electric fat bikes ever built that looked much different (much better) than its predecessor. The trend is continuing: Other companies, such as Himiway, are hinting at new e-bikes on the horizon that we expect will look new and fresh.
Now, it's not simply enough to build a good affordable e-bike; it also has to look good.
As I said before, the e-bike market is still in its infancy. So there will surely be changes and new innovations that make e-bikes look wonderfully better in the near future. We're excited to see what companies come up with.
Reader Interactions