2021 Sea Otter Day 4 – The Coolest Things We Saw
It's the final day of the Sea Otter Classic in Monterey, California, and just when we thought we'd run out of cool electric bike stuff to show you, BOOM — we found more.
Our final day was spent mostly riding the e-bikes we'd been talking to people about for the first three days, but we didn't manage to stop by 1UP to check out a new bike rack they've got in the works. Here's the things we liked on the final day of Sea Otter:
New hanging-style bike rack from 1UP
We got a sneak peek at a new hanging-style bike rack from 1UP, the Wisconsin-based maker of aluminum bike racks popular with the e-bike crowd for their industry-leading weight capacity.
1UP recently purchased Recon Racks, and owner Robbie Lange said they were only making minor tweaks to Recon's existing design. Lange was mum on things like weight capacity and price, but we'd imagine it's likely capable of toting at least a handful of e-bikes. The new rack is expected to be available in the near future.
Nox Cycles — allegedly the lightest long travel eMTB
A relatively new face to the U.S. eMTB market, Nox Cycles loaned us a HeLIUM Enduro 7.1 Pro, which they say is the lightest eMTB in the world.
At a claimed 40 lbs to 41 lbs, it's powered by a Fazua motor and spec'd with a premium parts package including Fox Factory suspension and SRAM XO1 Eagle. It's tough to say whether their claim to the lightest long travel eMTB is true, but at around 40 lbs it's going to be tough to find something lighter. Did we also mention it rips? Because it does.
Brompton Electric Folding Bike — small wheels with big power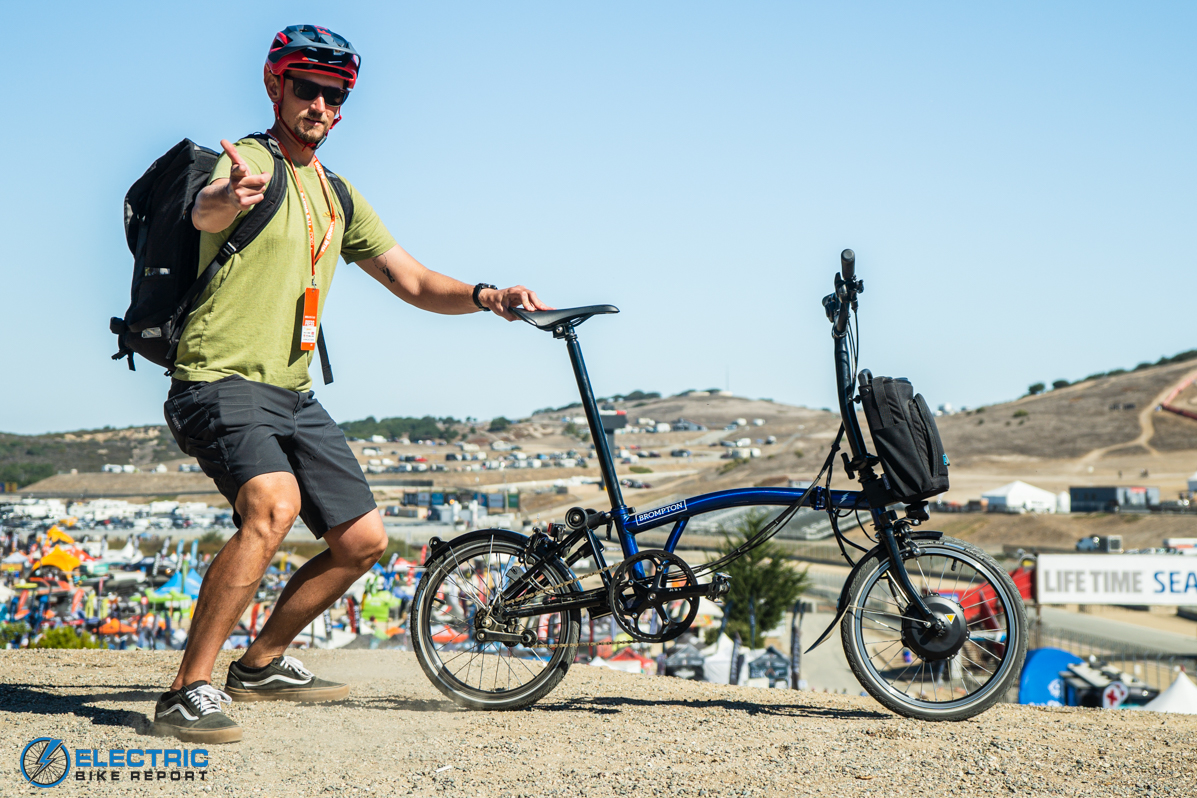 Claiming Brompton's electric folding bike has "big power" may be a bit of an overstatement, but we were pleasantly surprised with how well the little bike handled the venue's big hills.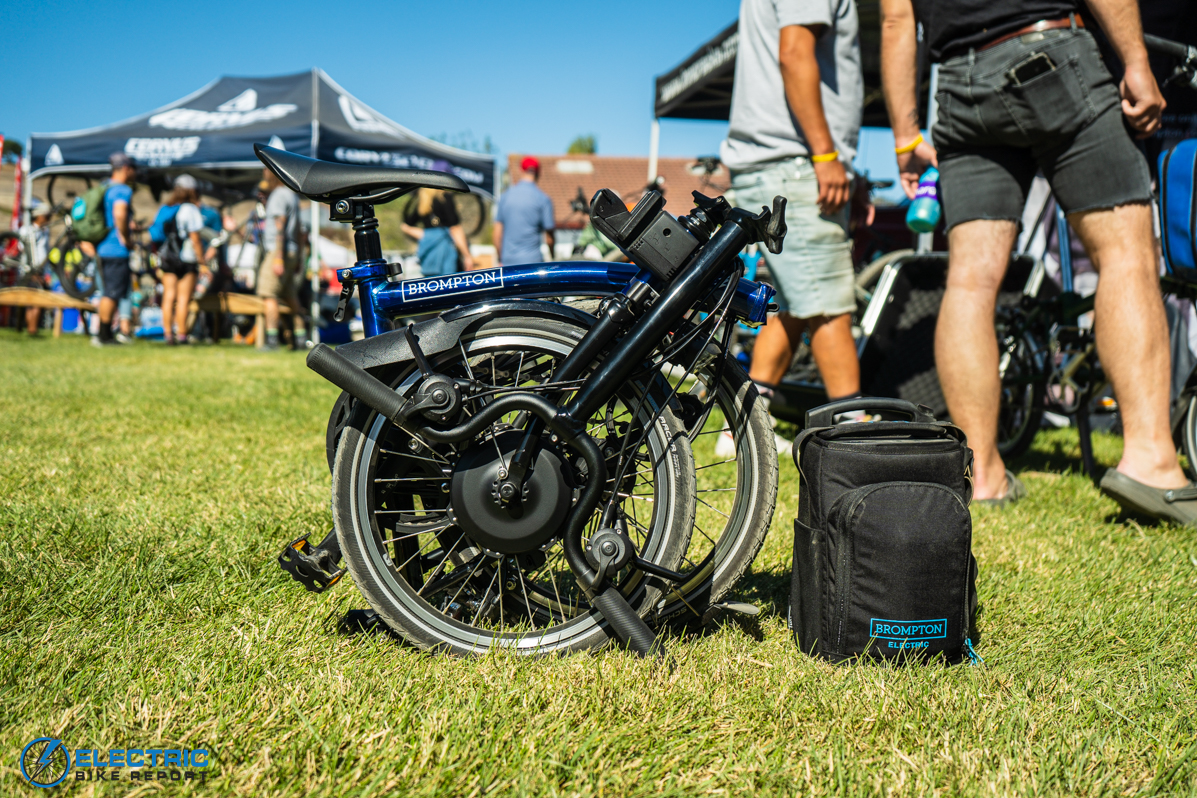 It's powered by a small custom made front hub motor and the battery is housed in a bag that mounts to the front of the bike. And despite adding several relatively heavy e-bike components, Brompton has managed to keep the bike pretty light. It handles well for such a small bike and feels solid beneath you.
Benno RemiDemi
I love quirky e-bikes, and I really love quirky e-bikes that probably wouldn't exist had they not been designed around a motor.
The Benno RemiDemi is one such bike. I've been a RemiDemi fanboy for quite some time and Sea Otter was the first time I actually got to see one in the flesh. We ran out of time to take one for a test ride, but the bike looks remarkably functional and comfortable. Though we didn't get a chance to ride one during the show, stay tuned for a full review of the RemiDemi and Benno's other e-bikes soon — we're keeping our fingers crossed these bikes head our way for a full review soon.