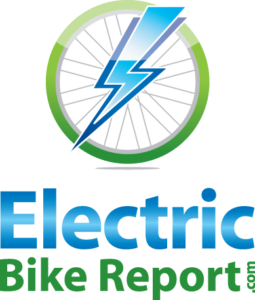 If you would like what Electric Bike Report (EBR) is doing to promote electric bikes and you would like to support EBR it is really easy.
Here are some of the ways you can support Electric Bike Report and help get the word out to more people about how electric bikes can be a viable alternative to driving a car.
#1: Check out and purchase some Electric Bike Report gear.  You will find stickers, t-shirts, sweatshirts, hats, bags, and water bottles with the Electric Bike Report logo and a crafty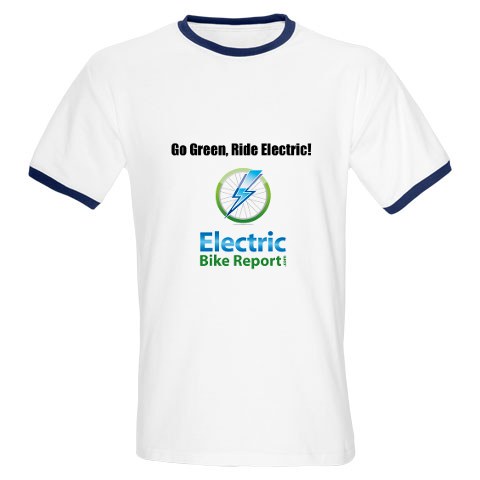 slogan.
Help spread the word about electric bikes by encouraging others to "think outside the car" or let them know that "my other car is an electric bike!". Checkout the Electric Bike Report gear store for more info.
#2: By clicking on some of the links and advertisements on this website and making a purchase you help EBR earn a commission on your purchase.  It won't cost you any more money; the commission is paid by the shop to Electric Bike Report. It is basically a referral commission paid to Electric Bike Report.
These commissions help EBR devote more resources and time to getting the word out about electric bikes.
#3: Stay tuned to what's happening in the electric bike world by joining the Electric Bike Report community newsletter and pass on the information to your friends.
#4: Tell your friends about Electric Bike Report.  You can email them about EBR, recommend they "Like" Electric Bike Report on Facebook, recommend they follow EbikePete on Twitter, add EBR to Digg, Delicious, StumbleUpon, etc.
#5: If you have a website, you can share a link with your community by adding EBR to your blog roll or link section.  See this page for Electric Bike Report link code for your website.