VIDEO: Faraday Bikes CEO Talks About His Inspiration for Electric Bike Design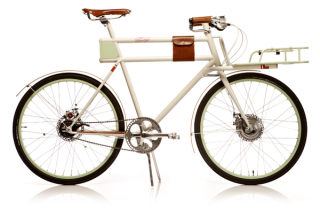 I am very passionate about spreading the word about electric bikes as useful, convenient, and fun vehicles for getting around town.
I believe that electric bikes combine some of the conveniences of a car with the advantages of a bicycle.
I recently came across this great video about the owner of Faraday Bikes, Adam Vollmer, and his story definitely captures what I strongly believe in.
So without further ado, enjoy this video from Dark Rye!
And here is a video about the Faraday Porteur electric bike:
What do you think?  Are you seeing more people on bikes in your community?  Do you think electric bikes could help more people enjoy bike commuting?
Please leave your thoughts in the comment section below.
Thanks!
-Pete
P.S. Don't forget to join the Electric Bike Report community for updates from the electric bike world, plus ebike riding and maintenance tips!
Reader Interactions