New Trek Conduit+ & Lift+ Electric Bikes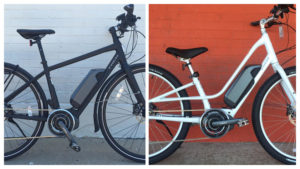 Trek has launched 2 new electric bikes with the Shimano STePS mid drive system for 2016.
The Conduit+ and Lift+ are the next electric bikes to enter the U.S. market with the STePS system next to Raleigh e-bikes.
Here is a review of the Raleigh Misceo iE with an in depth look at the Shimano STePS system.
The Conduit+ and Lift+ e-bikes are being officially announced at Trek World this week and we should have more details soon.
In the meantime here are a few pictures and some info: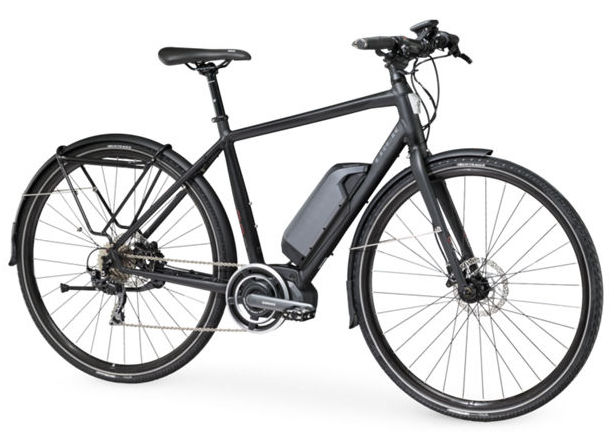 The Trek Conduit+ looks like a sporty style commuter e-bike with a solid group of accessories. The Conduit+ could also work well as a touring e-bike. Price ~$2,999.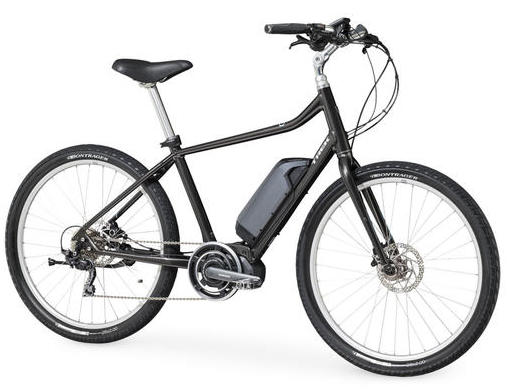 The Trek Lift+ has a casual upright ride geometry with wider tires for a comfortable ride. Price ~$2,799.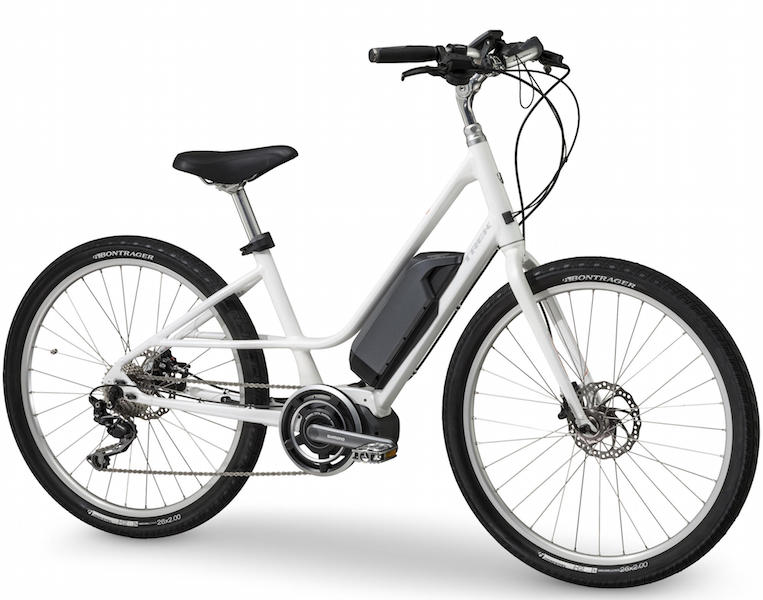 This is the step thru version of the Lift+. The Shimano STePS battery slides out from the side so Trek was able to make the frame with this step thru design.
In other breaking news, Trek just announced that they will be offering direct sales of bikes online with delivery to a local dealer for assembly and service.
Trek will also be rolling out more electric bikes for 2016 that will feature the Bosch mid drive system.
Stay tuned for more on the 2016 Trek electric bikes!
-Pete
P.S. Don't forget to join the Electric Bike Report community for updates from the electric bike world, plus ebike riding and maintenance tips!
Reader Interactions