Not an E-Bike. Toyota i-ROAD Fully Enclosed Electric Trike [VIDEOS]
Disclaimer: The Toyota i-ROAD is not an electric bike and it does not have a pedal power option.
So why am I talking about it on Electric Bike Report?
Because it is a small electric vehicle that could be a good transportation solution for those who are also interested in electric bikes.
The i-ROAD combines a the conveniences of a car with the advantages of a bike/trike.
It is fully enclosed for weather protection, narrow and very maneuverable, it goes 30 mph, and gets around 30 miles of range.
And like an electric bike, it looks like a lot of fun! Toyota equates the tilting front wheels to carving a turn on skiis.
Toyota is currently testing the i-ROAD in a few select markets.
Here is a video of it being driven in Tokyo:
The -ROAD is being tested in a 3-year verification project in a car sharing program in Grenoble, France. The goal of the project is to reduce traffic congestion and improve urban mobility. Here is a video with the i-ROAD and another EV that they are using in the project: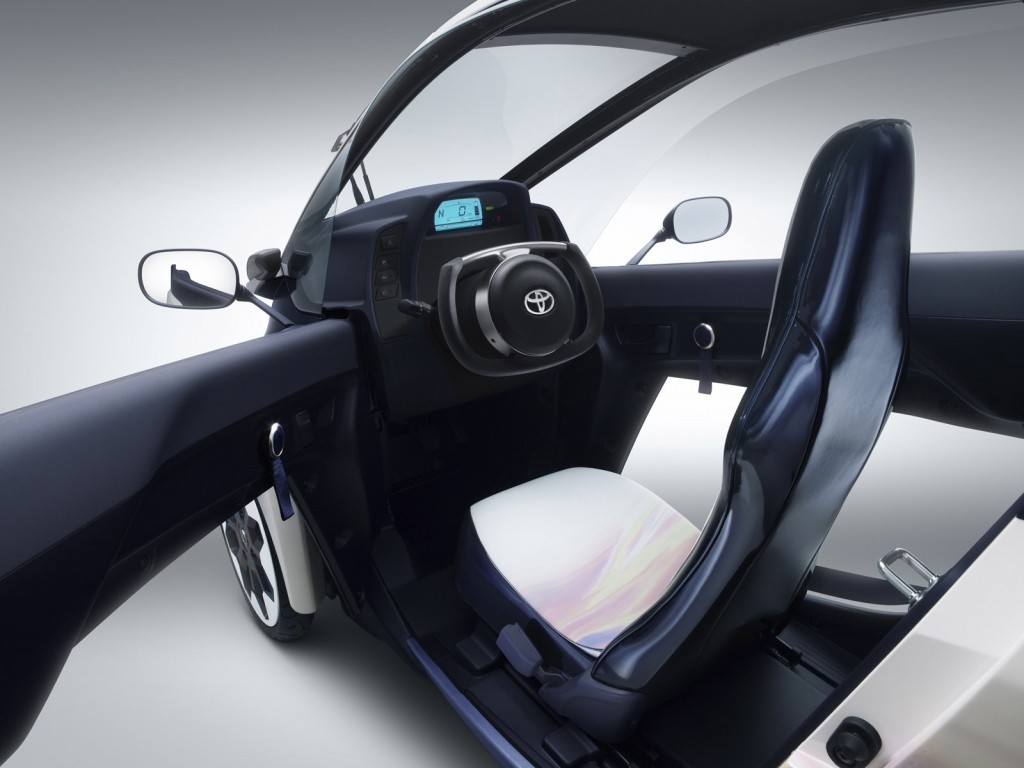 Some of the disadvantages when compared to an e-bike are:
No exercise

Can't travel in bike lanes/pathways

Can't take it upstairs to your apartment

Will require a license & insurance
So far there is no word on the i-ROAD price or availability. Stay tuned!
If you are interested in pedal/electric trikes here is a guide to upright e-trikes and recumbent electric trikes.
P.S. Don't forget to join the Electric Bike Report community for updates from the electric bike world, plus ebike riding and maintenance tips!
Reader Interactions