The Plan for the E-Bike Cycle Tourists Ongoing E-Bike Adventure
By Gary Corbett
After 13 months, 22,000 kilometres, 13 countries, a new world e-bike long distance record and enough amazing memories to last a lifetime, the time has come for the E-Bike Cycle Tourists to sit back and assess our ongoing e-bike adventure.
When we set out from London on April 23, 2015, our goal was to set a new world e-bike record in excess of 16,047 kms, add a buffer of 4,000 or so more kilometres to make it all that more difficult for someone else to break our new record and then pack up and go home.
Simple really.
But then something we didn't plan happened.
We became addicted.
Addicted to e-bike cycle touring on our Haibike xDuro Trekking RX e-bikes; addicted to living a mobile lifestyle; addicted to being fitter than we have ever been at any other stage of our lives; addicted to living a simple and uncluttered life; addicted to not knowing what each day will bring; addicted to living a clean, green lifestyle thanks in no small part to cycling e-bikes and addicted to meeting so many generous and interesting people from all walks of life.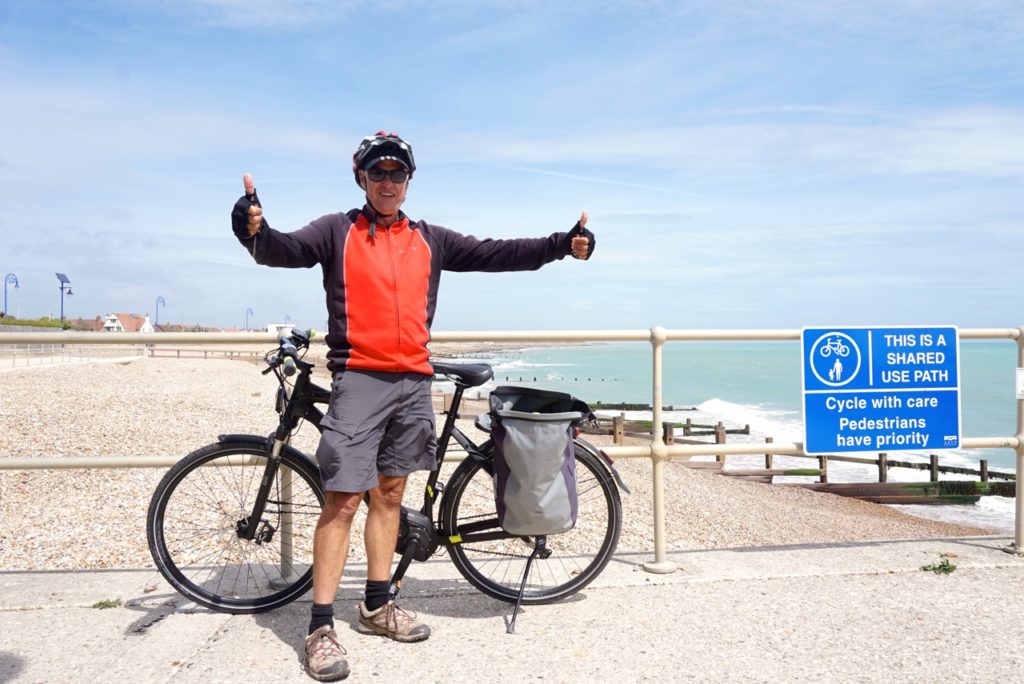 Essentially we have totally embraced the phrase 'you only live once' and intend to make the most of what is, after all, an amazing lifestyle. I guess you could call us yoloers for the want of a word!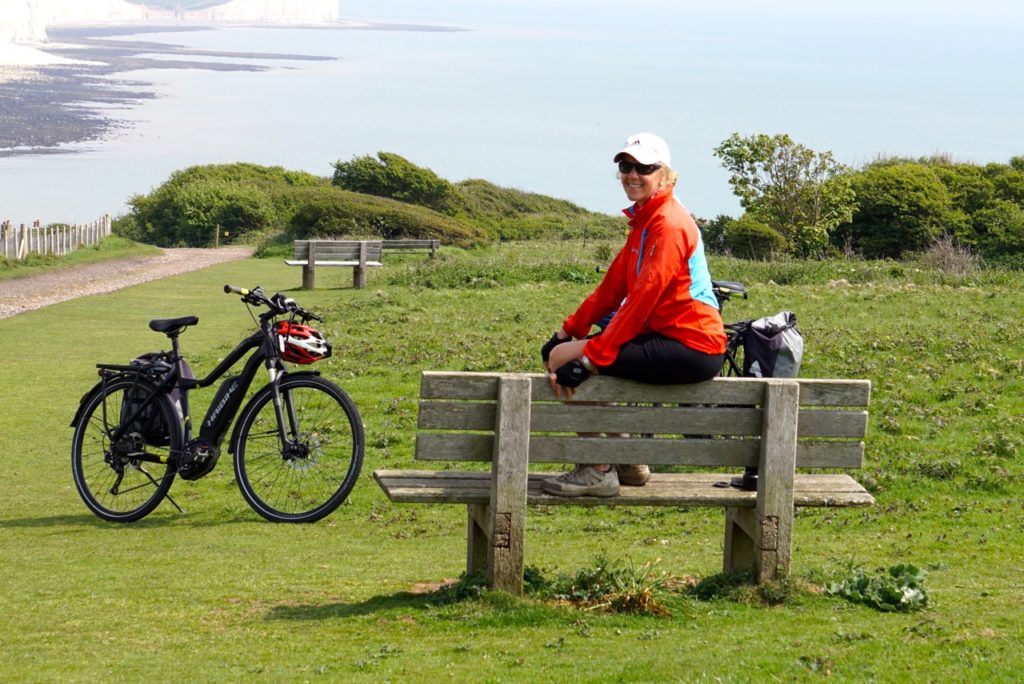 So what do you do when you have an addiction to travelling on an e-bike that needs constant feeding?
You keep pedalling of course.
And that is what we now intend to do.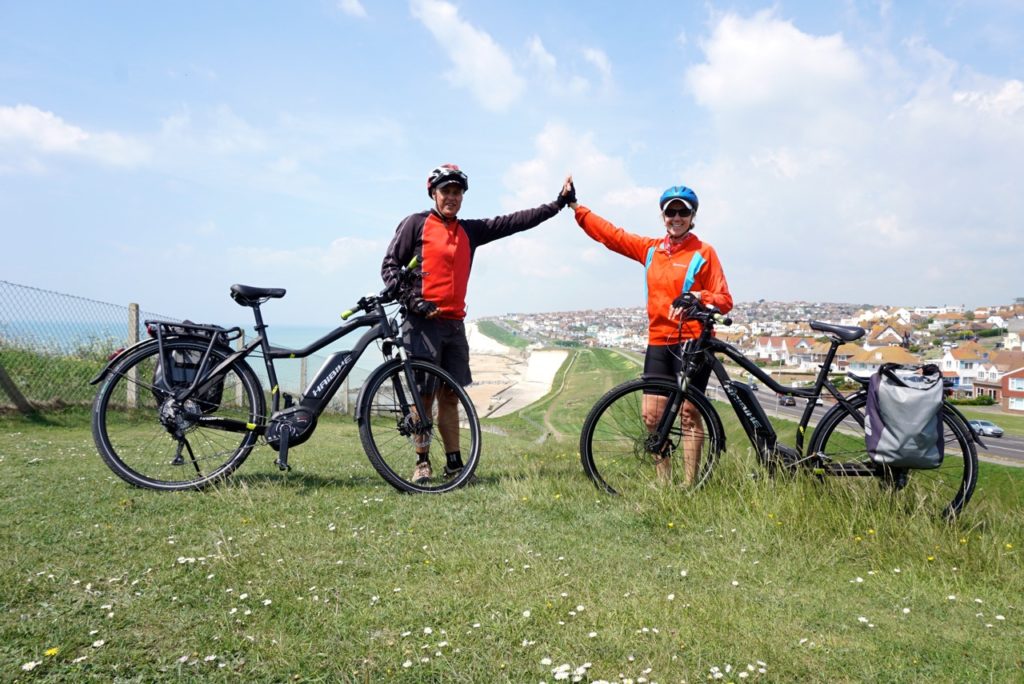 So rather than pack up in September with 27,000-plus kms on the odometer – as was our intention – go back to Australia, get real jobs and basically get on with our old suburban lives, we have decided to continue doing what we love doing – e-bike cycle touring.
As such our immediate plan after we leave England on June 8 is to travel to the Algarve region of Portugal, collect our Haibike xDuro Trekking e-bikes – where they have been in storage for the past few months while we have been in Cyprus and the UK – and cycle from Spain through France, Germany and Austria to Hungary.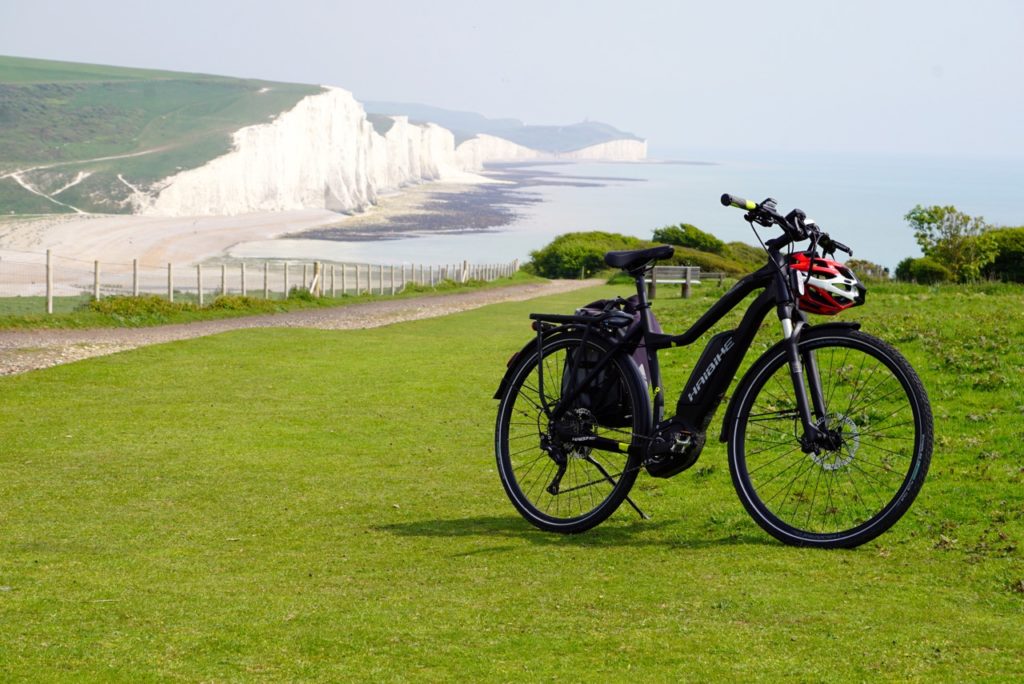 From there we will attend Eurobike – the world's leading trade fair for the cycling industry – at the invitation of our new sponsors Haibike at Friedrichshafen in Germany, before returning to home soil in Australia where we will continue to clock up the kilometres through until April 2017.
After touring in Australia, something we are both looking forward to very much, the plan at this stage is to then travel to the USA in mid-2017 for three months of e-biking.
And after that? The honest answer to that question is that we are not sure, but if we can both stay fit and healthy – and it is financially viable – we have no intention of stopping our amazing e-bike adventure any time soon.
One thing is for sure though.
When we do eventually stop pedalling our Haibike xDuro Trekking e-bikes will are sure to have set a world e-bike long distance record that will take an awful lot of beating!
Thanks to Gary Corbett for this update on their adventures!
P.S. Don't forget to join the Electric Bike Report community for updates from the electric bike world, plus ebike riding and maintenance tips!
Reader Interactions