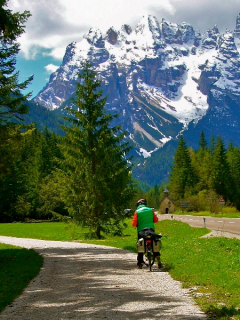 This is a guest "adventure" post from Jane and Carolyn.
This is an article to excite e-bikers to plan a multi-day trip in some fantastic locations and to thank Pete for his generosity in loaning us two e-bikes for an afternoon in Sedona, Arizona.
We had wanted to try out an e-bike on a multi-day trip ever since our city bike tour in Copenhagen in 2011.  It was only a 4 hour tour and more significantly we only rode on flat ground.  To find out how e-bikes would ride in hilly terrain, we contacted Pete.
He was most gracious and offered to have us come to Sedona to see what it was like to ride an e-bike on steep terrain.
Thanks to Pete's encouragement and our excitement, we set out on some wonderful adventures. [Read more…]