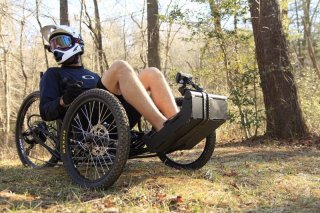 This is a press release from Outrider USA.
Outrider USA wants to bring the joy of bike riding and mobility to people with physical disabilities, with their new electric bike, Horizon.
Founders Jesse Lee, Tom Ausherman, and Daniel Rhyne launched a 30 day Kickstarter campaign with a goal of raising $100k for the first production run.
"The driving mission behind the Horizon trike is simple: Just because an individual has a  physical disability, doesn't mean they don't still crave the adventure and freedom of riding a bike," [Read more…]