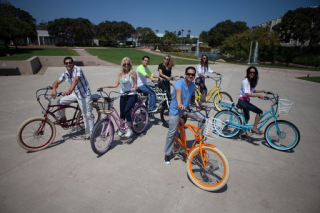 Pedego Electric Bikes
is entered in a contest called
Intuit Small Business Big Game
where the winner will win an all expenses paid 30 second advertisement during the Superbowl!
If Pedego wins the ad spot it would translate to 121 million viewers learning about Pedego and electric bikes in general!
This is a chance to raise electric bike awareness in a very big way.
Checkout this video that Pedego put together for the contest.   [Read more…] about Help Pedego Electric Bikes Win a Superbowl Ad! [VIDEO]