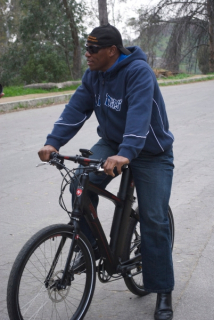 This is a press release from Currie Technologies®.
Currie Technologies® announced today that they have entered into an agreement with Nelson Vails, the 1984 Olympic cycling silver medalist, to help promote getting more Americans out of their cars and onto bikes.
"I've known Nelson since his early days of bike racing, when my Bike-Tech team from Philly would go up against his Toga team from New York" said Larry Pizzi, Currie's President. "Nelson's life story is amazing and cycling has played a huge part in his personal success.
Nelson now works diligently to promote recreational cycling through [Read more…] about Currie Tech Teams Up with '84 Olympic Cycling Silver Medalist, Nelson Vails to Promote "Getting More People on Bikes!"