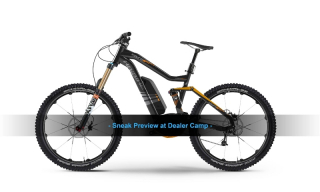 This is a press release from Currie Technologies.
During the last two years, Europe has seen a significant growth in the off-road and urban high performance E-Bike category.
Currie Technologies will introduce this exciting category to North American retailers this month at DealerCamp in Deer Valley, Utah with Haibike, eFlow and IZIP E-Bikes.
"DealerCamp will be the first time retailers have the opportunity to ride Haibike performance E-Bikes for an extensive period of time, in off-road conditions," said [Read more…] about New Haibike, eFlow, & IZIP Electric Bikes to be Shown/Demo'ed at Dealer Camp