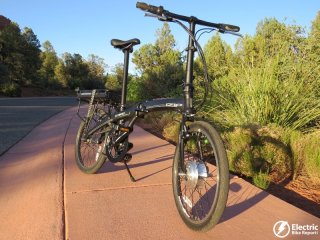 The
IZIP E3 Compact
is an electric bike that is designed to go almost anywhere.  It is easily foldable, lightweight (for an e-bike), simple, and fun to ride!
Folding electric bikes are very handy for travel or if you live and/or work in a place that has limited storage areas.
They are also great if you use other forms of transportation like the bus, train, subway, taxi, etc. during your commute.
Since they can be folded or unfolded in less than a minute it makes for [Read more…]