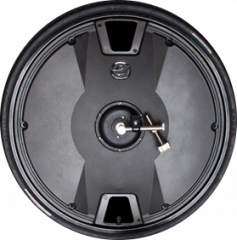 It seems like the race to create the all-in-one electric bike kit solution is on!
The Electron Wheel is a 26″ front wheel that includes everything that you will need to make your bike electric.  Inside the front wheel is the motor (250 watt), battery (24V 10ah lithium), controller and any other electrical components.
The Electron Wheel is made by Belon Engineering.
It will retail for $999.  [Read more…] about Electron Wheel: Complete Electric Bike Kit in the Front Wheel! [VIDEOS]