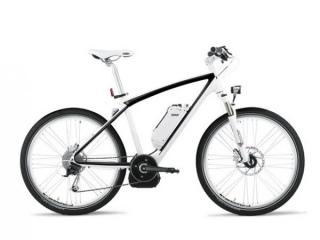 BMW is another car manufacturer that has jumped into the electric bike scene!  
Here is
the BMW Cruise electric bike that is powered by the 250 watt Bosch electric bike kit. The bikes will initially be released in the German market and maybe if things go well it will expand beyond that.
Stromer is launching their ST1 Elite ($3,499) and ST1 Platinum ($3,999) electric bikes in the US market this year. To celebrate the launch they are holding a sweepstakes where some lucky person will win a Stromer ST1 Elite!  Here is a video [Read more…] about E-Bike News: BMW E-Bike, Stromer ST1, E-Bikes at SXSW, BikeSpike, & More!