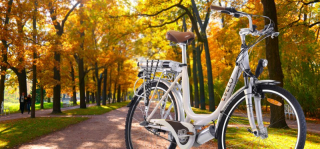 Would you be interested in trading in your car keys in exchange for a new EVELO electric bike to use for 30 days?
If so, then you could be a participant in the EVELO 30 Day Electric Bike Challenge.
In an effort to promote e-bike commuting and everyday use, Boris Mordkovich (CEO of EVELO), has created this challenge as a way to raise e-bike awareness and broadcast the participants experiences.
Here is the general idea: Participants will [Read more…]