E-Bike News: Solar Charging, E-Bike Shares, Free Energy Bike, Hydrogen Bike, & More! [VIDEOS]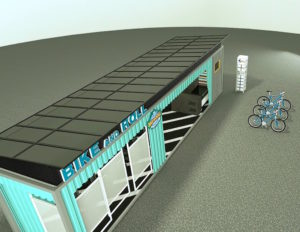 Time for another e-bike news round up!
Here's a cool idea; an off-grid solar e-bike charging station that is built into a shipping container! It will be an e-bike charging and rental station in a state park in New Jersey.
That is similar to the Quikbyke e-bike rental franchise that also uses shipping containers with solar charging and will be focused on renting e-bikes to tourists. Here's a quick video about the Quickbyke setup:
Seattle is considering a big expansion to their current bike share system and that would include the addition of electric bikes to their current fleet. Here is more:
Speaking of bike share's, a recent report indicates that bike share's world wide could be big business going from the current 643,000 bikes to 2.3 million! "By 2020, the global market for bike-sharing is expected to be worth between € 3.6 and € 5.3 billion." The study also recommends adding more e-bikes to current bikes share fleets.
A new fleet of 234 electric bikes will be available for cyclists to rent at 10 locations across the England. £700,000 is being invested by the Department for Transport fund and the government hopes the e-bikes will encourage people to ride more often.
Electric bikes in Switzerland are popular! "According to a study, some 233,000 e-bikes are regularly seen powering up Swiss hills and this number could rise to 1.7 million…..For 80% of users an e-bike is the main or secondary means of transport and 90% also own a car. "
Oslo Norway is working on plans to ban cars in the downtown core area and "the government plans to build more bike lines, subsidize the cost of electric bicycles, and encourage more use of public transit."
Auto companies are looking more at electric bikes and other mobility options as the next frontier beyond cars and trucks. Both Ford and GM are experimenting with electric bikes as part of their new product portfolio. From Forbes: "How Ford CEO Mark Fields Is Channeling Henry Ford To Solve Society's Mobility Problems" and from Fortune: "It's lag or lead time for General Motors".
Drive Oregon recently put together this compelling infographic that compares commuting by electric bike to driving a car. 
Here's a look at some new e-bike tech and e-mobility solutions: Gi FlyBike, FlyKly Smart Ped, Revelo FLEX, Liberty Trike, and the GrillRider.
Riide electric bikes has made it easier to buy an electric bike with their new e-bike subscription service. Right now $299 down and $79 a month gets you on the list for a Riide e-bike, charger, ABUS lock, theft insurance and unlimited maintenance (currently for Washington DC or San Francisco, CA).
The founder of 5 Hour Energy is working on products that will solve some of the world's problems related to water, energy, and health. In the following video you will see some of these solutions and one of them is the Free Electric stationary bike that will generate electricity from pedal power to power lights and basic appliances in a house:
Hydrogen powered bikes have been in the news before and there is a new hydrogen fuel cell bike from Linden that is claimed to get 62 miles of range on a tank of hydrogen that can be filled in 5 minutes.
Bosch will be providing their Technical Certification training to bike dealers at all 6 of the 2016 Electric Bike Expo events.
A new e-bike law has passed in California that will regulate electric bikes much more like a conventional bicycle compared to the old law that has regulated them like a moped. This is a big win for the industry as more states will be encourage to follow California's lead.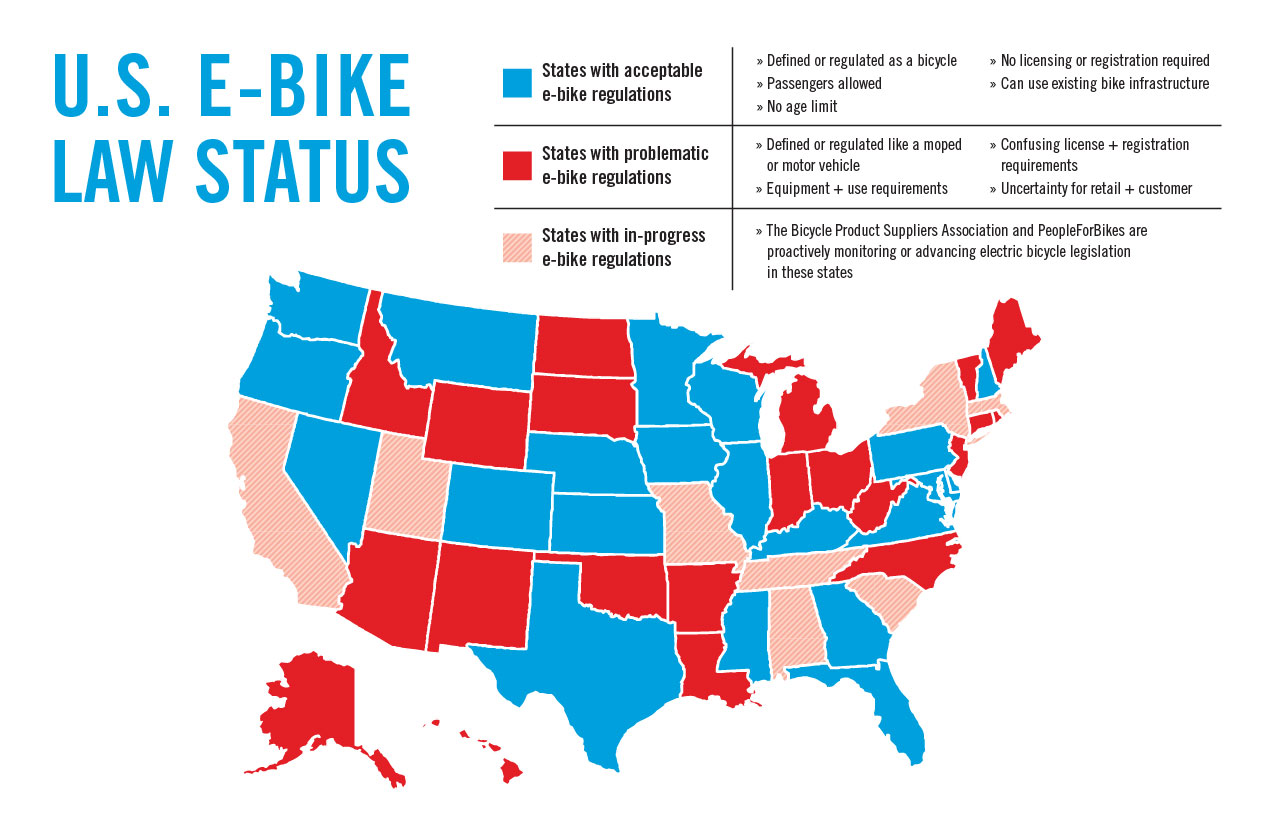 People for Bikes has a good section on their website about the latest on the legal status of electric bikes across many of the states.
Chicago has added 103 miles of protected bike lanes to their now 292 miles of bike lanes in the city and they are planning to add 50 more miles of protected bike lanes.
And here's a good laugh from the Late, Late Show's James Corden about some residents of Coronado California objecting to more bike lanes in their city…….really.
Overall it is exciting times in the electric bike world!
Stay tuned for more e-bike news.
-Pete
P.S. Don't forget to join the Electric Bike Report community for updates from the electric bike world, plus ebike riding and maintenance tips!
Reader Interactions