New Haibike, eFlow, & IZIP Electric Bikes to be Shown/Demo'ed at Dealer Camp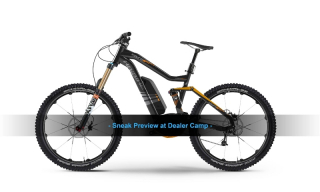 This is a press release from Currie Technologies.
During the last two years, Europe has seen a significant growth in the off-road and urban high performance E-Bike category.
Currie Technologies will introduce this exciting category to North American retailers this month at DealerCamp in Deer Valley, Utah with Haibike, eFlow and IZIP E-Bikes.
"DealerCamp will be the first time retailers have the opportunity to ride Haibike performance E-Bikes for an extensive period of time, in off-road conditions," said Currie Technologies President Larry Pizzi. "The trails around Park City are varied and beautiful, and we'll have several models ready to ride and plenty of charged batteries on hand for the next person in line."
Germany-based Haibike Xduro line of E-Bikes features both hardtail and dual suspension frames spec'd with high-end components, and Bosch's exclusive middle motor drive system.
As the exclusive North American distributor for Haibike, Currie will have several 2013 Haibike models at DealerCamp for extended test-rides, and they will be previewing what Pizzi says are, "innovative and exciting changes" to the 2014 line. Haibike will be debuting its full line of 2014 models at Eurobike and its North American line at Interbike this fall. The new 5-model Haibike Xduro line ranges from $4,000 to $7,800.
Additionally, Currie will introduce a full range of new 2014 eFlow and IZIP E-Bike models, which attendees will be able to demo as well. eFlow model changes include two new models, the E3 Flight and a compact model, the E3 Fit. The eFlow models retails for $3,500 to $4,000.
IZIP will be adding several new high-performance models, including the E3 Peak and E3 Dash, to the line. The Peak is a 27.5" wheeled hardtail with Currie Electro-Drive™ all new Centerdrive™, a high torque, 48 volt BB mounted motor, with throttle and torque sensing pedal-assist modes. The Dash is a street/urban bike with a 500-watt, 48-volt rear hub motor, which can propel the bike to 28 mph (45 km/h) in pedal assist mode and 20 mph (32 km/h) in throttle only mode, and comes with cruise control. Projected MSRP are $3,000 and $2,500 for the Peak and Dash, respectively.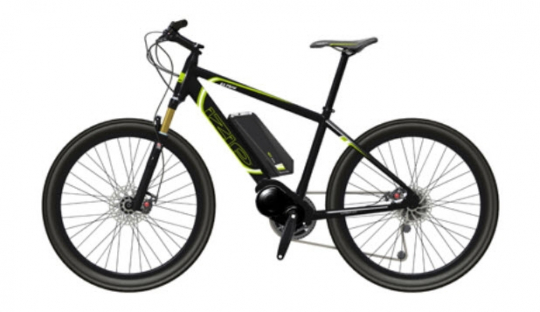 For more information on the new models, contact Currie Technologies at 888.377.7115 or [email protected]
ABOUT CURRIE TECHNOLOGIES
Currie Technologies®, an Accell Group company, is renowned for their large selection of stylish, premium quality and technologically advanced electric bicycles marketed under the IZIP and eFlow brand names. The company is also the exclusive distributor of Germany's Haibike electric bikes.
Since 1997, Currie has been one of the oldest and most established U.S. developers and distributors of E-Bikes with a network of dealers nationwide, offering a selection of models to meet every riders need for cost-effective transportation alternatives, recreation, exercise and just plain fun.
Currie Technologies of Southern California holds various patents on its products including their Electro- Drive™ Propulsion Systems, unique electric drive systems that provide superior performance and durability at a reasonable price.
To learn more about Currie Technologies® product lines, please visit www.currietech.com.
ABOUT HAIBIKE
The Haibike brand was established in Germany 1995 by Winora Group president, Susanne Puello and her husband, Felix. However, its roots date back to 1914 when Susanne's great, great grandfather, Engelbert Wiener, a racing cyclist, founded E. Wiener Retail Trading Company manufacturing of custom bicycles.
An Accell group company, Winora is a complete family of brands, which includes Haibike, the company's premier sport-performance road and mountain bike brand. Haibike has worked continuously to build its name in the sports world by producing award-winning products through a high degree of innovation, advanced design and engineering.
Haibike is a leading bicycle brand in Germany and throughout Europe with its involvement with their International Pro Cycling Team and Olympic champion and double gold medal winner, Sabine Spitz.
For more information about Haibike, visit www.haibike.de.
P.S. Don't forget to join the Electric Bike Report community for updates from the electric bike world, plus ebike riding and maintenance tips!
Reader Interactions