No Chain?! Mando Footloose IM Series Hybrid Electric Bike [VIDEO & PICS]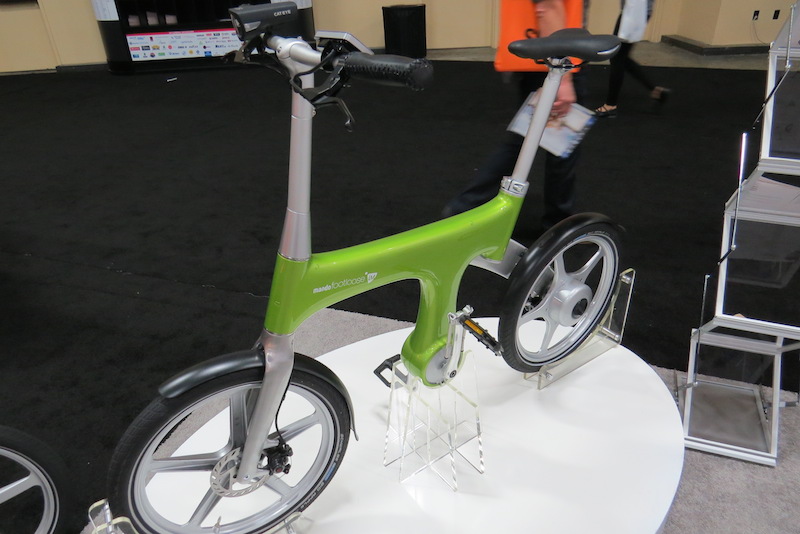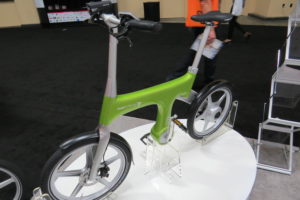 No Chain?! The Mando Footloose is an electric bike without a chain or belt or any other way for the cranks to directly power the rear wheel.
When you turn the pedals, electricity is generated and added to the battery which then powers the rear hub motor.
The Mando Footloose is a series hybrid electric bike.
Mando recently introduced the new Footloose IM that is similar to the original Footloose but it doesn't fold and there are some other feature differences.
The retail price of the Mando Footloose is $3,895.
First of all, here is a video with it's designer, Mark Sanders, explaining how the bike works.
And here are pictures of the Mando Footloose IM and the original folding Footloose from Interbike.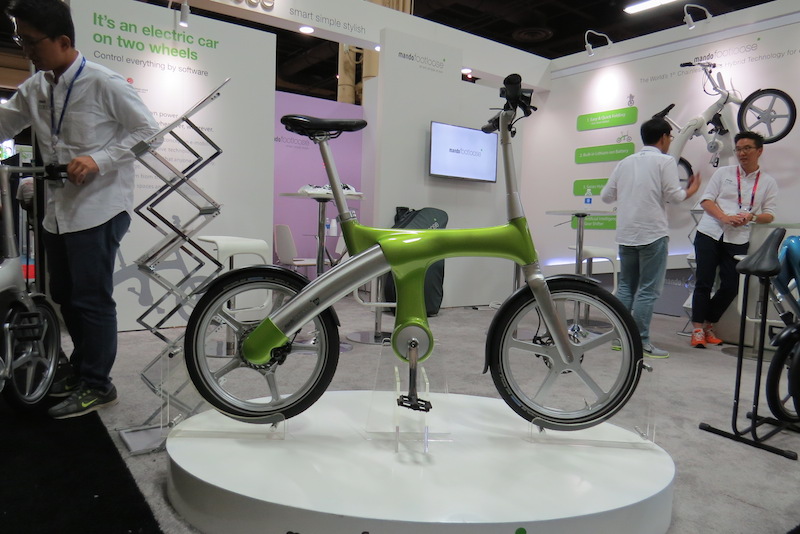 The Footloose IM has a very clean appearance, especially with the lack of a chain!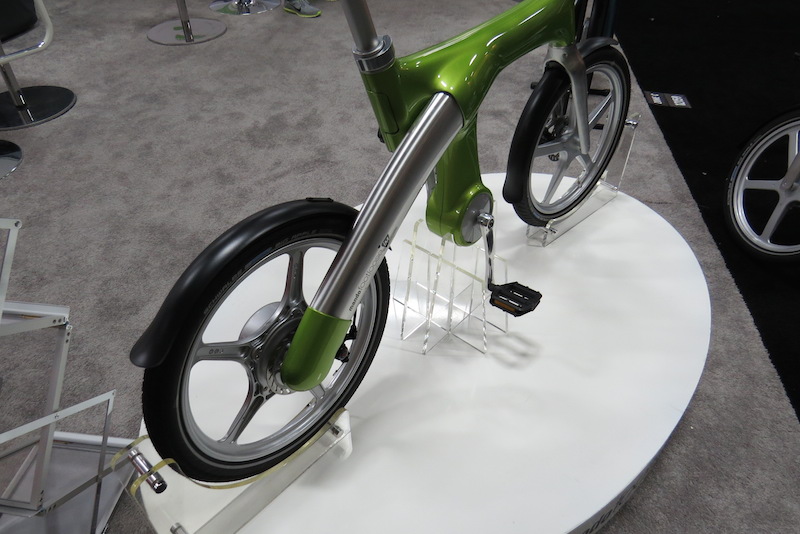 The 36V 8.2ah lithium battery is located within the rear tube of the aluminum frame.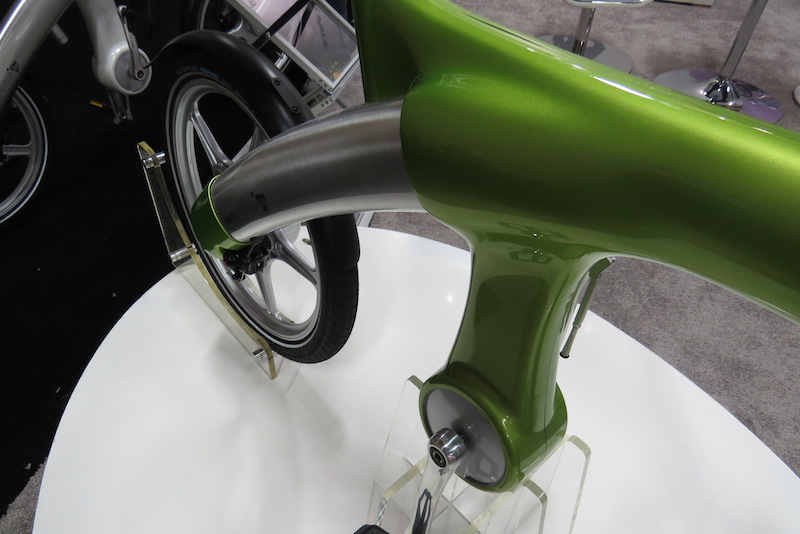 A close up of the clean lines on the Footloose IM. It looks like there is something missing…… 🙂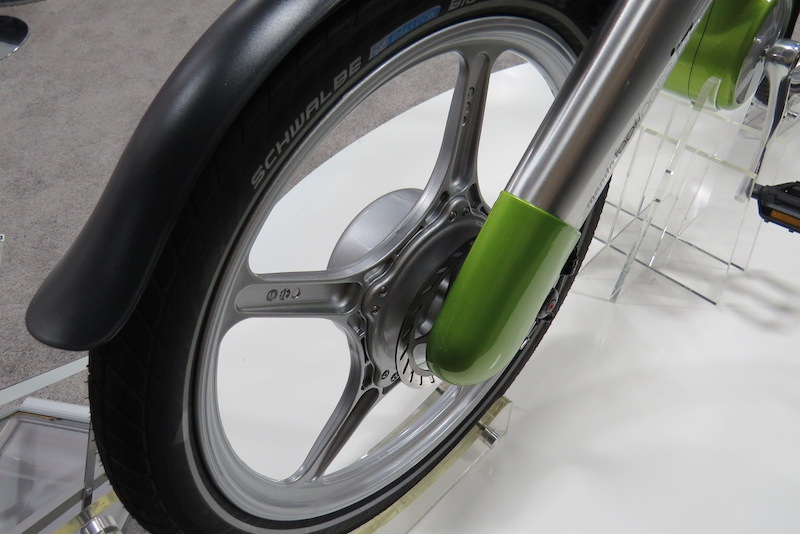 The 250 watt rear hub motor is attached to a cast aluminum wheel. Also note the disc brake between the frame and wheel.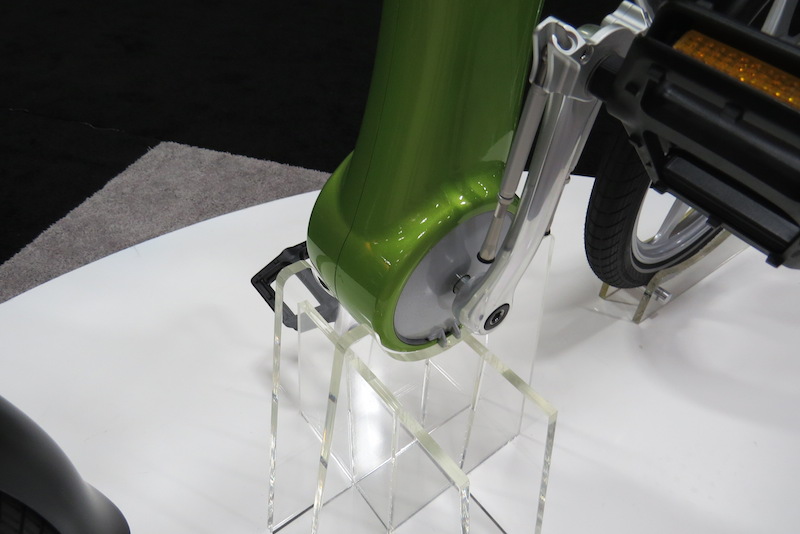 This is the generator at the cranks that turns your pedal power into electricity to power the bike. The left crank arm has a built in kickstand system.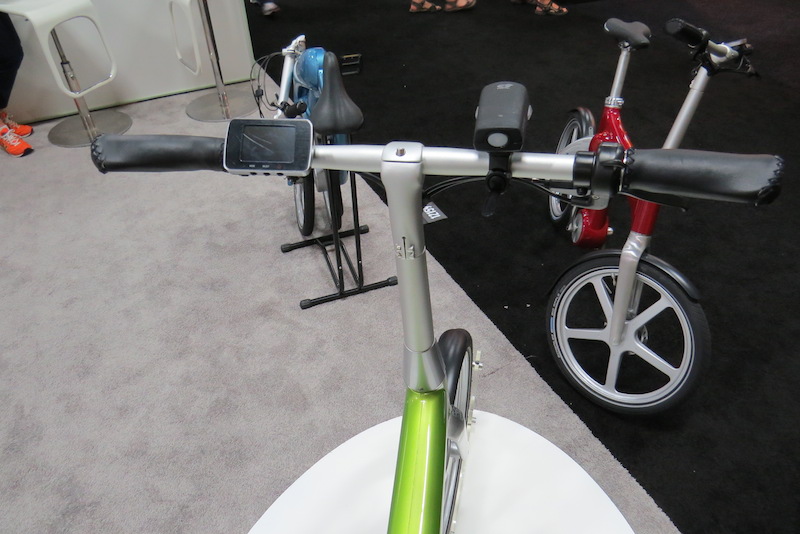 The handlebars are very clean with no derailleur shifters and cables. The Footloose IM comes with a thumb throttle if you want to just cruise along without pedaling.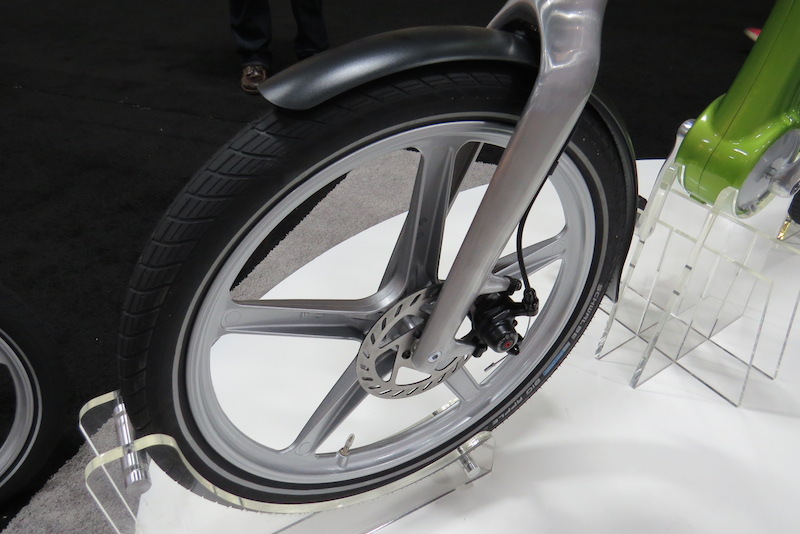 The front wheel is also cast aluminum for no maintenance (no truing) and a clean look. The high quality Schwalbe Big Apple tires come stock on the Footloose IM.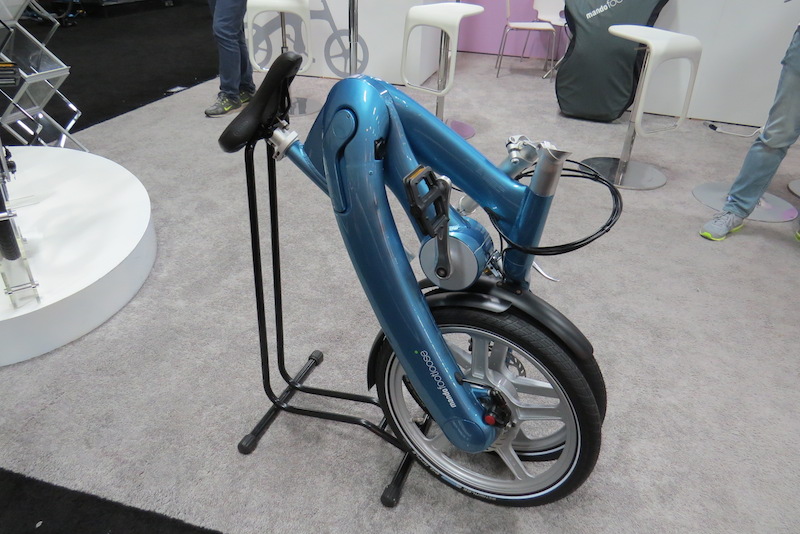 This is the original Mando Footloose in it's folded configuration. It is designed to be wheeled around even when folded.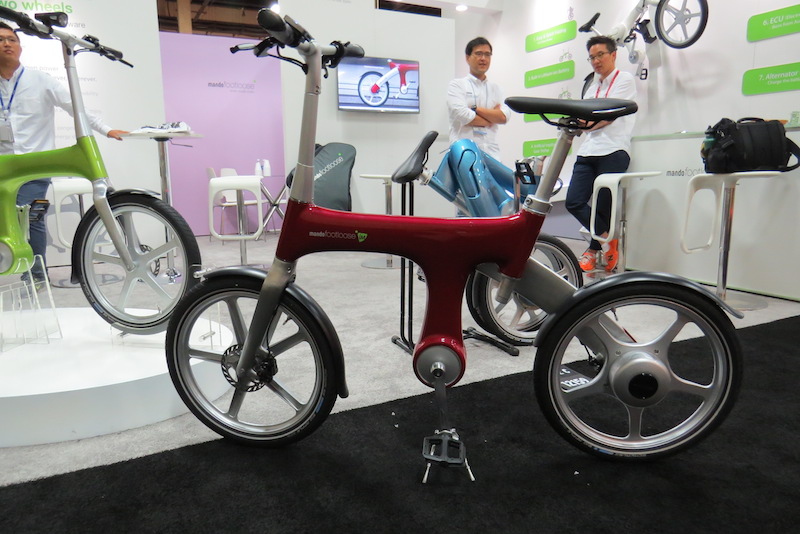 Another color of the Footloose IM.
Find out more about the Mando Footloose series hybrid electric bikes here.
Stay tuned for more news on the Mando Footloose bikes.
P.S. Don't forget to join the Electric Bike Report community for updates from the electric bike world, plus ebike riding and maintenance tips!
Reader Interactions