I Peered Through an Electric Vortex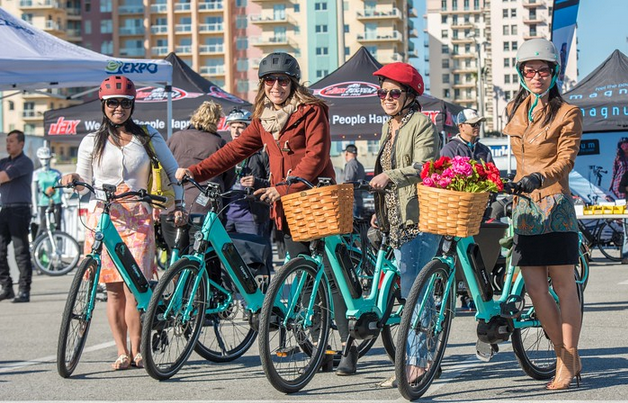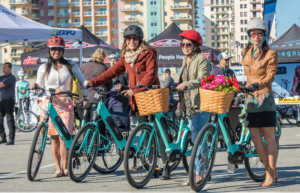 -By Brant Huddleston
"Did you see it?" I asked my new friends from Canada. "Did you see the electric vortex open?"
Jim and Cheryl are from Calgary, parents of three and grandparents of five.
Jim retired from the oil industry, and we had just finished a tour of several hours on Pedego electric bikes.
Now we were debriefing our experience over beers and tacos at an outdoor cafe in Washington DC.
The day was dry, warm and sunny…perfect for a bike ride…and as it turns out, also perfect for the eVortex to appear.
Our tour group included me, the two of them, another older couple from New Zealand, two younger German guys from Berlin, and Emily — our cheerful and knowledgeable guide from DC Insider Tours.
She oriented us to the e-bikes and guided us along our way, highlighting points of interest throughout the city.
We zipped through the DC streets like a flock of birds, easily and safely, taking advantage of the city's ample and well-marked bike lanes.
When it came time to see the monuments, we powered our electric crafts onto the gravel walking paths, dodging crowds of people from all over the world…Asia, Latin America, Europe, and down under.
Emily kept us together, and she kept us entertained. It was a great day, but there was more to come. The electric vortex was about to open!
It was somewhere near Chinatown when I saw it. We were stopped at a light, and as it turned green, three things happened so fast I had no time to capture the phenomenon on my camera.
First, a young man zipped past us on one of DC's shareable electric scooters, made available for rent by companies like Bird and Skip.
You find e-scooters everywhere in DC — your mobile phone guides you to the nearest one.
With a few taps, you can rent an e-scooter for as long as you want and drop it off anywhere.
While there is no seat, e-scooters are great for short trips — fast, easy to ride, cheap, and fun — and if you are wearing business attire and don't want to get sweaty, there is no pedaling or chain to avoid.
But for longer rides like our tour, having a bicycle seat is nice. And you know what?
I hardly pedaled my e-bike anyway! I became so spoiled by the electric power that I used it 99% of my tour.
Those Pedego e-bikes are efficient, and while they are heavier than a normal bicycle, you won't notice because of the electric motor.
The second phenomenal event at that corner in Chinatown was a man on an electric unicycle. If you haven't seen one of these yet, they are a sight to behold.
Using the same gyroscopic balancing technology found in Segways, you ride the unicycle by standing on two foot pegs extended from the axel.
The motor is built into the wheel, small and compact. The rider, a man with gray hair by the way, was dodging pedestrians like an acrobat. Amazing.
Finally, just as the vortex was opening, a woman in a wheelchair zipped over the crosswalk in front of us just as our light turned green.
Why did she zip? It was not just any wheelchair — it was an electric wheelchair.
It was at that moment the electric vortex fully opened and I saw the future.
Different groups of people of all ages — the highly mobile, the somewhat mobile (me and my boomer friends), and the mobile challenged, all enjoying our own version of personal freedom with the help of a light electric vehicle.
Advances in battery and motor technology have made it possible for us to find just about any form factor and price that suits our needs, from one to four wheels, and from a few dollars to many thousands.
As we older adults age and our mobility decreases, light electric vehicles like the ones I saw in the vortex will keep us out there in the big world, exploring, learning, practicing our balance, meeting people, stimulating our brains and bodies, and enjoying peak life experiences well into our sunset years.
So as I say at the end of so many of my podcasts and video blogs, "I'll see you…on the road!" On a light electric vehicle!
About Brant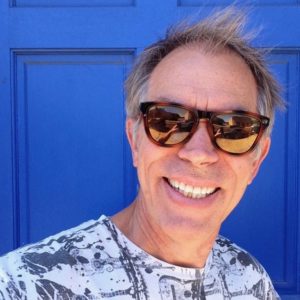 Brant Huddleston hosts a podcast and blog on ways boomers and their aging parents enjoy peak life experiences well into their sunset years.
In this role he interviews experts on cutting edge innovations in caregiving, indy travel and and healthy aging, exploring best practices, tools, tips and technologies useful for older adults.
Brant retired from IBM after holding positions in engineering, sales, and management, and is now an independent, certified project manager with a focus on "people friendly" products and services.
A nomadic traveller, you'll find Brant on the road whenever he scares up a few pesos, and in Washington DC otherwise, where he lives close to his daughters and grand-kids.
He rides anything that rolls.
P.S. Don't forget to join the Electric Bike Report community for updates from the electric bike world, plus ebike riding and maintenance tips!
Reader Interactions