From Ford Cars to Ford Electric Bikes (by Pedego)
This is a press release from Pedego Electric Bikes.
Longtime Barrington, Road Island residents may remember DeStefano Ford (originally County Motors), which until about 20 years ago, stood prominently on the site now occupied by TD Bank on County Road.
Last week, Mark DeStefano, son of the late Luke DeStefano, and grandson of Sebastian (Buster) DeStefano, who co-founded County Motors almost 100 years ago, opened a new dealership and is selling Fords once again.
However, these Fords are of the two-wheeled variety — built for the Ford Motor Company by Pedego Electric Bikes of Irvine, California.
The Ford Super Cruiser currently on display at DeStefano's new store is just one of several models of electric bicycles built by Pedego.
Several other Pedego models are also available, including the Comfort Cruiser, the City Commuter and the Interceptor.
DeStefano's store is located adjacent to the East Bay bike path in Barrington Center, just a stone's throw from his family's original business.
DeStefano discovered Pedego Electric Bikes through good friend, Carl Benevides, a local General Contractor who owned two of them.
Benevides was so impressed with the quality of the product, he opened a dealership in Wickford and hired DeStefano as his manager.
Subsequently, with support from Benevides and a couple of other friends, Mark purchased the Wickford store, and opened his second store in Barrington, where he hired his old friend, Kent Servant as the Manager.
"It looks like I've come full circle," says Destefano. "I'm back in Barrington, where, when I was growing up, it was quite common to see a Country Squire station wagon from DeStefano Ford sitting in driveways all throughout town. I'm looking forward to now seeing a Pedego Electric Bike or two sitting in those same spots."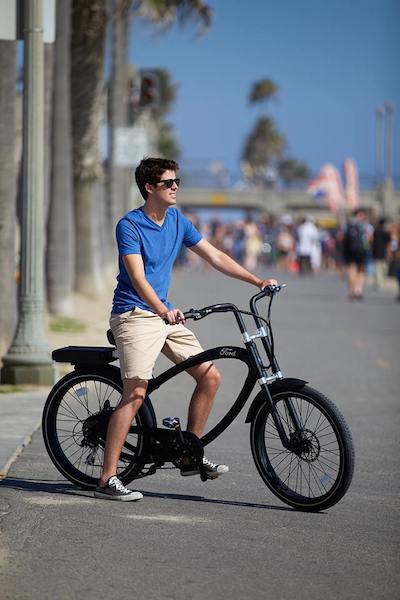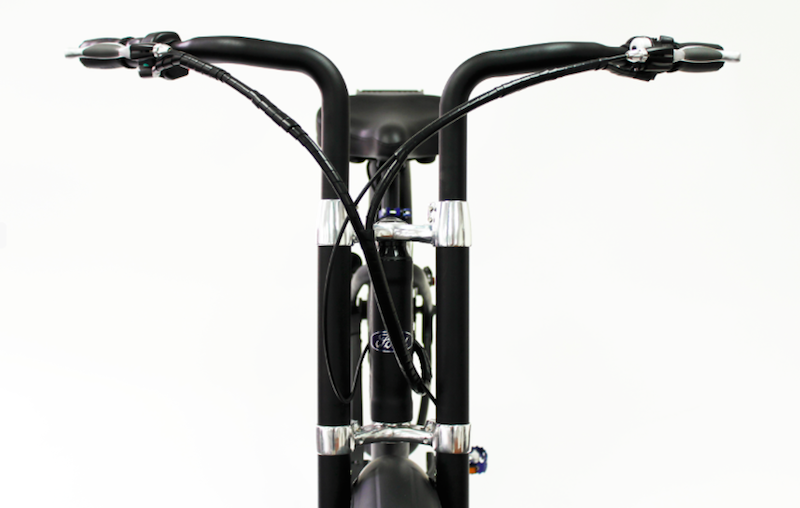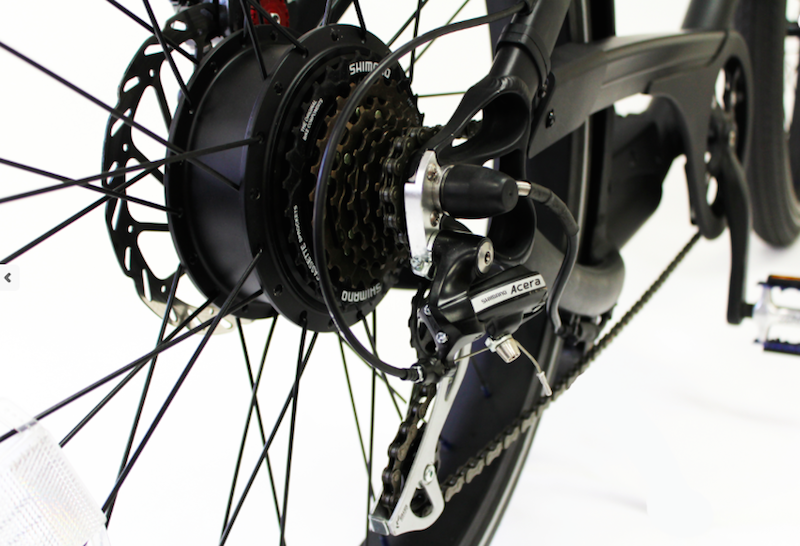 Here is a video with Pedego President, Don DiCostanzo, giving us the run down of the new Pedego electric bikes:
About Pedego Rhode Island
Pedego Rhode Island is the region's premier outlet for Pedego Electric Bikes where customers can enjoy sales and rentals of Pedego electric bikes.
Pedego Rhode Island offers two locations for your convenience: The Wickford location, at 1 Brown St., Wickford, RI 02852, and the Barrington location, at 188 County Rd., Barrington, RI 02806.
Both locations are open 6 days a week, 10 'til 6. The Barrington location is closed on Mondays, and the Wickford location is closed on Tuesdays. Customers enjoy flexible rentals of hourly, daily or weekly duration.
Call either location at 401-675-2000 to reserve a rental or arrange a free test ride.
Or visit us at https://pedegorhodeisland.com for more information.
About Pedego®
Pedego®, the world's most renowned electric bicycle, built its reputation by creating chic e-bikes outfitted with the latest in electric bike technology.
Pedego's commitment to innovation has led to worldwide acclaim for their leading-edge design.
Their many stylish e-bike models, such as the Pedego® City Commuter, offer a cost-effective and green alternative for transportation, exercise, recreation and fun … without worrying about hills or headwinds!
Hailing from Orange County, California, Pedego Electric Bikes is one of the fastest growing electric bicycle companies in the world.
For more information, please visit https://www.pedegoelectricbikes.com/
End of press release from Pedego Electric Bikes.
P.S. Don't forget to join the Electric Bike Report community for updates from the electric bike world, plus ebike riding and maintenance tips!
Reader Interactions