Enjoying Those "Wow" Moments on eBikes & Everything Else Cyprus Has To Offer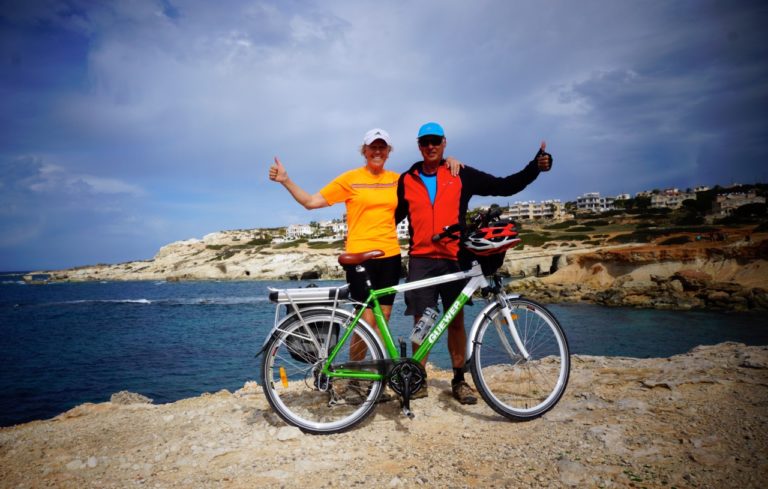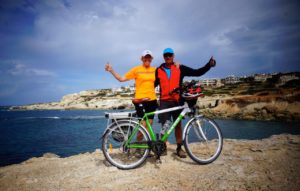 By Gary Corbett
There have been many occasions over the past 10 months on the E-Bike Cycle Tourists' long distance e-bike journey that we have genuinely had to stop e-biking – and I mean STOP – to take in the amazing views on offer.
Actually, the truth of the matter is that there virtually hasn't been a single day on our 17,600km journey so far where we haven't stopped to marvel at yet another amazing sight – definitely a case of sensory overload if ever there was one!
The rolling hills of Devon in the south of England, Canal de Nantes in Brittany and the Loire Valley in France, the Alsace wine region in France and Germany, Lake Constance in Germany, Austria and Switzerland, the Mosel River wine region in Germany, the east coast of England and Scotland, the west coast of Ireland and the Algarve region of Portugal are just a few that readily come to mind.
Almost without fail every time we turn a corner and are confronted with yet another amazing vista – no matter where we are – we invariably echo in unison "wow, look at that".
In fact the "wow" word we now realise is an interjection that we have used, many, many, many times … it is, after all, a simple word that says it all. Essentially and very succinctly, "Would you look at that, how good is that view."
Surely, we thought, it wasn't possible to better or at the best equal the amazing coastal scenery along the Wild Atlantic Way on the west coast of Ireland. Or how could you possibly come across more scenic areas than those we have witnessed along Germany's Mosel River, along sections of the coastline in England or in the Rio Formosa National Park in the south of Portugal? Surely not, we have seen it all, we thought.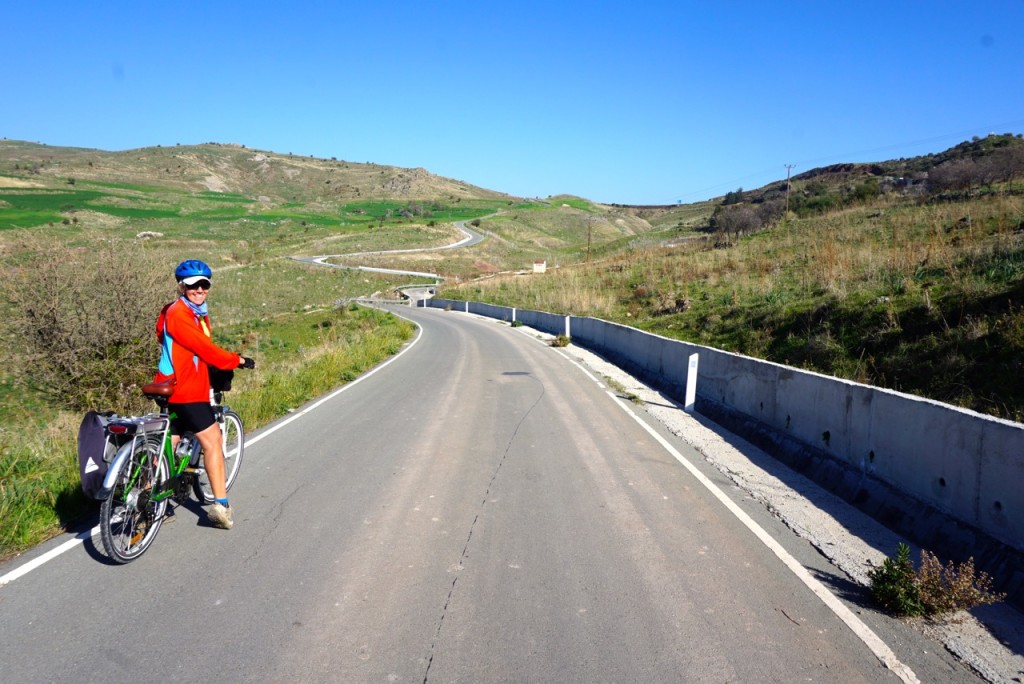 Well, that is what we genuinely believed until we arrived in Cyprus in the eastern Mediterranean.
While we are still trying to get our heads around the fact that we are only 300 kilometres or so from Syria where people are dying on a daily basis in a horrific war, what we have discovered after just two weeks in Cyprus is a country that is essentially a cycling nirvana mixed with a tourist's dream location.
For cyclists there are kilometres of perfectly paved roads in the hinterland that wind through the hills and past historic villages. There are untold off-road trails for mountain bike enthusiasts … in fact, if the Akamas Peninsular National Park isn't a natural world class mountain bike destination I don't know what is. And to top it off, for visiting cyclists like us, there are kilometres of near perfect cycle tracks that go along the coastline.
And best of all, at least during the winter months – if that is what you call it, it was a perfect 24 degrees and without a breath of wind today – the roads and cycle tracks are just about deserted.
But if cycling is not your thing, there are plenty of other attractions on offer for visitors to this beautiful island.
The crystal clear waters are warm enough to be swum in all year round, with 10,000 years of history and civilisation the island is an archaeologist's paradise – there are seemingly historic sites to explore everywhere you go – accommodation choices are almost endless from campgrounds to a long list of five star hotels and then there is that not insignificant thing that we call "sensory overload".
Quite simply, the scenery is amazing!
The vistas in the mountainous hinterland are simply stunning. The landscape is stark, with a wide range of contrasting sandstone colors combining with the hardy vegetation and colorful wildflowers to create a photographer's delight.
Along the coastline there are large open bays and precipitous cliffs, rocks and sea caves. There are sandy beaches, shingle beaches and smooth rock beaches. With the rugged coastline contrasting with the crystal clear Mediterranean water, there are boundless photographic opportunities.
Suffice to say after just two weeks in Cyprus there have already been countless "wow" moments and we still have 10 more weeks here to discover much more of the island.
How good is that!!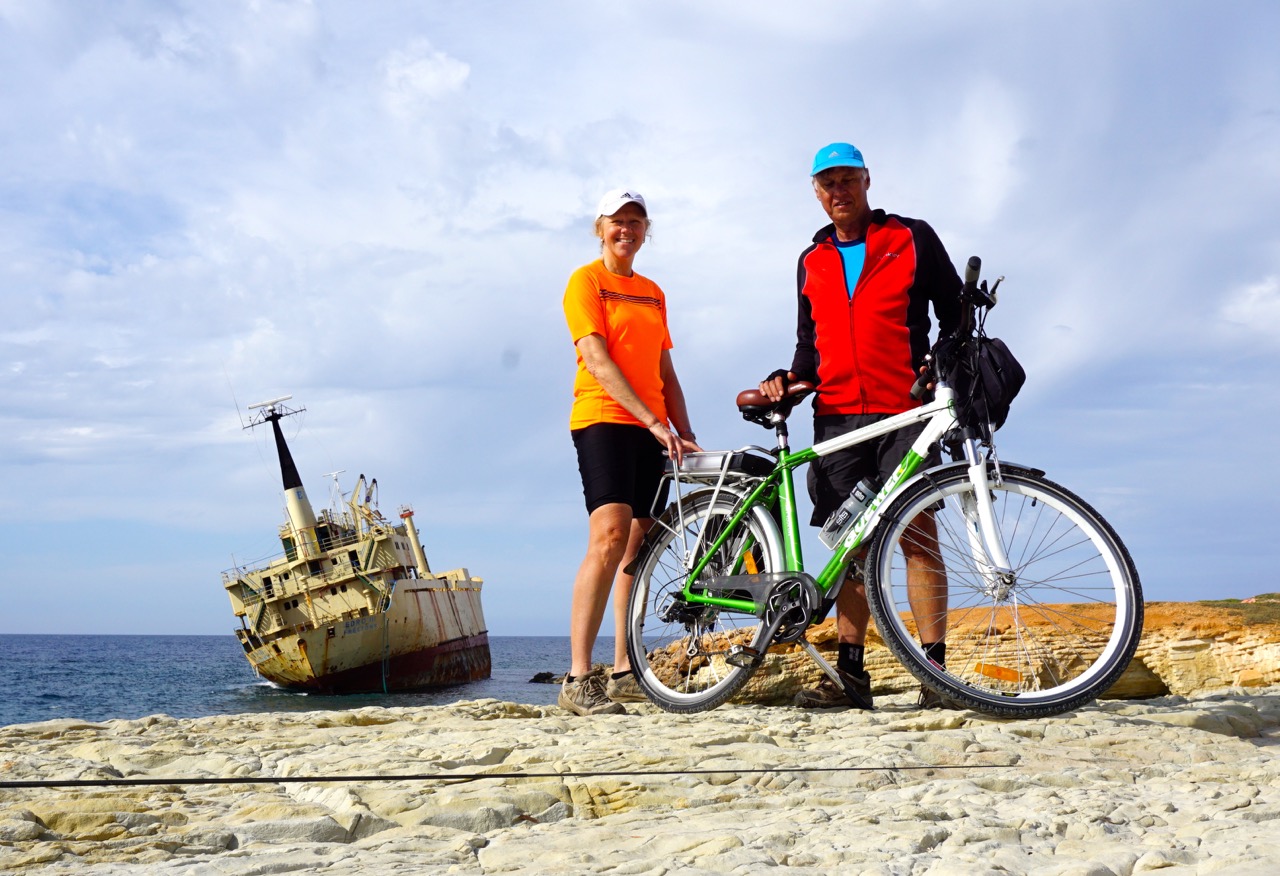 Thanks to Gary Corbett for this update on their adventures!
P.S. Don't forget to join the Electric Bike Report community for updates from the electric bike world, plus ebike riding and maintenance tips!
Reader Interactions