Electric Bike News Week of 12-6-10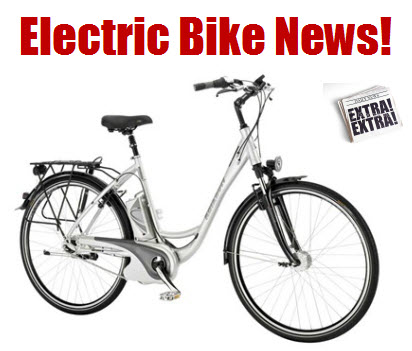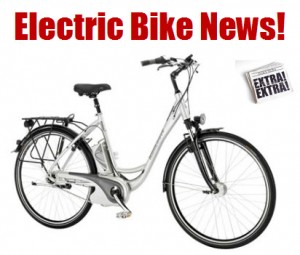 Here it is, the electric bike news post for early December!  There have been a lot things happening at Electric Bike Report so this news post is a little delayed.
As always I will continue to add cool e-bike news and happenings to this post through out the week.
If you want to add some news or a story about ebikes then please add them in the comments section at the end of this post.
Here we go!
"Biking to work is becoming popular"; Awesome!  Good article on how biking to work is on the rise and the benefits of doing it.
I just got the Hebb electric bike in for testing (what a great excuse to go for a ride 🙂 ).  I will be doing a full review soon, stay tuned!
IKEA gave 12,400 bikes to their US employees as a holiday gift.  They also give workers $1 a day for bike commuting to work and offer showers and locker rooms.  That is impressive!
Great story about a guy in Beijing who makes his living making deliveries on an electric bike.  Sounds like fun!
The pictures below are from an Electric Bike Report community member from Naples Florida.  "Sun solar sexy electric Chopper trikes and bikes."
I am SO excited about this stuff!  Electric cargo bikes powered by the sun!  Cool article about an experiment that involves an electric cargo bike and solar power.  Here is the video too:
Portland Oregon is one of the cities in the US that is very proactive when it comes to bikes.  This is an article about the cargo bike scene in Portland.
More electric cargo bike stuff!  Here is a review of the Kona Electric Ute cargo bike from Road.cc
Speaking of electric cargo bikes, here is an in-depth article on cargo and electric bikes as an alternative to the automobile.
The picture on this post is funny, I just have to share it with you.  Also some good commentary below the picture.
That's it for now. I will continue to add more news and stories as I come across them.
And please add the stories that you want to share with the community in the comment section below.
Thanks!
-Pete
P.S. Don't forget to join the Electric Bike Report community for updates from the electric bike world, plus ebike riding and maintenance tips! (upper right hand corner of this site)
Reader Interactions