Electric Bike News Week of 12-13-10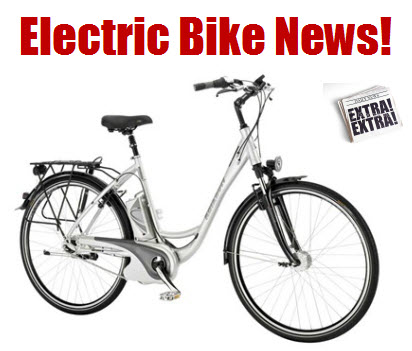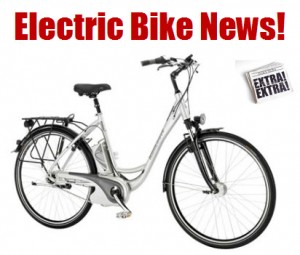 Well things have been a little busy for me recently with my work on the e bike store guide and electric bike company guide.  I also have the Revolve Business Casual ebike and Hebb Electro Glide ebike in for testing and review.  So to summarize; my news posts have been slacking!  In any case, here is some news that has caught my eye.
As always I will continue to add cool e-bike news and happenings to this post through out the week.
If you want to add some news or a story about ebikes then please add them in the comments section at the end of this post.
And now the ebike news!
I really love hearing about these e-bike success stories.  Here is a man in Oklahoma City that is blind in one eye and doesn't feel comfortable driving a car.  He recently received an electric bicycle from the Department of Rehabilitation Services to help him in his daily commute to work.   Checkout the video; (I just wish he was wearing a helmet and they showed him pedaling a little more 🙂 )
Here is an intro to the Spencer Ivy electric bike from Road.cc.  Nice looking bike!
This is a review of the Ohm Cycles Urban XU700 from Bike Commuters.  Looks like they liked it!
More on electric bamboo bikes!  I keep seeing this; looks like a trend.
2500 miles on an electric recumbent trike in order to promote the goal of 100% renewable electricity for the U.S. in the next ten years.  Wow!
The Yike Bike is for sale.  It is NOT an electric bicycle but it is an interesting device.  Worth a look.  I am interested to see what you think of it.
Electric bikes are the #1 money maker for bike dealers in the Netherlands!
Check out this very stealth electric bike conversion kit that hides the motor in the seat tube of the bike and the battery in the seat bag.  Cool stuff!
WOW!  Check out this clean looking futuristic electric bike concept.  There is no chain.  Your pedal power generates electricity to power the rear hub motor.  Interesting….. 🙂
Here are David Miall (Wisper Electric Bikes co-founder)  thoughts about the ebike market.
This is a picture of the Revolve electric bike on the urban trail on my commute to work.  Review coming soon, stay tuned!
A solar electric bike design from Purdue engineering students takes top honors.
You know ebikes are catching on when there is and electric bike book!
That's it for now. I will continue to add more news and stories as I come across them.
And please add the stories that you want to share with the community in the comment section below.
Thanks!
-Pete
P.S. Don't forget to join the Electric Bike Report community for updates from the electric bike world, plus ebike riding and maintenance tips! (upper right hand corner of this site)
Reader Interactions