Electric Bike News Week of 11-29-10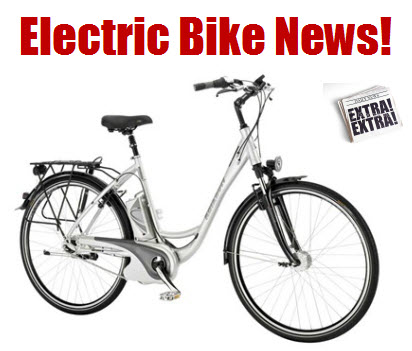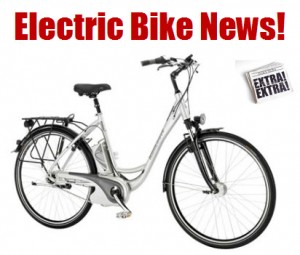 Happy end of November!  That means the holiday season is upon us and all of its craziness!
Well here is the ebike news post for the end of November / early December. This is a collection of news and ebike happenings that I want to share with you.
As always I will continue to add cool e-bike news and happenings to this post through out the week.
If you want to add a some news or a story about ebikes then please add them in the comments section at the end of this post.
One more thing: If you would rather watch a video recap of this news, you can check it out here on electric bike news TV.
Now the electric bike news!
Why electric bikes makes sense for universities and other large organizations!  This is a guest post from Nora Gildea, VP Marketing at Pietzo Electric Bikes.
I just picked up the Revolve – Business Casual electric bike that I will be testing and doing a review of.  Here is a picture of it.
And here is a picture I took of some electric mopeds I saw at a local bike shop when I was in Sedona.  Not bicycles, but interesting!
Checkout this video on the Onya Cycles electric trike.  Saul Griffith is the main man behind this machine and he talks about how electric cargo bikes are a great solution for short trips around town compared to an automobile.  He also talks about some of the complexities of the tilting etrike that they have designed.
Looks like ebike sales in China may overtake motorcycle sales in 2014.  Cool! 🙂
Here is a cool pic of an electric bike that has a frame made out of bamboo, a very renewable material.
This company, Litefoot Bikes, in Austin Texas builds gas and electric powered bikes and they just got a contract with the Army and Air Force Exchange Service to provide pedal assisted bikes for the on-base shopping center at Fort Hood.
Here is an article on how electric bikes are a great opportunity to retailers.  The article covers a lot of great points about ebike sales as well as some great reasons why electric bikes make so much sense for us, the end user!
Pi Mobility has a pretty wild looking electric bike and they designed it using a sophisticated program to create 3D prototypes.  Check out the article to see how the program has saved them time an money.
I am not sure if you know this but David Byrne (former leader of the band The Talking Heads) rides his bike a lot.  In fact he has a cool bicycling book called "Bicycle Diaries" that documents his biking adventures around cities that he visited during his performances.  Anyway here is a short article on some of his thought on bikes.
Whoa?! How about a bike "lock" that hoists your bike high enough up a street pole that thieves can't touch it?  That's what this is!  Looks like it's still a prototype.  Would you like one???
That's it for now. I will continue to add more news and stories as I come across them.
And please add the stories that you want to share with the community in the comment section below.
Thanks!
-Pete
P.S. Don't forget to join the Electric Bike Report community for updates from the electric bike world, plus ebike riding and maintenance tips! (upper right hand corner of this site)
Reader Interactions