Electric Bike News Week of 11-22-10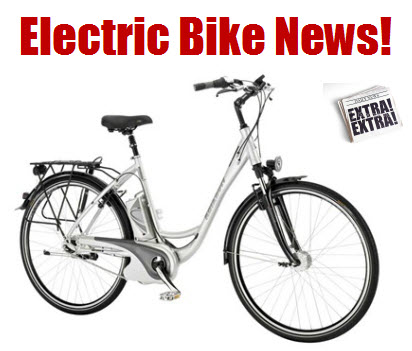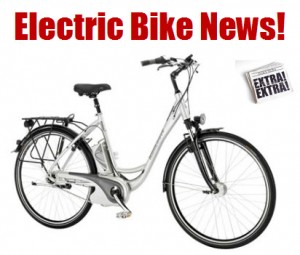 Well it is the week of Thanksgiving (if you live in the U.S.). The tradition of stuffing ourselves silly. And then having to ride our bikes to try and burn off all those extra calories!
So this weeks news post might be a little sporadic later in the week because I will probably be recovering from a food coma 🙂 Or I will be enjoying nice weather in Tucson AZ with family and friends.
As always I will continue to add cool e-bike news and happenings to this post through out the week.
If you want to add a some news or a story about ebikes then please add them in the comments section at the end of this post.
One more thing: If you would rather watch a video recap of this news, you can check it out here on electric bike news TV.
Alrighty, Now the NEWS!
Copenhagen is always in the biking news and now they are working on super highways for bicycles!  Apparently some of the existing bike paths are a little too crowded.  There is a main route that is used by about 36,000 cyclists a day!  The cities goal is for 50% of suburban commuters to be on bikes by the year 2015.  Checkout this article for more on the plan to get more people on bikes.
Here is a cool success story about  guy that uses his ebike for his 22 mile one way commute to work.  Please note that he is riding a very high end electric bike and most do not cost $8000.  Just wanted to put that out there!
The electronics retail giant Best Buy has had a "hugely positive" response to carrying electric bikes and they will be stocking ebikes in all of their new UK stores.
Wisper electric bikes has started a campaign encouraging people to ditch their car and ride an ebike to "save thousands". They make some great points about how ebikes can save you money over driving a car.
I have been pretty interested in this electric cargo bike for a while and it is called the Kona Electric Ute. This site has a bunch of pictures of it and a video from this years Eurobike (big bike convention). Here some specifications for the Kona Electric Ute. The Kona E-Ute looks like a nice car alternative!
Here is a video from the guys at NyceWheels in New York City. Peter from NyceWheels demonstrates how the EcoBike's Vatavio folding electric bike works. There are some technical features discussed and the fall colors are great! Worth a watch if you are interested in folding ebikes.
That's it for now. I will continue to add more news and stories as I come across them.
And please add the stories that you want to share with the community in the comment section below.
Thanks!
-Pete
P.S. Don't forget to join the Electric Bike Report community for updates from the electric bike world, plus ebike riding and maintenance tips! (upper right hand corner of this site)
Reader Interactions