E-Bike News: Versatile E-Cargo Bikes, 2 Seater, Affordable Carbon, Pedal E-Car & More! [VIDEOS]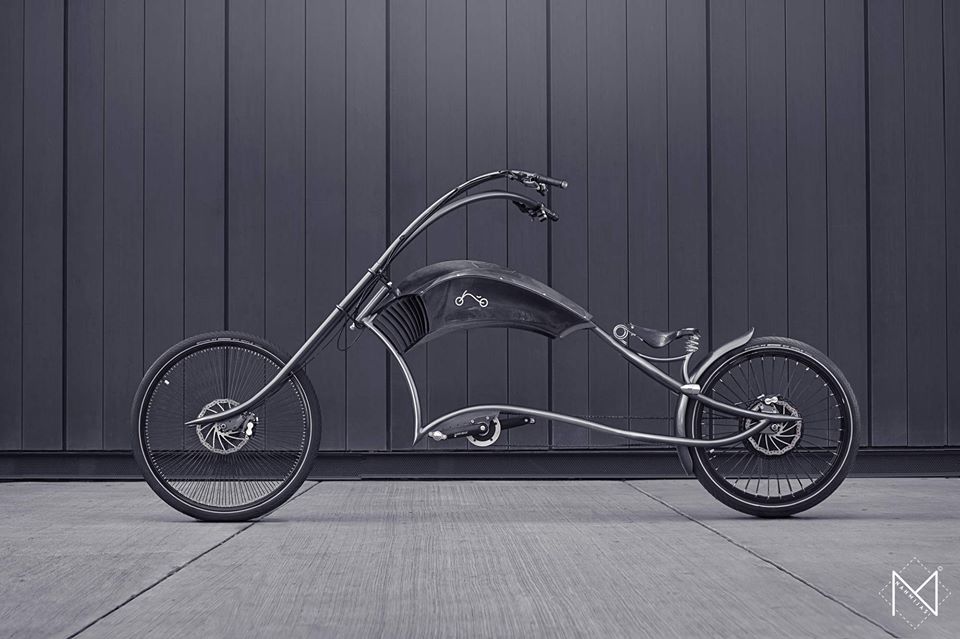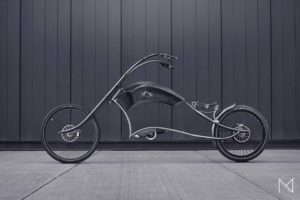 It's time for another e-bike news round up!
Electric bike touring and setting world records is becoming a trend these days! I met Bruce MacLeod earlier this year at Eurobike and learned of his adventures to set a long distance world record to ride from Glasgow, Scotland to Cape Town, South Africa.
Bruce will be joined by Susanne Bruesch from Pedelec Adventures for some of his journey. His world record ambitions will go head to head with the E-Bike Cycle Tourists who are also aiming at a roughly 20,000 km long distance e-bike world record.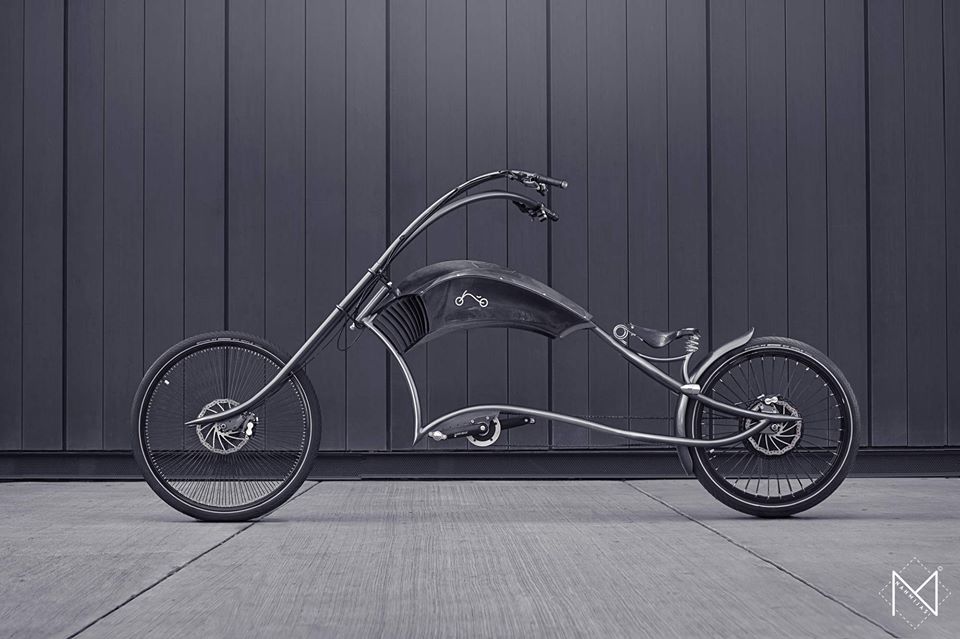 This is a stylish electric bike from Ono Bikes from Belgrade, Serbia. Their website it still under construction but they do have some more info on their Facebook page.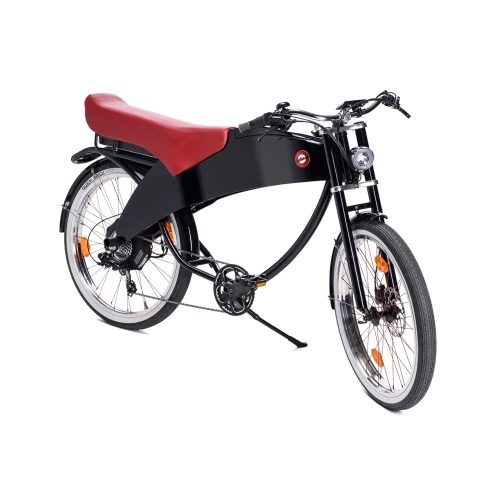 The Lohner Stroler e-bike has an interesting design because it is built for 2. The seat is designed to fit an additional person on the back with foot pegs on the rear wheel axle. Looks like fun!
Another hydrogen powered e-bike is in the news again and this time the French postal service is interested in ordering a fleet for deliveries.
Trek Travel offers bicycle vacations and the have just recently introduced the option to use their new Bosch equipped XM700+ as an e-bike for some of their tours!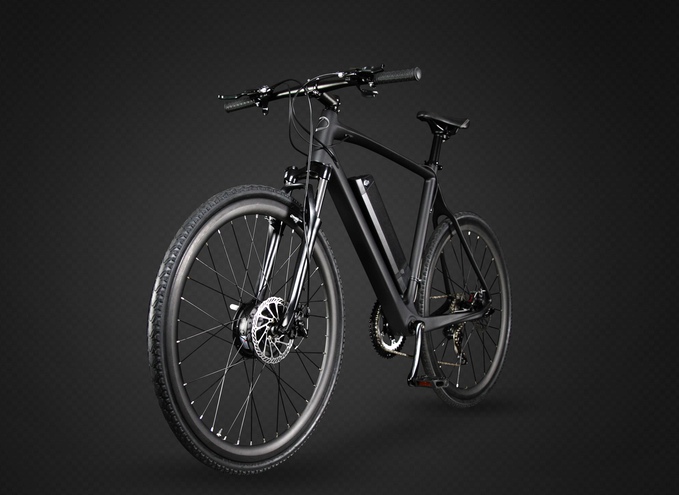 Daymak recently introduced their new EC1 electric bike with a carbon fiber frame and fork on Kickstarter for around $800 USD (early bird pricing)! The EC1 has a stated weight of 34 pounds; very light by e-bike standards. Daymak claims that it is easy to convert the EC1 to a conventional bike (non electric) by swapping out the wheel (extra wheel included) and removing the battery. The EC1 can use a front or rear hub motor. They also have a few other models of the EC1. The EC1 Pro has a claimed weight of 28 pounds!
The Vilgard is a pedal electric car concept that has "been created by using the DNA of an e-bike". It is fully enclosed for weather protection, has a top speed of 50 mph, a stated range of 60 miles, and can fit 2 people and some cargo. No word on pricing or availability.
It is interesting to see these vehicles blend bicycle and car technology into a product that could work well for daily commuting. This Vilgard pedal electric car has some similarities to the Organic Transit ELF and the Toyota i-ROAD (no pedals).
Electric cargo bikes are the second car, the car alternative, or the "Pickup Truck of Bikes". Gear Junkie reviews the Yuba Spicy Curry mid drive e-cargo bike. Here is a closer look at the Spicy Curry's details in this post with a bunch of pictures and a video.
Cargo bikes are great for everyday transport of people and stuff but they can also be great transport vehicles in the event of a big disaster like an earthquake. The Disaster Relief Trails are competitive events (Portland, Seattle, Eugene, San Francisco, and soon Bend, OR). that provide some training to participants to be prepared should a disaster occur. There is a category for electric assist cargo bikes; off grid charging options get a time bonus! Here is a report from the recent Portland OR Disaster Relief Trials. 
Speaking of cargo bikes, what if you could rent one from someone in your town or city to run some errands? There is now a cargo bike sharing system.
The Compost Peddalers in Austin Texas will transport your compost by bike to local urban farms and they are now looking to expand their fleet to include electric bikes, very cool!
Here is a link to the Compost Pedallers IndieGoGo campaign.
Are you looking for a job in the electric bike industry? If so, EVELO is hiring!
The International Mountain Bike Association (IMBA) is currently conducting a study on the impacts of electric mountain bikes. They have been looking at the physical impacts of electric mountain bikes on the terrain compared to traditional mountain bikes and the results from that study should be published later this year. IMBA is also studying the social impacts of electric mountain bikes and that is where we would really like your input. 
The ShareRoller is a quick install friction drive system that can work on a number of conventional bikes and kick scooters. Here is a video of their 3rd version with new features:
And here is a link to the ShareRoller V3 IndieGoGo campaign.
Safe cycling infrastructure is very important for getting more people to ride. Here is an update on a US federal grant that will provide $500 million for for bike paths, streetcar projects, and a solar-paneled rest stop.
In the last e-bike news update it was noted that Chicago just finished construction of 100+ miles of protected bike lanes. Here is a report that indicates that Chicago is the #1 biking in office attire city!
Here is the latest on smaller, cheaper, and longer lasting lithium batteries. FYI, there are frequent reports of new battery tech but it may be a long time until (if) we see these come to market.
That's it for now. Stay tuned for more electric bike news!
-Pete
P.S. Don't forget to join the Electric Bike Report community for updates from the electric bike world, plus ebike riding and maintenance tips!
Reader Interactions