E-Bike News: Toyota E-Bike, New Factories, New Designs & Tech, E-Bike Book, Tours, & More!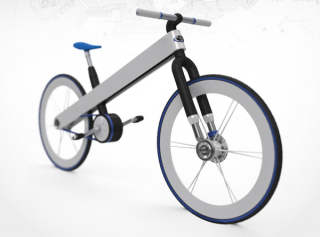 Is Toyota getting into electric bikes?  Here is a 
concept e-bike
 from the large auto manufacturer.  It has a mid drive motor and the battery is housed in the mainframe.
This concept may never make it to production but Toyota is claiming that their new i-Road electric 3 wheeler will.  The i-Road is an interesting vehicle that blends some of the e-trike technology with car technology.
BMC recently opened their new Stromer electric bike assembly facility near Bern Switzerland.  They invested $8 million euro's in the new e-bike plant!
Speaking of new e-bike factories, Riese und Müller, just opened a new facility in Weiterstadt, Germany.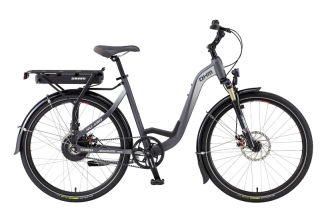 OHM Electric Bikes just announced their new
OHM XU450 with SRAM E-Matic electric bike
drive system, Gates Carbon Drive belt drive, and hydroformed aluminum step-through frame.  It will retail for $2,899.
This is a good article about the rise of e-bike tour companies!
EBR reports B-Line PDX, an electric trike delivery service in Portland, Oregon.  B-Line also offers a unique advertising platform!
Here is a new twist on urban sustainable transportation: the combination of an e-bike with a mini e-bus!
Jim Turner, President of Optibike, just released his new book on electric bikes called The Electric Bike Book.  Jim covers the basics of what an e-bike is, their benefits, and much more!
Now for some geek speak; First Bicycle Components, has developed a combined speed and torque sensor that is housed in the bottom bracket of a bike.
Darfon Innovations Corp has launched the new EXCIMER Power Drive solutions for electric bikes.  It claims to have a direct drive motor that is extremely quiet.
The Revelo LIFEbike is a new e-bike design with the pedals directly attached to the front wheel!
Bikewatch is a new bike accessory that is a bike alarm, cable lock, and rear tail light all in one!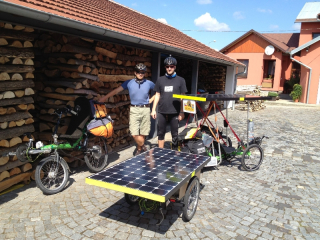 Adventure!  
The Sun Trip is a 7,300 km solar electric bike
ride/race that starts in France and finishes in Kazakstan!  The riders get to choose their own route with only one check point in between.
Help improve e-biking in the US by sharing your e-bike experiences with a research team from Portland State University!
That's it for now.  Stay tuned for more e-bike news!
-Pete
P.S. Don't forget to join the Electric Bike Report community for updates from the electric bike world, plus ebike riding and maintenance tips!
Reader Interactions