E-Bike News: Specialized E-Mtb, UPS E-Cargo, Trefecta, Mechanical Doping, & More! [VIDEOS]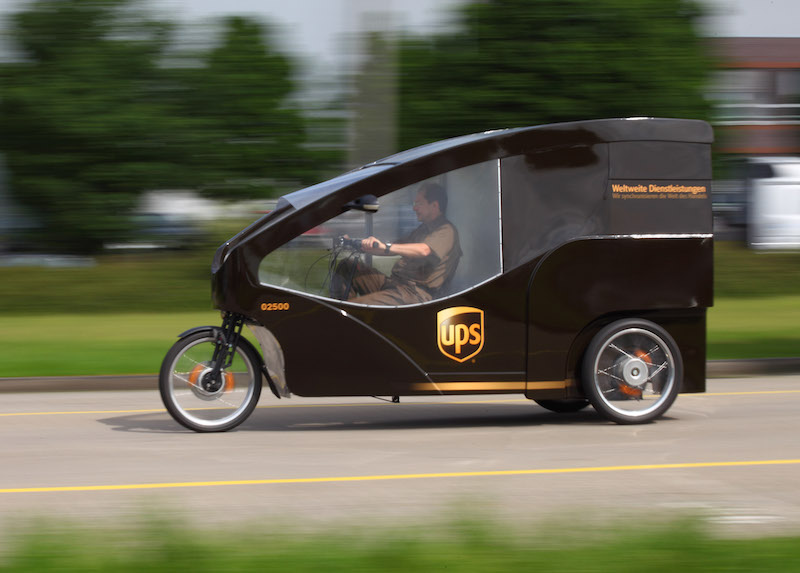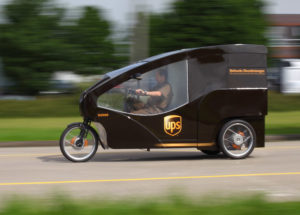 Time for another e-bike news round up!
Specialized just launched their new 250 watt mid drive electric mountain bike called the Turbo Levo. It's a full suspension e-mtb that has a clean design with downtube battery integration and in a lot of ways it doesn't look like an e-bike.
The Levo features 27.5″ x 3.0″ tires for a stable ride and it will be offered in 5 different models.  Find out more about the new Specialized Levo electric mountain bikes!
Speaking of electric mountain bikes here is a look at 2 new e-mtbs from Lapierre. The new SX800 features the Yamaha mid drive with 170mm of suspension travel front and rear and a healthy selection of SRAM components. The new FS900 looks like it features the new Bosch CX mid drive that is designed specifically for e-mtbs with more torque.
Just as the 2015 Tour de France has kicked off, there is a growing concern over "mechanical doping" as a new way to cheat in pro cycling.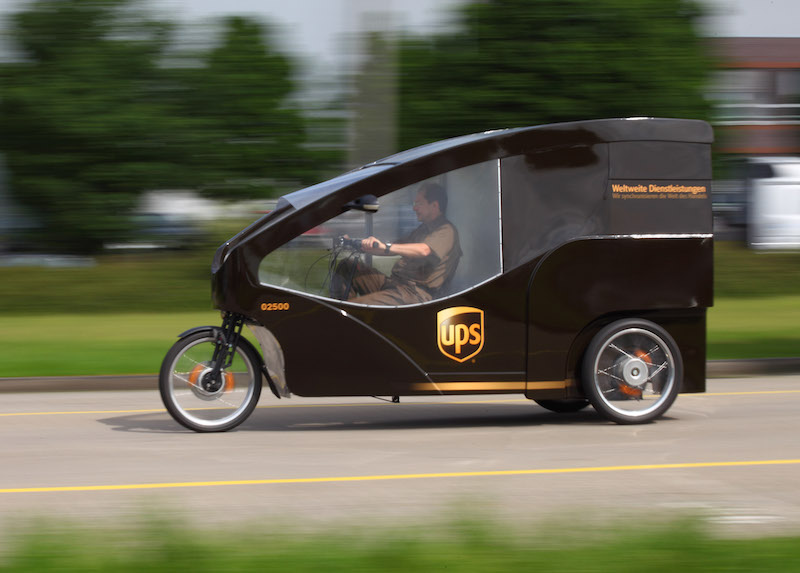 UPS is now testing electric trikes for deliveries in Basel, Switzerland. "By using cargo bikes in a targeted manner, UPS aims to reduce inner-city congestion, noise and emissions," said Philip Healey, marketing manager of UPS Switzerland.
Here is a good article from California Magazine from UC Berkley: "Pedaling to Tomorrow: Could an Electric Bike Kick-Start the Future of Transportation?"
And here is another great article: "A bolt of innovation: How do you get people out of their cars? Put them on electric bicycles."
Heathrow airport in London is loaning electric bikes to employees to encourage bike commuting. Brilliant!
Seattle WA, is working on adding 2,000 new bikes (with some e-bikes) and 200 stations to their bike share program. And Grand Rapids, MI is looking at adding a bike share program with some e-bikes as well.
Pedego recently announced that their new Stretch cargo bike is available from Pedego dealers. Here is a quick look at the new Stretch:
And here's a video of the new Easy Motion EVO Street:
If you are looking for a portable "chainless" e-bike, then you should checkout the Revelo Flex:
Here's a look at the wild and crazy Trefecta electric bike. At 4,000 watts and up to 70 km/h (43.5 mph) it is more like an electric motorcycle with pedals.
And the price, drumroll……nearly $25,000! The folks over at Gizmodo had a chance to ride the Trefecta.
Shimano is now the presenting sponsor for "The Circuit" at Interbike;  an all new indoor bike test track at the largest bicycle trade show in the Americas.
CNN Money made the following video on some high end electric bikes being "built for billionaires". The title made me skeptical and when the reporter in the video admits that she "hates bikes" it really made me cringe….they really missed the mark on e-bikes here:
Electric bike sales in Holland are increasing dramatically. The 2014 sales rose 16.1% and in the first four months of 2015 they were up 23.5%!
Propel Electric Bikes is opening a new store in Brooklyn and the article helps to clarify the e-bike types that are legal in NYC.
Ford just added the new MoDe:Flex to their electric bike line up. This e-bike can be split in half to fit in the back of a Ford Vehicle and it can be transformed to be a mountain, road, or urban bike.
Yamaha will be supplying mid drive motors to the Sparta brand e-bikes (Accell Group) in 2016.
Taya has introduced a chain specifically for mid drive electric bikes. They claim that it can handle up to 750 watt and 94 Nm of torque. The Taya e-bike chain works with 1, 8, 9, & 10 speed drivetrains.
A growing number of electric bike related accidents has prompted the Swiss government to launch a campaign to boost public awareness about e-bikes and riding them safely.
If you are a fan of Strava for tracking your rides, there is now a new feature for e-bikes.
Speaking of safety, here is Byxee, a device that scans the road ahead for obstacles and warns the rider of problems ahead.
That's it for now. Stay tuned for more e-bike news and reviews.
-Pete
P.S. Don't forget to join the Electric Bike Report community for updates from the electric bike world, plus ebike riding and maintenance tips!
Reader Interactions