E-Bike News: Mainstream Media, New Shimano Kit, Retro Designs, E-Trikes, E-Bike Facts & More! [VIDEOS]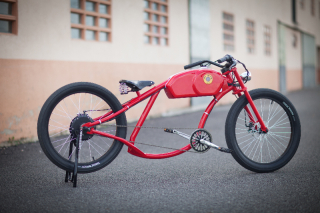 Oto Cycles from Barcelona Spain is considering opening an e-bike manufacturing and distribution plant in Port Manatee Florida.  They have some very unique looking electric bikes!
Electric bikes in the New York Times!  I like the title of this article: I Sing the Electric Bike.  It's a good story on the authors experience of riding a Pedego electric bike.  It is great to see e-bikes in the mainstream media.
Checkout the E-fox: bridging the gap between a bicycle and car.  It's a partially enclosed pedal/electric trike that uses a TerraTrike Rover and an E-Bike Kit system.  It is similar to the Organic Transit Elf.
no images were found
Speaking of electric trikes, the TerraTrike Rambler and 500 watt direct drive E-Bike Kit just arrived for testing and review.
Shimano has announced that they have a new mid drive electric bike system that is expected to challenge the Bosch mid drive e-bike system.  It will integrate with the Shimano internal gear hubs with Di2 electronic shifting.  High tech!
"For the price of a mile of highway, you too can have a bike-friendly city"  Portland Oregon is known to be one of the most bike friendly cities in the US and its bike infrastructure cost is roughly equivalent to the price of 1 mile of freeway……..that puts things into perspective!
Here are 5 interesting facts about e-bikes from a recent survey conducted by the Oregon Transportation Research and Education Consortium (OTREC).  These are my favorites from the article: "E-bike trips seem especially good at replacing car trips. The most common reason to go electric was to replace some car trips, though health, ability and comfort were also common reasons people took up e-bikes." and  "E-bikes turn people into daily riders. 55 percent of e-bikers rode their standard bike weekly or daily before the purchase. After the purchase, weekly or daily biking rose to 93 percent. Even the few (6%) who had never ridden bikes as an adult were now riding weekly or daily."
There are a bunch of new electric bike designs coming out all the time.  Here is one that applies modern technology to an old school design!
Here is more about this BASF electric bike.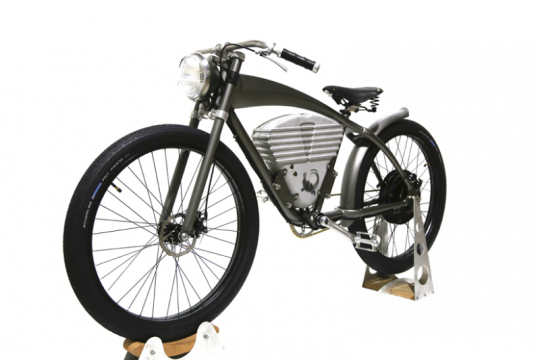 Speaking of retro with modern technology, check out the ICON E-Flyer and the Caterham Classic E-Bike.  There is also the high tech Caterham Carbon E-Bike with Formula One inspired design!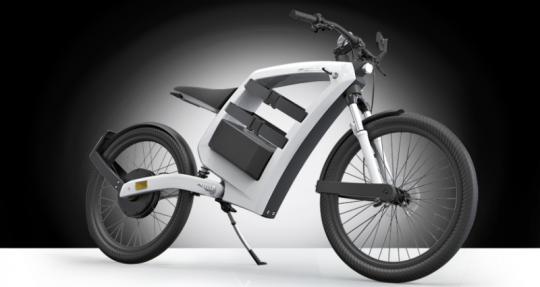 The Feddz electric bike is somewhere between an electric bike and an electric motorcycle.
Here is part 1 of the ProdecoTech Phantom X3 electric bike review with a bunch of pictures and the specifications of this e-bike.
Electric bike sales are projected to soar!
Enjoy this video interview with the Iceland Challenge team about their e-bike adventures in Iceland!
I love this stuff!  Hovenring is a "floating" bike/pedestrian roundabout in the Dutch city of Eindhoven.
Thanks to Jason at E-Bike Kit who recorded this segment of Jeopardy where a contestant tells Alex Trebek that he rides an electric bike and says "I can't remember when I last paid for gas". E-bikes on national TV = awesome!
Speaking of e-bikes on TV, ElectroWheels will be featured on the Dragon's Den on December 4th.
That's it for now.  Stay tuned for more e-bike news and reviews!
-Pete
P.S. Don't forget to join the Electric Bike Report community for updates from the electric bike world, plus ebike riding and maintenance tips!
Reader Interactions