E-Bike News: Flying E-Bike, Tour of Iceland, UMass Police, & More! [VIDEOS]
Yes that's right, a flying electric bike!  I wouldn't mind taking it for a ride.  Maybe this traditional 2 wheeled bike thing is outdated; maybe we should be focusing on flying. Kidding, kidding 🙂  More info.
A tour of Iceland on eFlow electric bikes; does that get your attention?  My friends Susanne and Ondra are currently doing just that.  Checkout their site for updates from the "road".  Here is my review of the eFlow electric bike that they are using.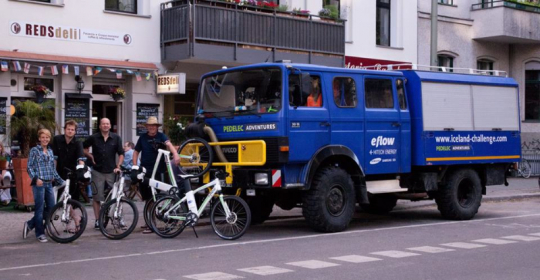 This is a great article about a University of Massachusetts police officer who uses a Stromer ST1 Platinum (the bike I am currently reviewing) to patrol campus and respond quickly to emergencies.  This is such a great use of an e-bike!
Is the time finally right for electric bikes?  Well, of course I think so 🙂  What do you think?  Please leave your comments below.
Interested in "Fat" electric bikes?  In case you don't know, here is a guide to fat electric bikes.  Now on to the news: Defiant Bicycles is currently crowd sourcing their fat e-bikes.
Popular Mechanics recently review the Specialized Turbo e-bike.  More mainstream e-bike coverage!
Speaking of mainstream media; The A2B Alva+ makes the USA Today's new products list.
Here is more info on the Smart Electric Bike from DesignBoom.
EVELO Electric Bikes gets some coverage from a tech website and proposes e-bikes as alternative to expensive electric cars.  EVELO also makes the list of start up companies to watch.
TranzX is touring Europe showing off their new M07 mid drive type motor, as well as their automatic shifting technology.
I recently reviewed the IZIP E3 Compact folding electric bike.  Here is the post of the video, a bunch of pictures and the specs of this e-folder.  And here is the full review of the IZIP E3 Compact.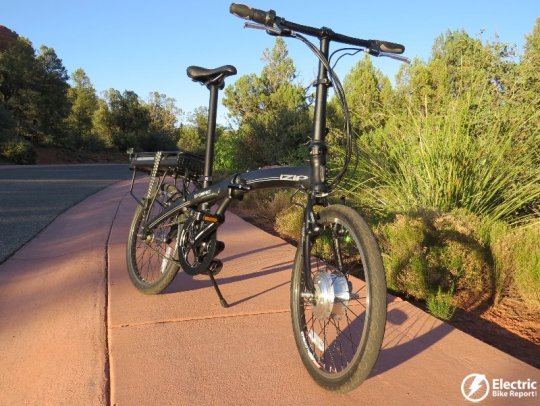 Pedego Electric Bikes just opened a new store in Santa Barbara, California.  Checkout the article, complete with video.
Stealth Electric Bikes just added 2 new dealers in Utah.
Dutch brand Gazelle will build a new factory in the Netherlands.  They anticipate significant electric bike growth.
I just came across a new e-bike startup company from Chicago called Revolt Electric Bikes.  "Revolt Electric Bicycles was founded in 2013 in the Windy City by a rebellious University of Chicago college graduate who insisted on re-defining the way people move in urban areas."
Outrider USA visited last week and I had a chance to ride their high performance 422 recumbent electric trike; 43 mph!  I will have a report about my riding experience soon.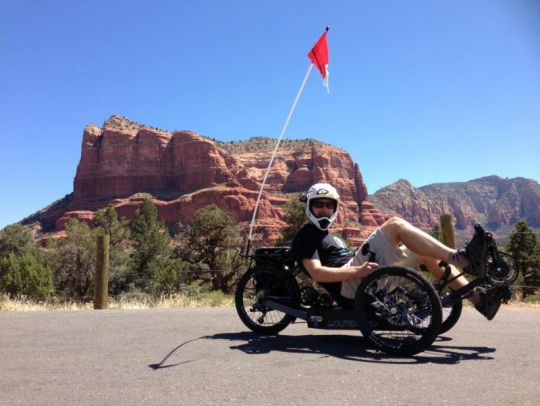 Not all bike bags work on the rear racks of e-bikes.  Here is a guide to bike bags for electric bikes.
Enhance your e-bike education with this glossary of electric bike terms!
Electric bikes in Pennsylvania have had a hard time fitting in legally but that may be changing soon.  Here is an article that covers the scene and below is a video with Adam Rossi an e-bike advocate who is doing great work there.
That's it for now.  Stay tuned for more e-bike news and reviews!
-Pete
Reader Interactions