Currie Tech Teams Up with '84 Olympic Cycling Silver Medalist, Nelson Vails to Promote "Getting More People on Bikes!"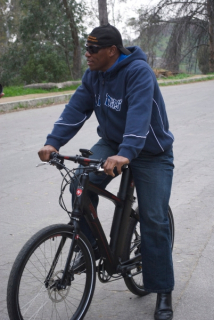 This is a press release from Currie Technologies®.
Currie Technologies® announced today that they have entered into an agreement with Nelson Vails, the 1984 Olympic cycling silver medalist, to help promote getting more Americans out of their cars and onto bikes.
"I've known Nelson since his early days of bike racing, when my Bike-Tech team from Philly would go up against his Toga team from New York" said Larry Pizzi, Currie's President. "Nelson's life story is amazing and cycling has played a huge part in his personal success.
Nelson now works diligently to promote recreational cycling through his "Go Ride with Nelly" program, something that started us thinking how well aligned our two visions had become.
When Nelson test-rode our new eFlow™ pedal assist electric bike, he immediately saw an opportunity to extend our vision of getting more people on bikes to the millions of Americans that currently don't ride a bike."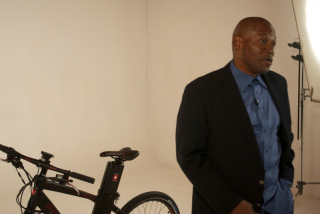 "When I rode the
eFlow™ E3 Nitro
, I was literally blown-away", said Vails. "I had an idea that an ebike was for the old or lazy folks, but this bike changed my perception. You ride the eFlow and, wow – it's so much fun. You can get all the exercise you want with the assist to help overcome the hard stuff, if and when you need it. The best part is that you are outside, enjoying the pleasures of bike riding. It literally makes you feel like a kid again."
Currie Technologies has agreed to become a title sponsor on the production of a feature-length documentary film that is being produced by Scott Q. Nguyen, president of One World Media, to tell Nelson Vails' life story. Here is a teaser of the film:
Currie will also partner with Nelson to support his recreational cycling events throughout the year and to promote the launch of their brand new, award winning, eFlow™ E3 Nitro ebike. "A schedule of events will be published shortly but the very first event begins this weekend with the Tour de Palm Springs.
Nelson will also be on hand at Interbike's Electric Bike Demo Event on Wednesday February 13th at the Terranea Resort in Rancho Palos Verdes, California," stated Pizzi.
About Currie Technologies®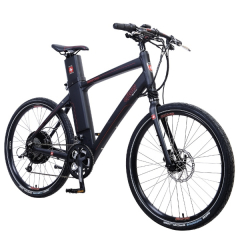 Currie Technologies®, eFlow™ and IZIP™ are renowned for a large selection of stylish, premium quality, and technologically advanced electric bicycles.
Founded in 1997, Currie is one of the oldest and most established U.S. developers and distributors of ebikes, with a network of dealers nationwide, offering a selection of models to meet every rider's need for cost-effective transportation alternatives, recreation, exercise and just plain fun.
eFlow™ and IZIP™ electric bicycles are perfect for anyone interested in the joyful experience of cycling without the worry of hills, headwinds and traveling longer distances. Currie Technologies® of Southern California holds various patents on its products including their Electro-Drive™ Propulsion Systems, unique electric drive systems that provide superior performance and durability at a reasonable price.
To learn more about Currie Technologies® product lines, please visit www.currietech.com.
P.S. Don't forget to join the Electric Bike Report community for updates from the electric bike world, plus ebike riding and maintenance tips.
Reader Interactions