Currie Tech & Bike N' Hike Partner with Drive Oregon to Launch Electric Bicycle Program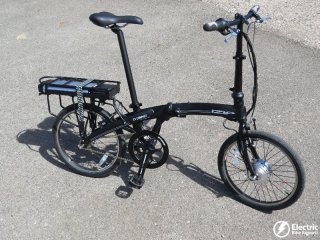 This is a press release from Currie Technologies.
Currie Technologies and Bike N' Hike have partnered with Drive Oregon to launch a final mile eBike pilot program in the Portland metro area for Kaiser Permanente employees.
Currie Technologies and Bike N' Hike will supply thirty two IZIP E3 Compact eBikes to Drive Oregon.   Drive Oregon landed the funding for the partnership with Kaiser and the Oregon Transportation Research and Education Consortium at Portland State University.  Drive Oregon will acquire, deploy and study how one hundred and eighty Kaiser employees use the IZIP electric assist bicycles at three designated work sites.
The idea is to ascertain whether such transportation options will encourage more people to use the bikes, which are both pedaled and propelled by electric motors when needed, when commuting to public transportation sites.
Drive Oregon plans to use the results to "create a replicable model for deployment" for other companies.
Currie Technologies Vice President of Sales and Marketing, Rob Kaplan said "We are pleased to be able to partner with Bike N' Hike and Drive Oregon on this project. Electric assist bikes provide a cost effective, environmental, and fun way to move people in urban and Metro areas, and Currie Technologies is committed to growing the use of eBikes as transportation alternatives. By working in combination with our local dealer, Bike N' Hike, we are confident that this project will create a great alternative to automobile use, cut down on carbon emissions and parking congestion, and get more people outdoors and riding bikes, which is a good thing for any community".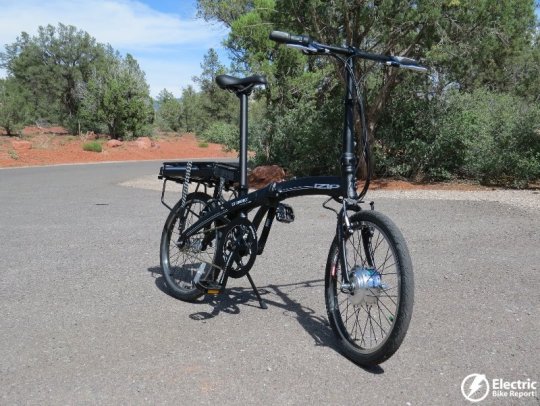 Here is a link to the full review of the IZIP E3 Compact electric bike.
ABOUT CURRIE TECHNOLOGIES
Currie Technologies, an Accell Group company, is renowned for their large selection of stylish, premium quality and technologically advanced electric bicycles marketed under the IZIP and eFlow brand names.
The company is also the exclusive distributor of Germany's Haibike electric bikes. Since 1997, Currie has been one of the oldest and most established U.S. developers and distributors of E-Bikes with a network of dealers nationwide, offering a selection of models to meet every riders need for cost-effective transportation alternatives, recreation, exercise and just plain fun.
Currie Technologies of Southern California holds various patents on its products including their Electro-Drive™ Propulsion Systems, unique electric drive systems that provide superior performance and durability at a reasonable price.
To learn more about Currie Technologies® product lines, please visit www.currietech.com.
ABOUT BIKE N' HIKE
Bike N' Hike, a locally owned and operated professional independent bicycle retailer which was founded by Al French in 1971.  The first store was located in Corvallis, Oregon and remains today along with stores in Albany, Beaverton, Milwaukie, Hillsboro and Portland.
Bike N' Hike prides itself by offering a warm welcome and an outstanding customer experience.
More information: www.bikenhike.com
ABOUT DRIVE OREGON
Drive Oregon is a nonprofit public-private partnership with diverse membership from across the range of companies and organizations involved in electrifying the transportation system.
Drive Oregon is funded in part with Oregon State Lottery Funds administered by Business Oregon. Drive Oregon's mission is to promote, support, and grow the electric vehicle industry in Oregon.
More information: www.driveoregon.org
P.S. Don't forget to join the Electric Bike Report community for updates from the electric bike world, plus ebike riding and maintenance tips!
Reader Interactions