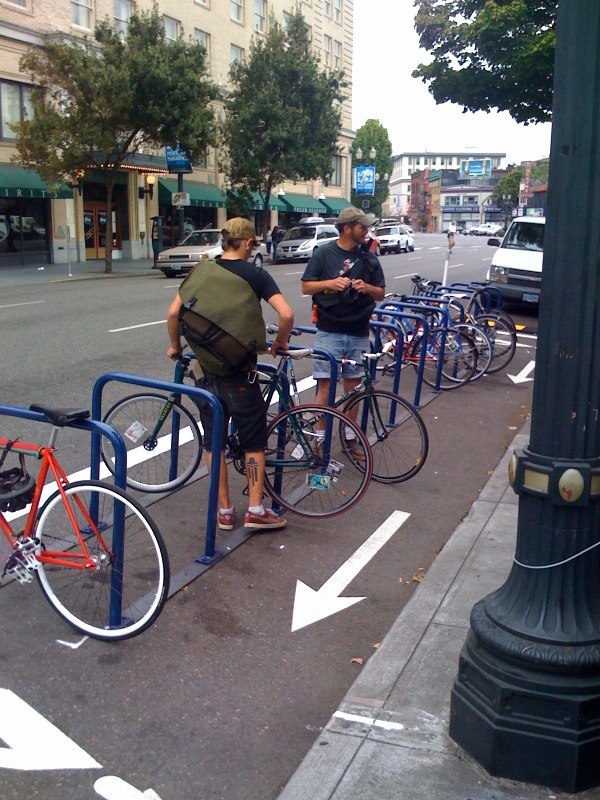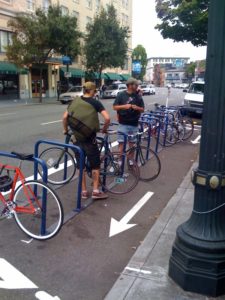 Don't ya love circling the block for that perfect parking spot?  And then worrying about the parking meter running out when you are running errands downtown that are taking longer than expected.  Well the cool thing about an electric bike (and regular bike) is the ability to pull up and park as close as possible to where you are going.  Oh yeah, and it's free to park your electric bike!
Parking a bicycle is so much easier than parking a car.  It is really nice to be able to pull up to where you are going and find the nearest bike rack or tree and lock your bike to it.  That's it. Done 🙂
Parking a car on the other hand can be a frustrating experience.  Circling the block or parking lot for that perfect spot that is as close to the store you are going to is frustrating!  Finding that perfect spot is also time consuming.  When you consider [Read more…] about Parking Problems? Not With an Electric Bike!