Bosch to Expand E-Bike Dealer Technical Certification Program at Interbike 2015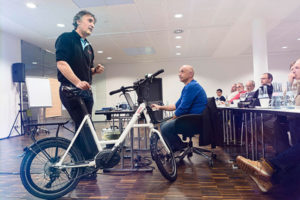 Press Release from Bosch eBike Systems.
Irvine, Calif. – Bosch eBike Systems will provide professional training onsite at Interbike 2015 to help busy bicycle professionals stay competitive.
With eBike technology becoming increasingly advanced, high-tech training is more essential than ever to ensure dealers are qualified to service Bosch-equipped eBikes.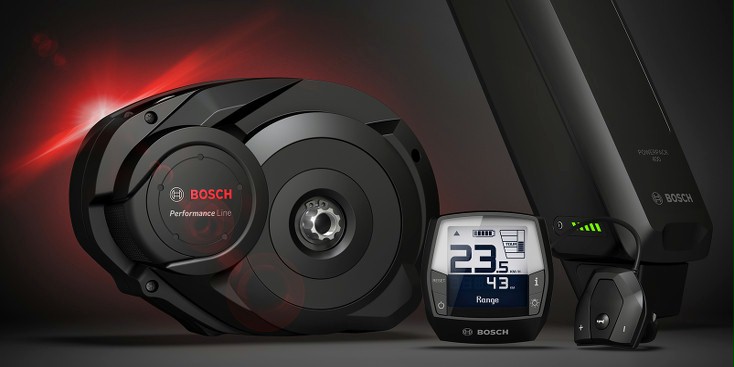 The Bosch Technical Certification Program provides the knowledge and skills dealers need to give their end-consumers high-quality eBike service.
Using Bosch's diagnostic tools, dealers will learn how to diagnose, troubleshoot, service and generate systems reports on eBike system components.
Training will cover the existing Performance Line system and new products being launched for MY16, including Performance CX, Performance Speed, and Active Line.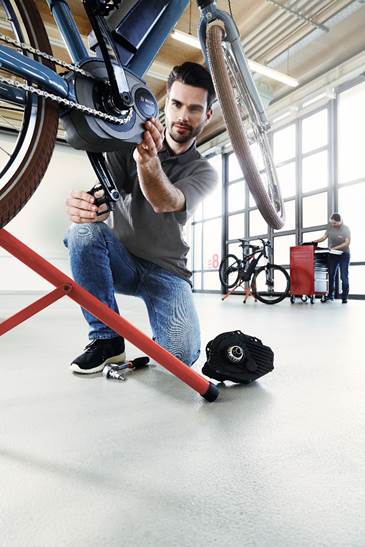 Courses will be led by experienced Bosch instructors in a classroom setting and will be supported by our North American service partners Magura USA and Live to Play Sports.
This free 3-hr training session will enable participants to become a certified Bosch eBike technician.
Training content
Bosch eBike System's service process in detail
Demonstration of installation and removal of components
Demonstration of the diagnostic tool
Introduction to Model Year 2016 innovations
Expert tips on operation, diagnostics and correcting problems
Extra information and tips on maintenance, safety, legal matters and recycling
Organizational details
Location: Islander F Room at the Mandalay Bay Exhibition Center
Time: Wednesday September 16th and Thursday Sept 17th: 9 AM – 12 PM and 1 PM – 4 PM.
Duration: 3 hrs
Cost: free
Spaces are limited in each timeslot to keep class-size to an optimum.
To pre-register for one of the four training timeslots at Interbike, please contact:
US dealers: [email protected]
Canadian dealers: [email protected]
Or call +1 844.723.2453.
Your registration confirmation will confirm final details.
Coffee will be served beforehand. A Bosch eBike handbook and a personalized certificate of participation will be provided upon completion. Certified dealers will be able to purchase the Bosch dongle, a necessary component for servicing eBikes.
P.S. Don't forget to join the Electric Bike Report community for updates from the electric bike world, plus ebike riding and maintenance tips!
Reader Interactions