See and Be Seen at Night: Guide to Bike Lights & Fun Visibility Accessories [VIDEO]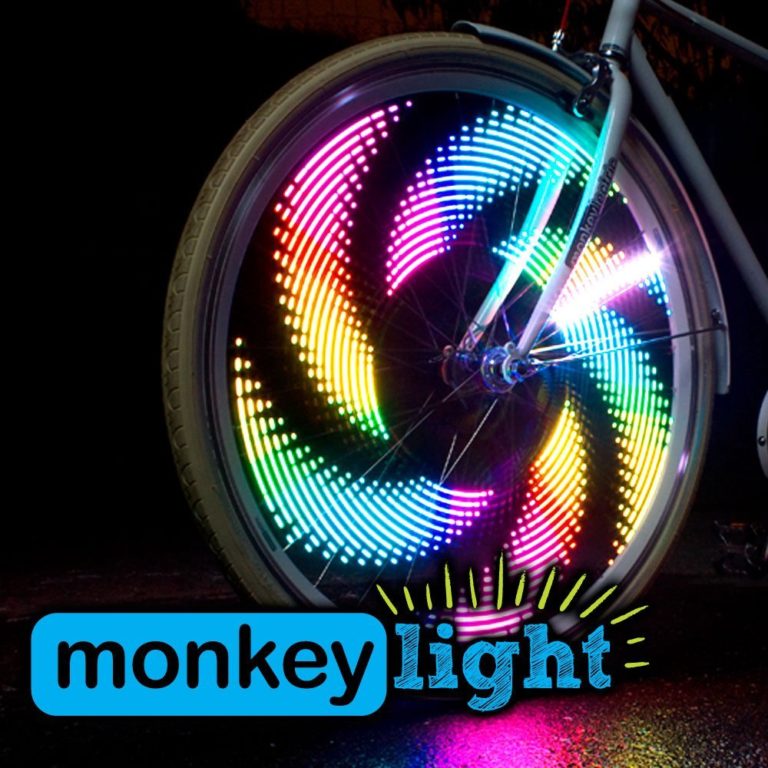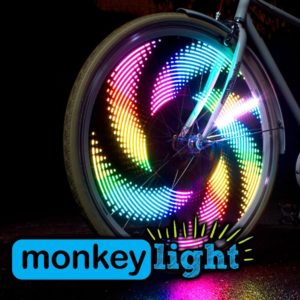 Riding at night can be a lot of fun but it can also be dangerous.  By using proper lights and reflective accessories you can make it considerably safer and possibly more fun!
In this guide I will highlight some lights and visibility accessories that can improve your safety and enjoyment of riding at night.
Light technology has advanced significantly in the last few years with the LED lights that consume very little energy, yet produce a significant amount of light.  Also, some of these lights utilize rechargable lithium ion batteries that are small and lightweight for the amount of energy they hold.
Some electric bikes come equipped with lights as standard accessories right off the showroom floor.  Other e-bikes leave the choice up to you as an accessory that you can choose to suit your personal needs.  Your local bike shop will most likely have a good selection of lights and accessories to choose from.
In general, there are 2 different types of lights found on bikes these days.  Lights for seeing the road and lights and accessories for being seen by others.
Here is a video from Greg Hansom at Grist that will give you an overview of lights and accessories for your bike:
Bright Lights for Seeing the Road
These are handy when you are riding on roads that are not well lit by street lights.
The ultimate set up is a helmet light and a light on your bike for seeing dark roadways.
Here are some examples of these lights:
Cygolite:
The Cygolite's have become popular with their built in rechargeable battery that can be charged with a USB cord.  They offer a variety of lights with different brightness (lumens) options.
Niterider:
I have used Niterider lights over the years and they provide quality lights.  They have similar features to the Cygolite's with built in rechargeable batteries.  Some of the Niterider lights come with a helmet and handlebar mount.
Planet Bike Beamer:
The Planet Bike Beamer is a more affordable bike light that offers impressive run time (100 hours) on 2 AA batteries.
Lights for Being Seen 
These are usually flashing lights that are very visible and draw attention.
Most of the time these are the rear tail lights on your bike but there are also flashing front lights that help to be seen.
Some of the flashing LED lights can last for many, many, many hours; 100+ hours!
Here are some examples of these lights.
Planet Bike: Planet Bike has been making front and rear LED flashing lights for a long time and they know the bike light world well.  I have used their tail lights for a long time and I can't remember replacing the batteries because they last so long!
The Planet Bike Blinky Safety light set is an economical front and rear LED light combo.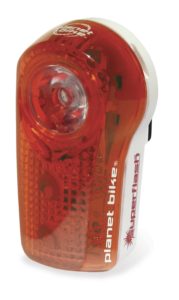 The Planet Bike Super Flash tail light definitely lives up to it's name with 1/2-watt Blaze LED and 2 eXtreme LEDs.
Cygolite Hotshot:
I been using this Cygolite HotShot tail light and it is bright!  It has a bunch of different flash options, built in rechargeable battery, and a USB charging cord.
Accessories for Being Seen
Reflective vests: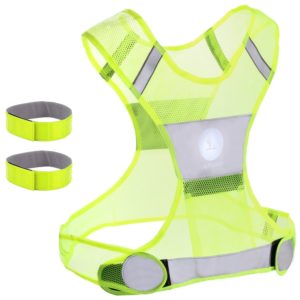 Reflective vests are extremely visible when a cars headlights shine on the vest.
Reflective triangle: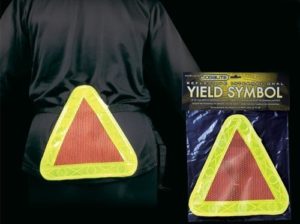 Reflective triangles can be attached to your backpack, messenger bag, or tied around your waist for visibility.  Like the reflective vest, these are extremely visible when a car shines its lights on it.
Reflective stickers: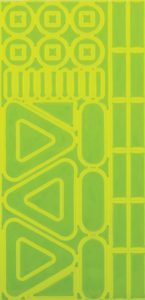 Reflective stickers add visibility to your bike, helmet, etc.
Flashing wheel valve caps:
These flashing valve caps replace the valve caps on your wheel and create an interesting pattern as your wheel spins.
Flashing wheel reflectors: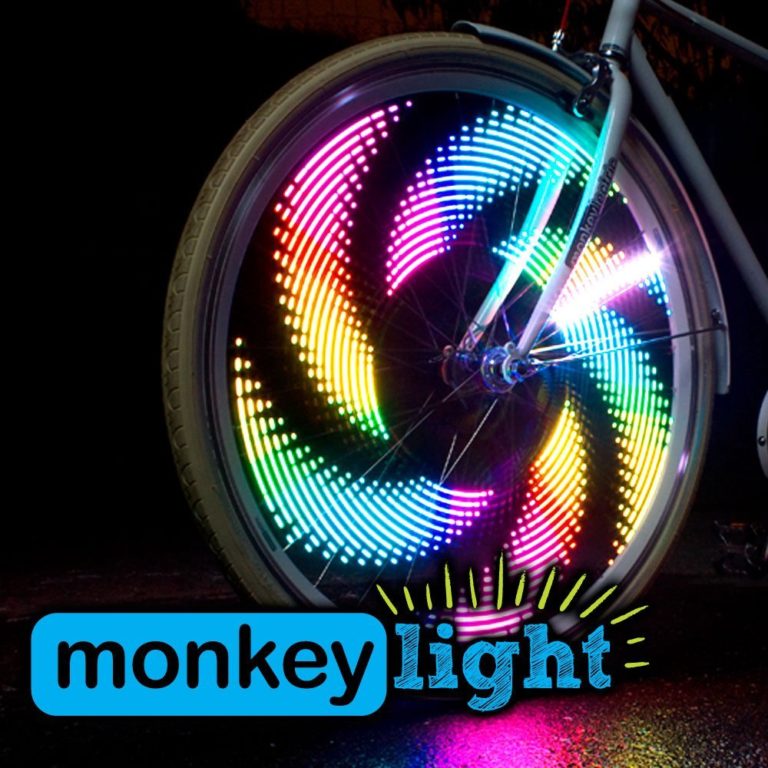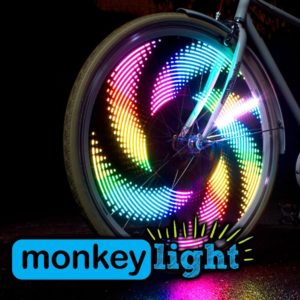 Monkey Lights have a variety of LED lights with different colors and flashing pattern options that can create some wild wheel art as you ride!
The LED wheel lights from Spokelit attach to the wheel spokes like a wheel reflector and can provide constant or flashing light.  When the wheel rotates they create some cool patterns that are hard to miss.
More accessories:  it seems like everyday there is a new reflective or flashing accessory that makes biking at night safer.  Kickstarter is a good place to keep an eye on for innovative new products.
What do you think?  Is there a particular light and/or visibility accessory that you really like? Please share that in the comments section below.
Thanks!
-Pete
P.S. Don't forget to join the Electric Bike Report community for updates from the electric bike world, plus ebike riding and maintenance tips!
Reader Interactions