A2B E-Bike Rider to Attempt Guinness World Record For Longest Distance on E-Bike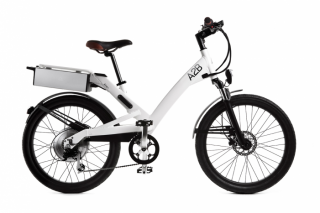 This is a press release from A2B electric bikes.
A2B, leading electric bike manufacturer, announces their official participation in "Ride the Future Tour" – the largest green event and electric vehicle adventure of the year.
A2B will provide various e-Bikes to daily cyclists in each city ready to ride through the country and accompany our official A2B rider to break the 1,912 miles Guinness World Records Title for the longest journey on an electric bike.
The tour will kick off in Charleston, SC on July 4th and end at Google HQ in Mountain View, CA.
"With recent success during our three city re-launch events in the U.S., we are ecstatic to be the only electric bike manufacturer to partake in 'Ride the Future Tour'", said Fernando Kuefer, Hero Eco Ltd. General Manager.  "What better way to promote the e-Bike movement than allowing cycling enthusiasts to be a part of The Electric Highway Ride with our very own high performance and innovative e-Bikes."
A2B offers consumers a wide range of premium e-Bikes giving users a high quality riding experience.  From the revolutionary and stylish Alva+ to the portable and easy-to-fold Kuo, riders now have the option to pedal as they normally would or twist the throttle for an extra boost of power (up to 30 mph).  Charge the battery for 3-4 hours and cyclists are ready to go.
"We are confident that our e-Bikes will break the 1,912 miles Guinness World Records Title accolade for the longest journey on an electric bike during the 'Ride The Future Tour' given its comfort, powerful features and battery life capacity," added Kuefer.  "We're honored to be associated with other world renowned brands like Nissan Leaf and Zero Motorcycle to create this once in a lifetime experience for cyclists around the country."
It all began in 2011 with an inspired woman, Susan Jones, setting out to achieve her dream to break the Guinness World Record of the longest journey on an electric scooter.  Today, it has become "Ride the Future Tour" motivating people to ride gas free and make the world greener.  A2B is proud to provide consumers with eco-friendly products such as the e-Bikes and continues to support the transformation of American travel.
Stopping in over 44 cities, each electric highway will be approximately 85 miles long.  Registered cyclists from each city will ride A2B e-Bikes just under 100 miles to benefit breast cancer research.
For more information please visit: https://ridethefuturetour.com/ or https://www.wearea2b.com/us/
About Hero Eco
HERO Eco, headquartered in India, acquired Ultra Motor's electric two-wheeler division back in 2011 and the global operations, including the sales activities in the USA, United Kingdom as well as Germany, and have since then been operated by HERO Eco Ltd beginning in January of 2012. HERO Eco has global business interests in electric vehicles, bicycles, healthcare & rehabilitation products, real estate and fitness & sports equipment. HERO Eco products are currently sold in over 80 countries globally.
HERO Electric began developing electric vehicles over ten years ago, which resulted in the first electric scooter products launched in the Indian market in 2007. Since then the company has sold over 100,000 vehicles in India through its network of 250 HERO Electric dealers.
About A2B
A2B is the premium range of e-bikes from Hero Eco. A2B have been researching and designing e-bikes since 2003. In 2008, A2B revolutionized the electric bike market with the launch of the world's first true e-bike – a premium electric bike called the Metro that was designed specifically for power and not simply a normal bicycle with a battery added. In 2011, HERO Eco bought the A2B brand from Ultra Motor. With decades of experience in the two-wheeler industry, HERO Eco has the knowledge and experience to help A2B grow its design and engineering brilliance into a reliable, global e-bike brand.  A2B is headquartered in the UK and has subsidiaries in the USA and Germany and is present in more than 30 countries through its network of distributors in Europe, Asia, America and Africa. A2B has been present in the USA since 2009.
Reader Interactions